Luisa & Jason – 10.06.2011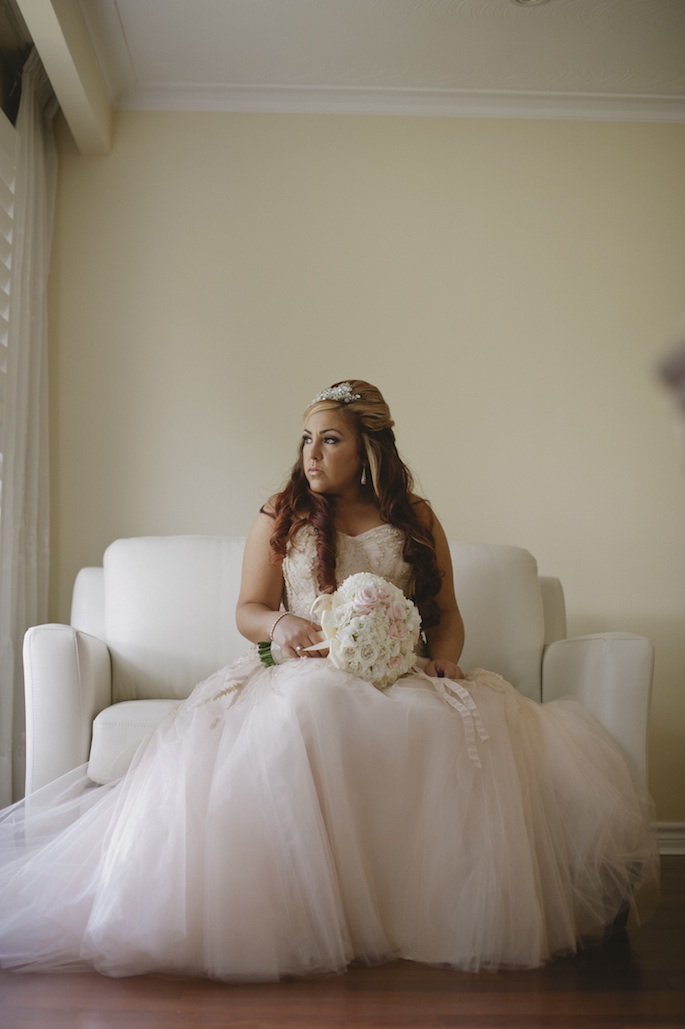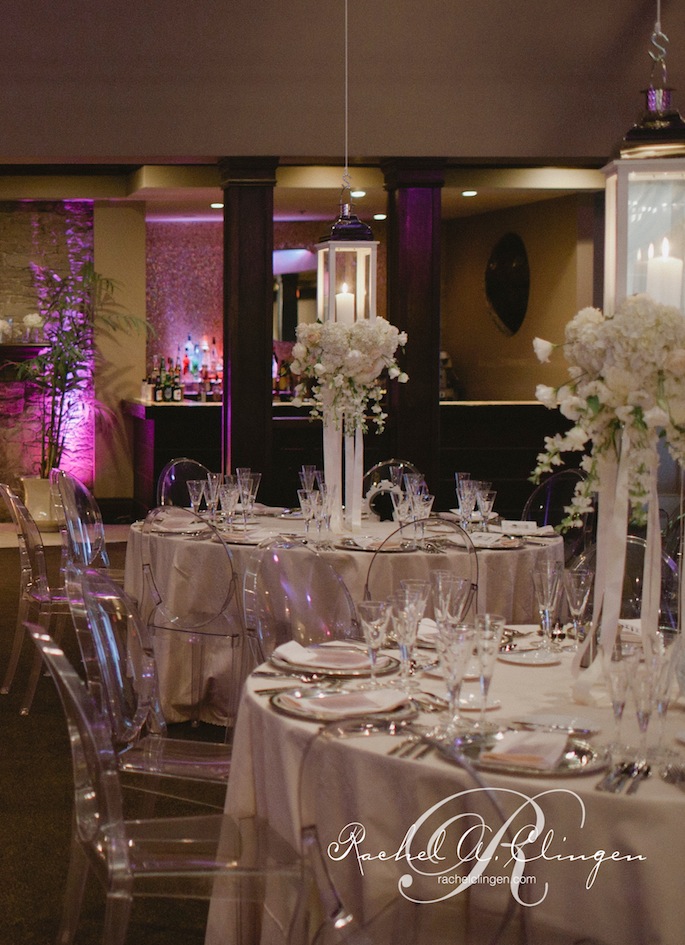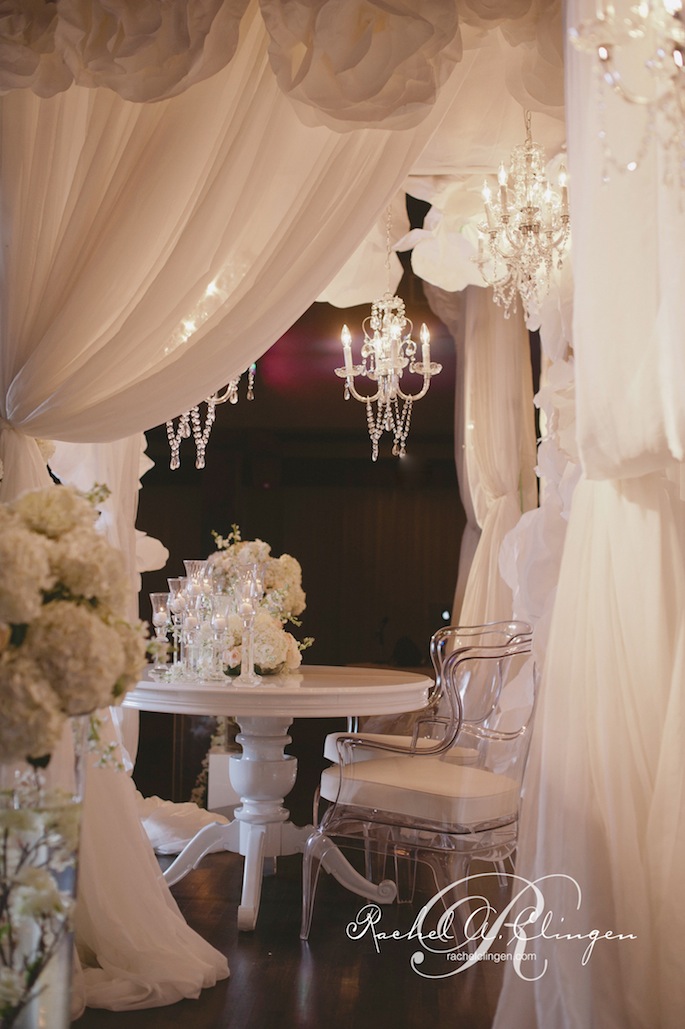 To say the décor was the heart's desire would be an understatement. Jason and I were both in love with the ambiance emanating from the lighting, floral, drapery, crystal and all the other décor elements! Needless to say, my guests expected no less from me and the vendors I entrusted to re-create my vision.
My gratitude towards Rachel A. Clingen Wedding & Event Design extends beyond the limits of my ability for expression. Fueled by her passion for design and knowledge of aesthetics, Rachel visualized my dream and translated it into reality on October 6th, 2012 when I married my best friend, Jason Gatt at the Palais Royale in Toronto, Ontario. Leaders are often characterized by the examples they set – from the initial consultation to the final execution, Rachel and her team surpassed our expectations for client service, professionalism and creativity.
No detail was considered too minimal for attention and no request was discounted. Design challenges were met with enthusiasm and seen as an opportunity for creating a new tantalizing visual experience. It is refreshing to interact with an individual who continues to be motivated and engaged after 20 years in the industry. Rachel takes such pride in her work and strives to not only surpass her client's expectations but that of her own.
Every successful organization is dependent on the people that come together to achieve a common goal. With the goal of creating a page out of a fairy tale, Jessy's dedication and the support of the team at Rachel A. Clingen flawlessly brought the vision to life!
Thank you,
Jason & Luisa Gatt
xox
Read the blog post