We want you to know why stylish brides from all over Canada, choose our experienced design team for their wedding decor and flowers. Reviews and feedback are important to us and we want you to know what our clients are saying about us. Over many years we have received the accolades of many clients who enjoyed the peace of mind of knowing, that with Rachel A. Clingen, they were in the best of hands on their wedding day and were thrilled with our impeccable service and flawless execution. While it would be untruthful to say we are perfect, it would accurate to say we aim to be, and those who trust us with their day know our passion for excellence in design and service are what sets us apart. Browse our gallery of clients who have taken the time to review our services and were eager to share a few words of praise with us and see why stylish couples choose Rachel A. Clingen Wedding & Event Design.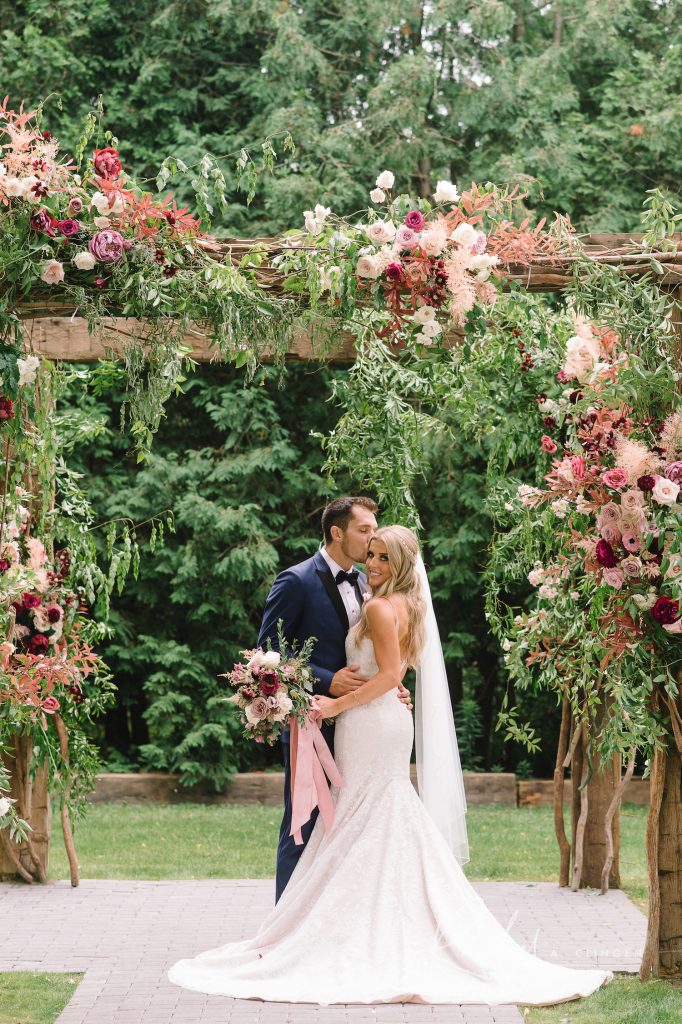 "Working with Rachel and her team was a dream come true. After getting engaged, Rachel was the first person I emailed in regards to our wedding, I was so excited to have the opportunity to work with her team. Rachels attention to detail and creativeness is amazing. Every vision I ever had for my wedding was captured beautifully and truly took my breath away on my wedding day when I saw all their work completed. To this day our family and friends cannot stop talking about the work Rachel and her team did on our wedding day, it was simply a fairytale. I cannot thank Rachel enough, everything turned out better then expected and you truly know how to make a room breath taking. Forever grateful for my fairytale." – Holly Horvat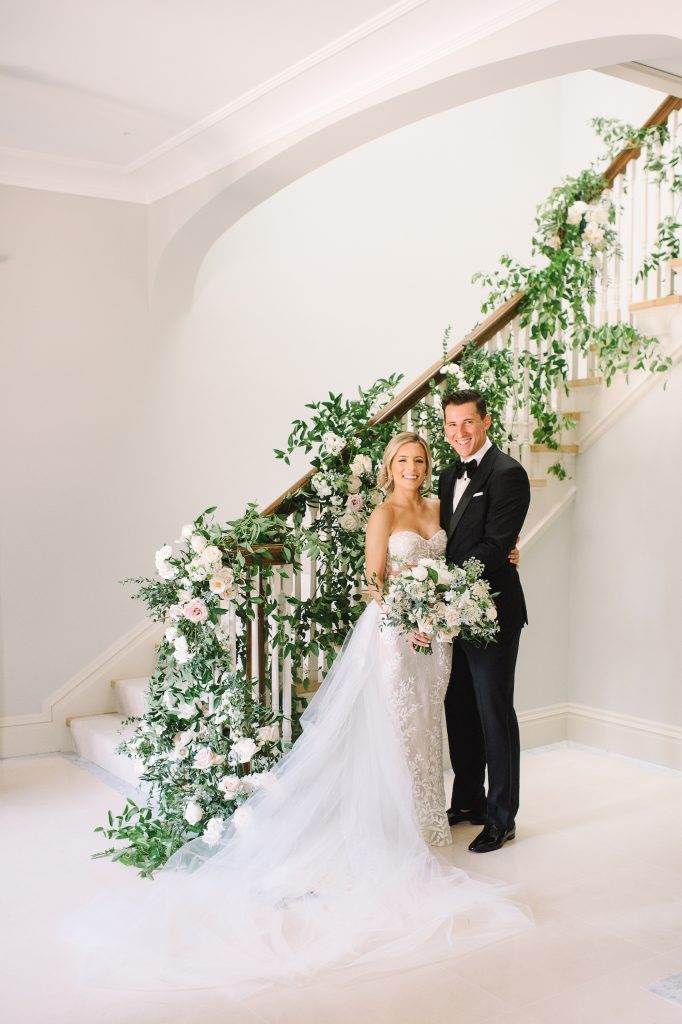 "My jaw is still on the floor looking back as Ryan and I walked into Evergreen Brickworks August 3rd, 2019 and it is all thanks to Rachel A. Clingen Wedding & Event Design. Seeing Rachel's work online and in person I knew that she would be the perfect choice to make our vision come to life and boy did she ever!!
The moment you walk into Rachel's showroom and meet her you are greeted by her contagiously enthusiastic and kind personality.  She brings an overwhelming amount of ease, passion and creativity to your planning process while making you feel unique and valued as a client. Her and her team really take the time to listen and understand your wish-list. Every detail was spot on and they truly go above and beyond to deliver the most spectacular floral and décor you could imagine. Rachel and her team are very professional, detail-oriented, innovative and extremely talented. They completely transformed the Brickworks blank canvas into our dream space and we couldn't be happier we chose RAC to execute our wedding day and leave us with lasting, beautiful memories that our guests and Ryan and I will remember forever.
Rachel and her team were a huge part of our wedding and we would recommend RAC over and over again! Thank you for making our dreams come true, we are truly so grateful!!"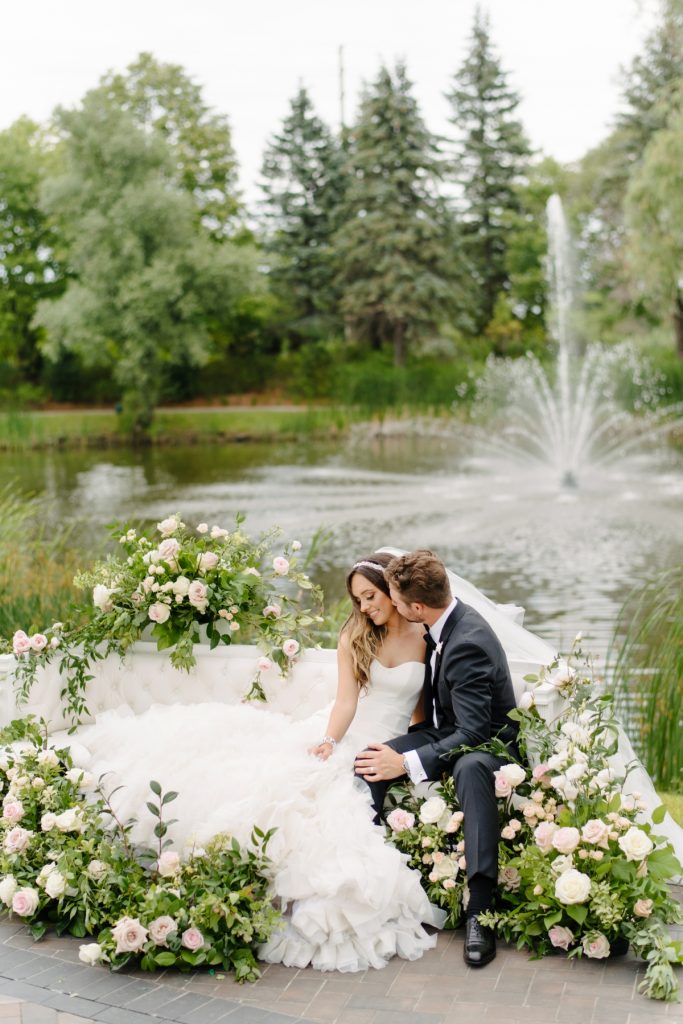 "Planning my wedding has always been a dream of mine since I was a little girl and I knew from the start I would love every second of it! What I didn't know when I first met Rachel and her team was how incredibly talented, sincere, professional and kind hearted each of them were … a realization I was able to make immediately after our first meeting. Rachel took the time to understand exactly what my dream was and allowed me to envision it more and more after each meeting that took place. On the day of my wedding when the big reveal finally happened … I was speechless! Not because I didn't think Rachel and her team couldn't pull together but because she brought to life my dream, she created every little detail I could think of and she transformed the already stunning Arlington Estate into the most magical garden for my husband and I to dance under. Rachel, both Andrew and I, as well as our families will forever be grateful for everything you and your team did for us that day and for every thing you did leading up to it. We truly thank you from the bottom of our hearts and we are already brainstorming for our next big event and another beautiful chance to work with you! xo "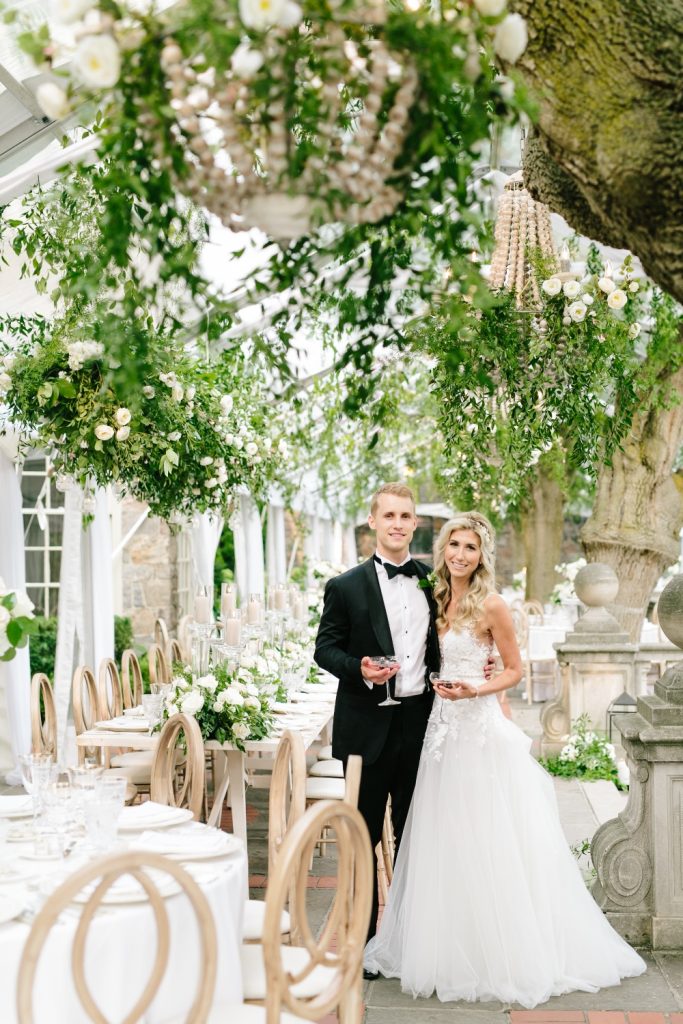 "From planning to execution, Rachel Clingen was deeply invested in crafting the wedding of my dreams. With the most creative team by her side, Rachel transformed every inch of Graydon Hall Manor into the most magical space for Daniel and I to celebrate our forever in. To this day, our family and friends cannot stop talking about Rachel's work and how mesmerizing it was. Together, Rachel and her team created a little slice of heaven for our loved ones to dance the night away in.
There is honestly no one else in the industry quite like Rachel. Her faith and passion for all things love shines through in such a genuine way. On the morning of our wedding, she took the time to hand deliver my bouquet and cry tears of happiness alongside my loved ones. Needless to say, Rachel goes above and beyond by making her brides feel as special and as unique as her inspired work.
Rachel Clingen was the PERFECT florist for our PERFECT day!"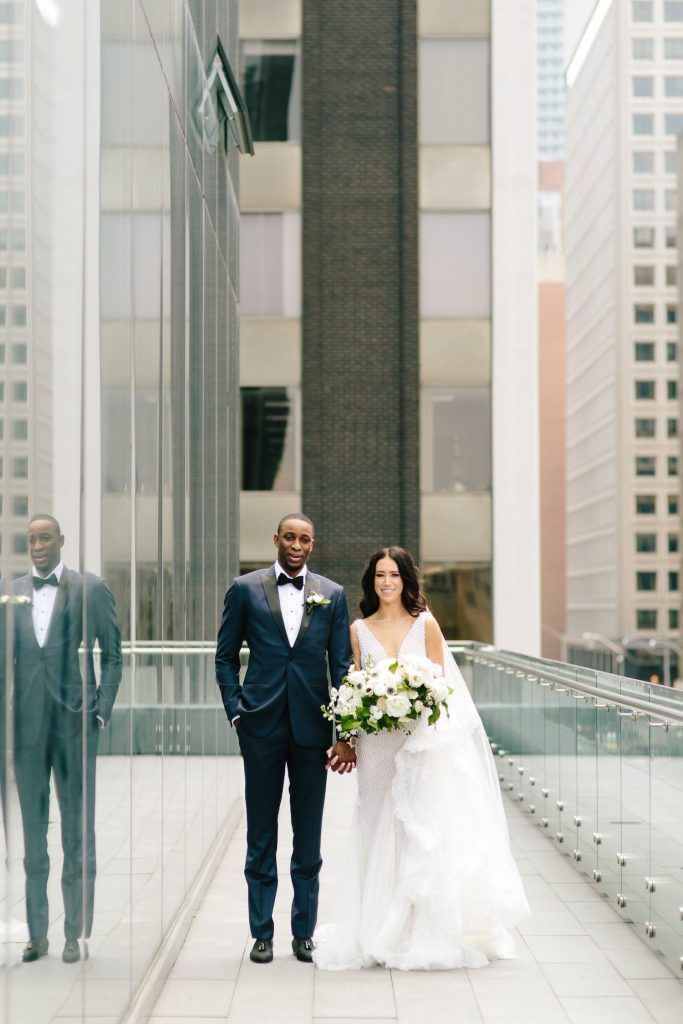 "Wayne and I cannot say enough about how talented and amazing Rachel and her team are! It was important for us to have a unique feel to our wedding which was hosted at the Four Seasons Hotel in Toronto. We wanted something a little different and outside the box but also still timeless and classy. Rachel's creativity and knowledge in the business really helped capture that and also made the decision making process very easy and stress free. Her team was super accommodating and timely to work with as I was trying to plan my wedding from another country. Choosing to work with Rachel was one of my first and easiest decisions for our wedding… they are truly is the best in the business! Our special day was absolutely stunning and we cannot thank Rachel and her team enough!!"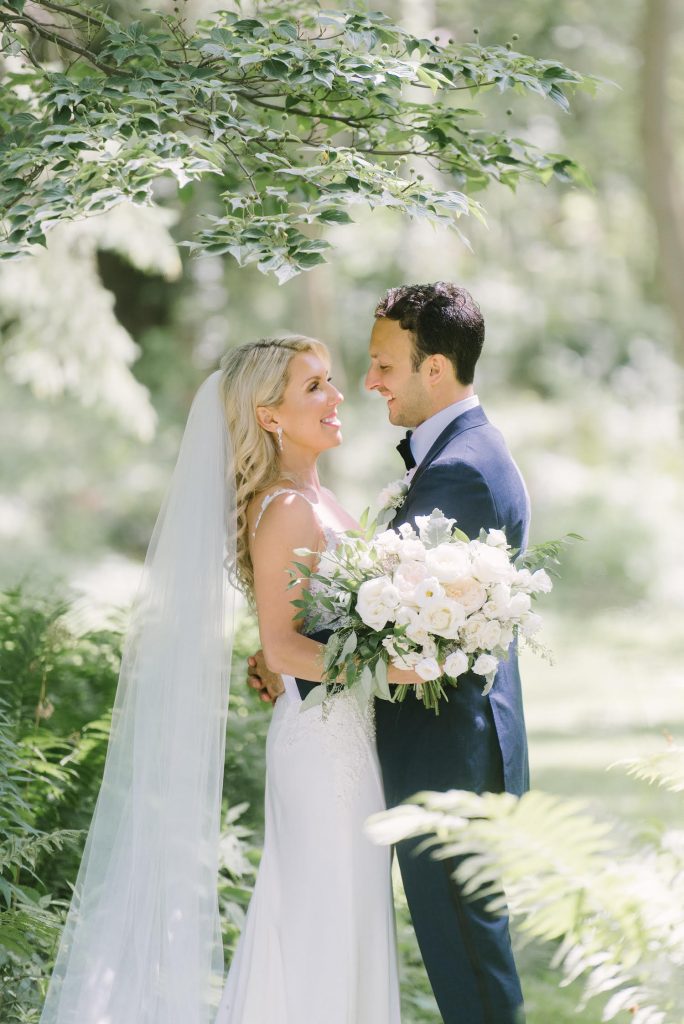 "Hi Jessy,
I just wanted to officially thank you for creating SUCH beautiful flowers for my wedding. They were absolutely beautiful and perfect- especially loved the pergola and the suspended ceiling piece! I really enjoyed working with you throughout our wedding process. You were truly very easy to work with and understood my vision from Day 1. Both my mom and I felt confident in you and your team and we felt at ease during the planning process knowing we were in good hands with you and your team.
Please extend our thank yous to your team as well as the crew who handled all of the draping."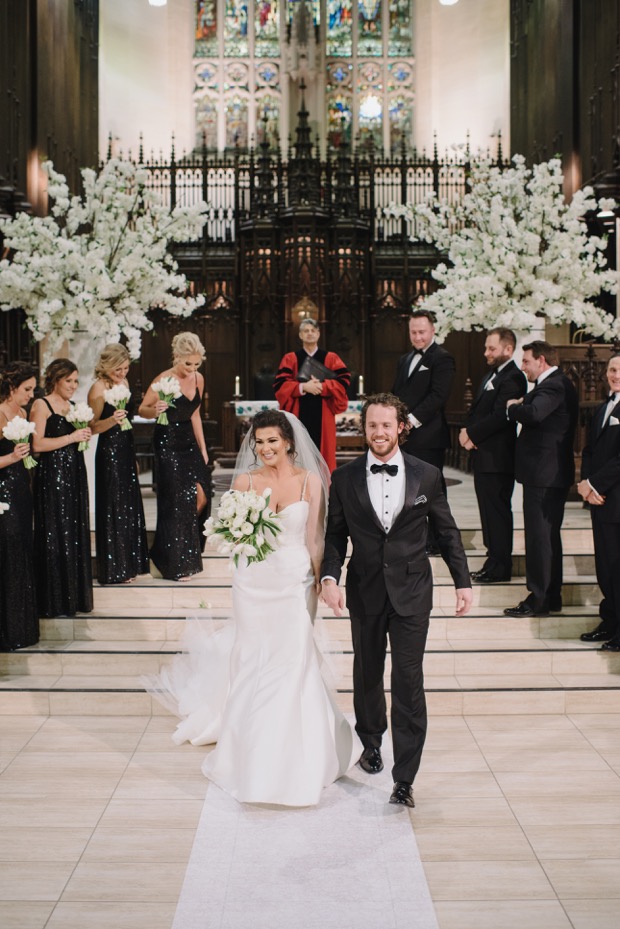 "Working with Jessy, Rachel and her team for my wedding was the BEST decision we ever could have made. From the moment we met I completely trusted them with my vision and every step of the way they continued to exceed all expectations. I remember seeing the reception room at One King West, for the first time and my jaw literally hit the ground- the room was SO breath taking. The whole team were so hands on and they genuinely cared about us that it was so nice knowing that I didn't need to worry about a thing. Rachel honestly made all my wedding dreams come true."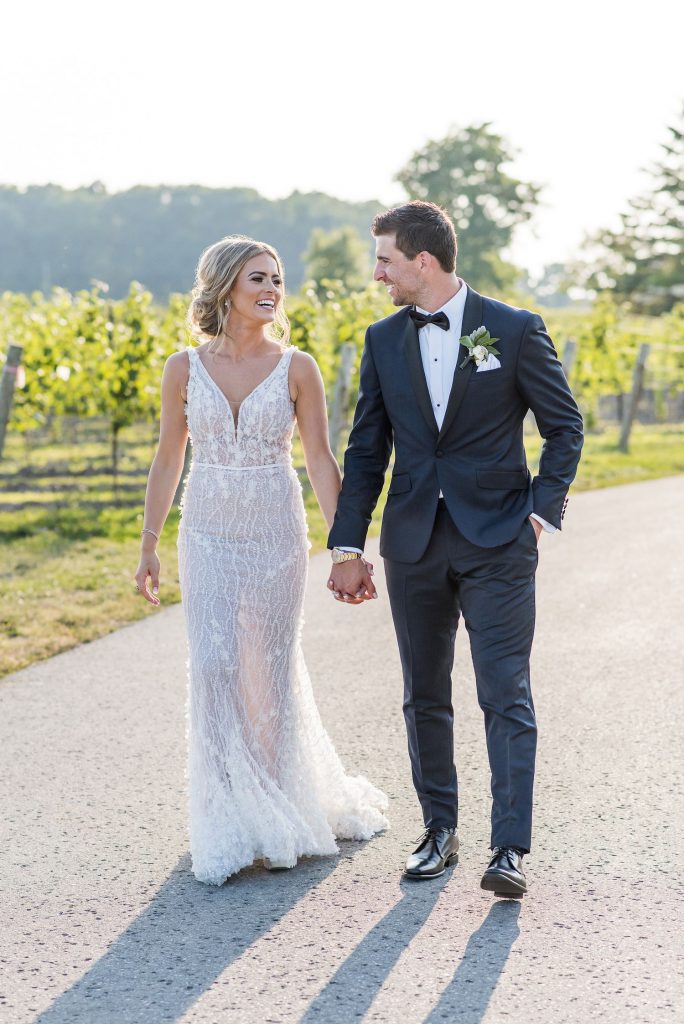 "Where do I begin? Rachel and her team were an absolute pleasure to work with from the very start! Rachel made all of my dreams, visions and wish-lists come true! She has an incredible eye for design and went over and above what I had ever imagined for our wedding! Her bubbly, loving and outgoing  personality is just an added bonus- she truly brings everything I could have ever imagined to the table and is a complete package! Rachel's professionalism, prompt responses and open lines of communication made for easy, stress-free planning! I would recommend Rachel and her team over and over again!"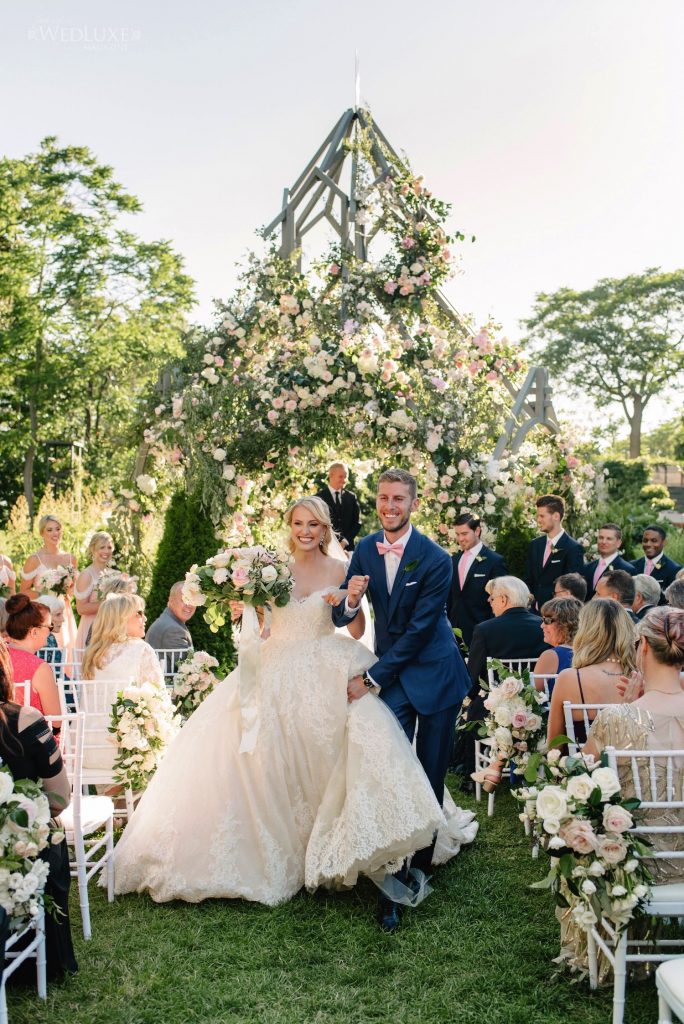 "The team at Rachel A. Clngen went above and beyond for our fairytale wedding at Casa Loma. There are no words to describe the level of professionalism, expertise, and artistry displayed from the initial design meeting all the way through to the end of the wedding night. We had a Nantucket garden theme that we wanted to pursue and Rachel and Jessy took it to the next level, dreaming up incredible details and making every element weave together seamlessly. She supported our vision and made us feel very comfortable through the whole process. We developed a great relationship and this really allowed for our personalities to shine through the design. We cannot speak more highly of this company and would highly recommend them. They surpassed all our dreams when we showed up on our wedding day in complete awe. Thank you so much Rachel & team for making us feel like royalty."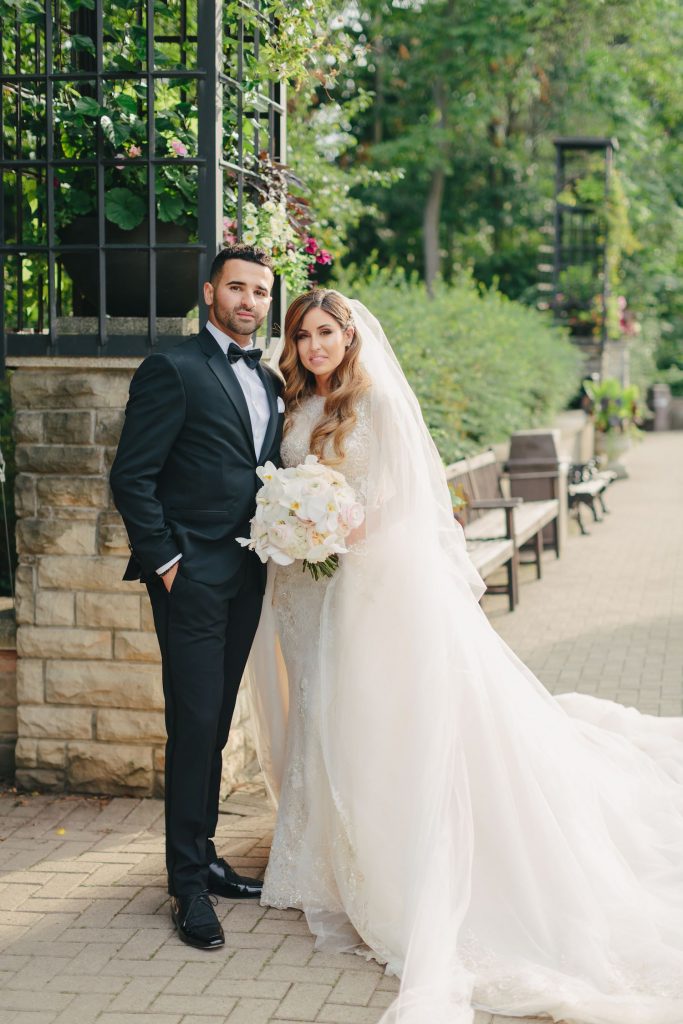 "Rachel Clingen and her team were the most amazing team to work with. They catered to my needs and made every step of the way easy and simple. There was not one moment during the whole process that I had doubts that Rachel wouldn't be able to bring my vision to life. She over exceeded anything I had pictured and the whole day was beautiful. Her husband David, also did all the draping and it turned out beautiful as well. Thanks so much Rachel!"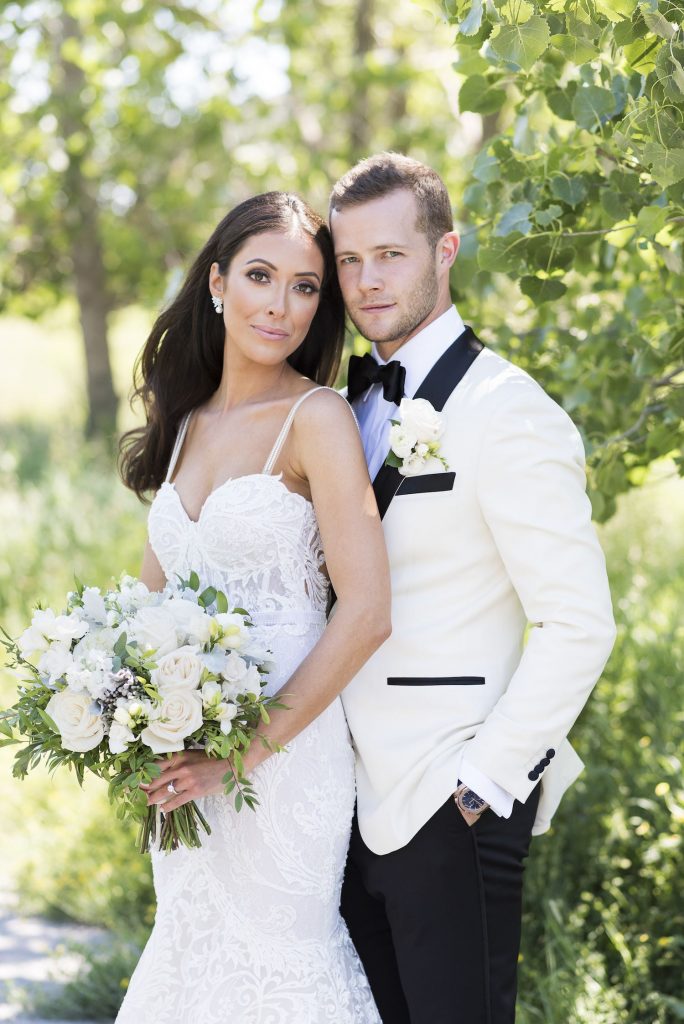 "When we met Rachel in person for the first time, she was just as sweet as you would imagine her to be. My husband, who initially wanted me to handle the florals and was "dragged" to the first meeting, was instantly drawn to Rachel's positive energy, her fresh ideas and industry knowledge. We were all shocked (but thrilled) by Cody's newfound interest in the decor side of wedding planning, as he began explaining his likes and dislikes, his vision for the day, and started sketching layouts.
Cody loved our floral and decor meetings as much as I did, and meetings with Rachel were never stressful. They were fun, creative and everything wedding planning should be, and Rachel made sure that both of our voices were heard in every stage of the designing process. When we knew she understood our style and vision, we gave her the reigns and entrusted her to take it from there.
On the wedding day itself, we were brought to tears when we did our first private reveal. It wasn't our dream wedding, it was beyond. It was elegant and dramatic, but soft and tasteful in every way.
With Rachel, you will never feel like just "another wedding," and you can be sure she will go above and beyond to bring your vision to life. You will love her, for her talents and her warm personality, and chances are, you too, will become friends and stay in touch for milestones beyond the big day."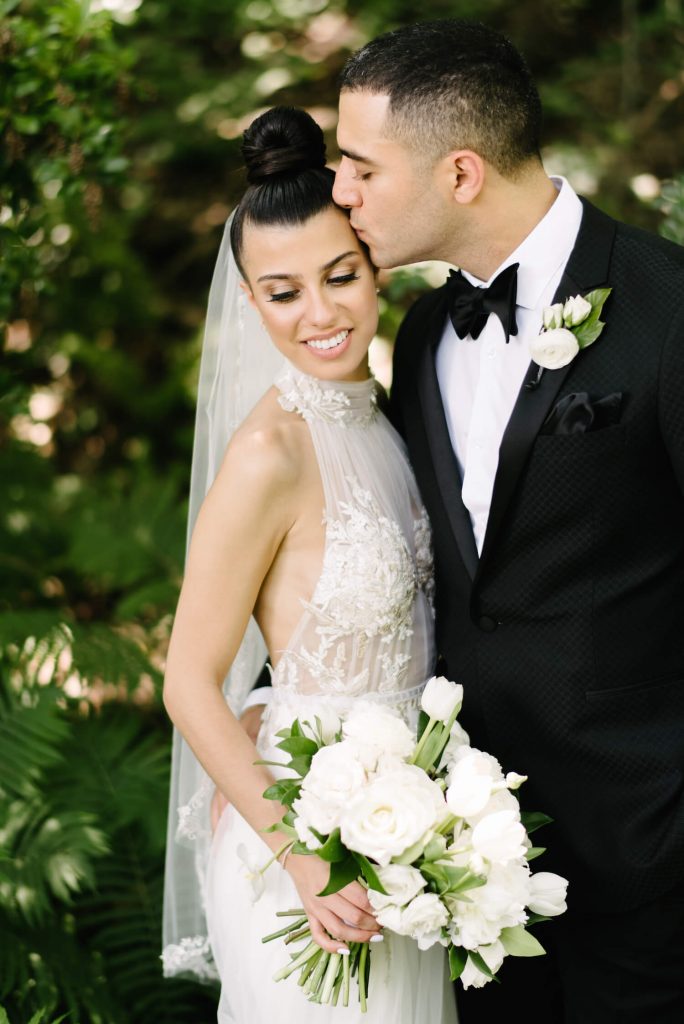 "Rachel and Jessy and their team are everything you imagine and more! I'm lucky enough to work alongside RAC in the wedding and events industry, so I've had lots of time to see their expertise, passion, commitment and creativity come to life! Perfectly professional and insanely fun? What more could you want!? When I got engaged, choosing them to be a part of my team was a no brainer. I think I hired Rachel A. Clingen Wedding & Event Design before I had my wedding date picked out! I trusted their team with all of my clients and this was no exception. To no surprise, I was blown away! The planning process was exciting and stress free! When you first sit down with them you are overwhelmed with their beautiful designs. You can flip through thousands of previous outstanding events, work with hand cut florals, browse sample fabrics, play with place settings and come up with a unique one of a kind design. Their creative juices are always flowing and their enthusiasm is contagious. Working on this project together was without a doubt a highlight in my wedding planning process. Her and her team were there every step of the way. Detail oriented, patient, talented and flawless execution are just a few of the things that they bring to the table. Each and every team member puts their best foot forward and you see that come to life on the day of the wedding. There wasn't a single floral out of place. The design was executed exactly how I dreamt and the work ethic in the room is an incredible team effort. The flowers were everything! We continue to get compliments on our floral and decor and we have the RAC team to thank for that. I will forever swoon over my wedding photos and reminisce on the amazing process that lead up to the big day. I am grateful to not only have a go to industry professional but I lifelong friend. Thank you RAC for making dreams come true! Can we do it all over again? Xo"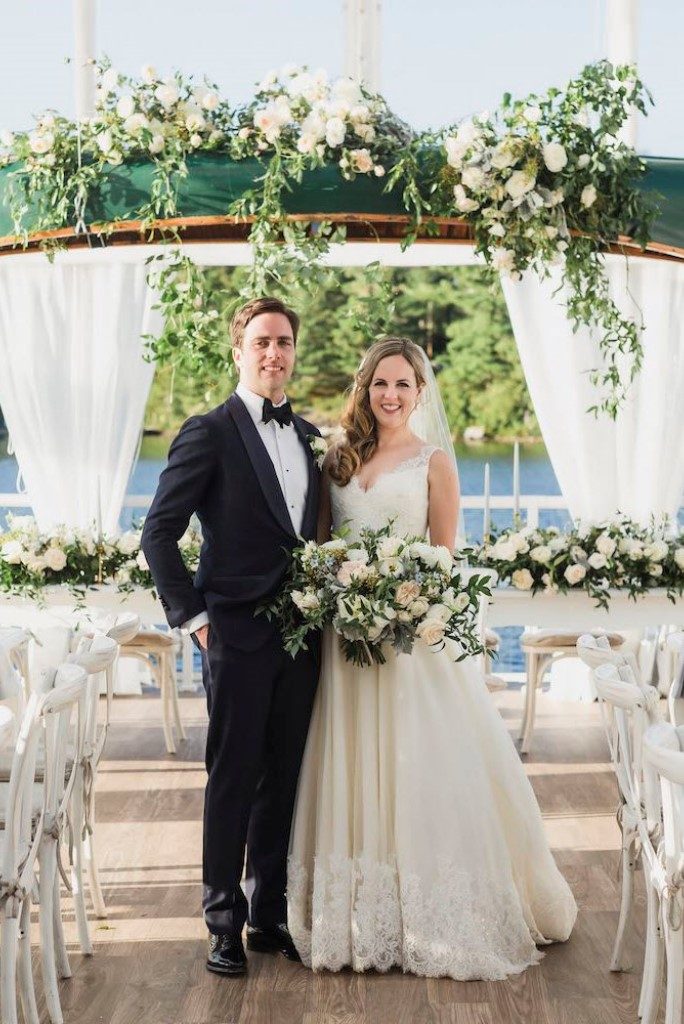 "Rachel and her team truly made our tent wedding day come to life. Our wedding was hosted on our private island in Muskoka so there was lot of logistical challenges. Despite this, not a detail was missed or overlooked, from the floral arrangements to the table settings.  It is very apparent that Rachel has a true passion for what she does and it really does show in the finished product. Her and the team make anyone's dream wedding a reality and I would highly recommend them for any special event!"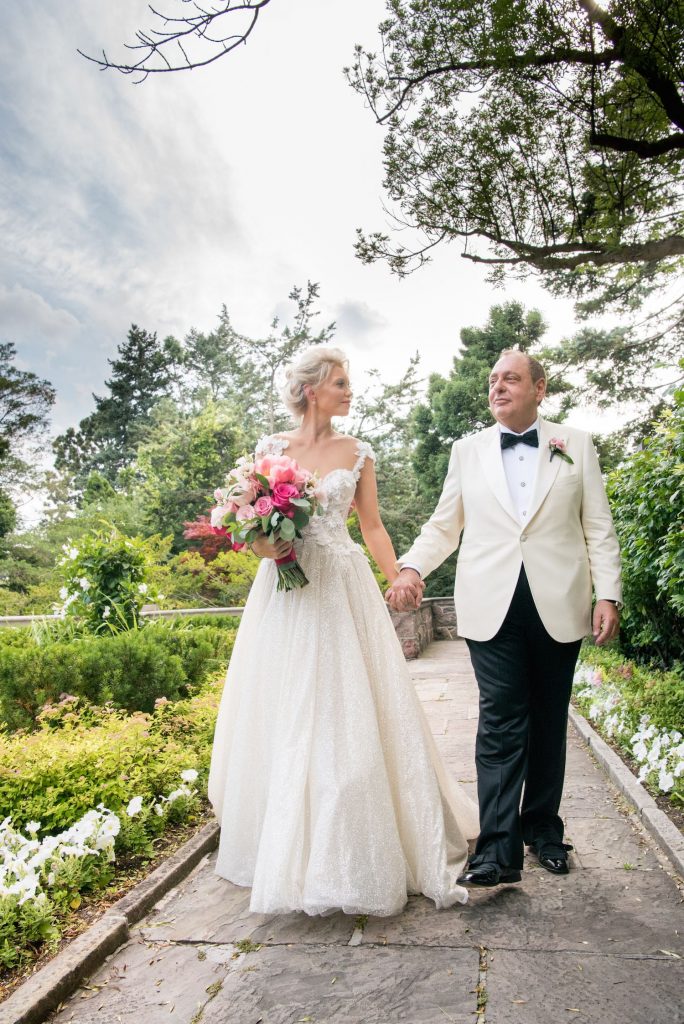 "It was our pleasure working with Rachel and her team. Rachel understood my vision for my dream wedding right away and executed the wedding of my dreams. I wanted a regal look inspired with Parisian influence. The beautiful flowers and overall design exceeded our expectations, and really made our wedding a royal affair. As fate would have it, the day of our wedding was the hottest day of the year, and yet I watched from the upstairs of Graydon Hall as Rachel's team built the most amazing floral chuppah I had ever seen. Some how despite fighting the heat, they managed to keep the flowers fresh and also finish on schedule. Rachel and her team are true artists and this is expressed through their use of flowers and coordinating decor elements. Rachel was also a lot of fun in all our consultations."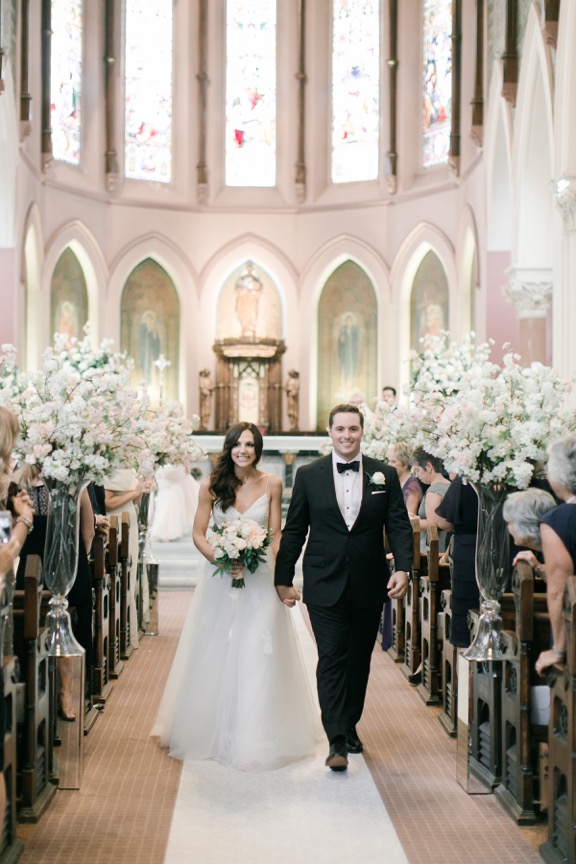 "Words cannot even begin to express how incredible Rachel Clingen is! Rachel Clingen and her incredible team will amaze you while planning your wedding and will leave you absolutely speechless with the end result!
I knew the moment we walked into Rachel's studio that she HAD to be a part of our special day. The studio is gorgeous and the level of professionalism is outstanding. Rachel took our vision and created more then what we ever could have imagined possible!
Rachel is thoughtful, creative, innovative, talented, kind and makes you feel as though you are the only bride she is planning for. Rachel makes you feel special and allows for the process of planning to be effortless and fun for the bride. With Rachel on your team you can relax, enjoy and know that Rachel is creating an unforgettable day! My husband Tim and I could not have been happier with Rachel's design and décor for our special day! It was absolutely stunning! Thank you, Rachel!"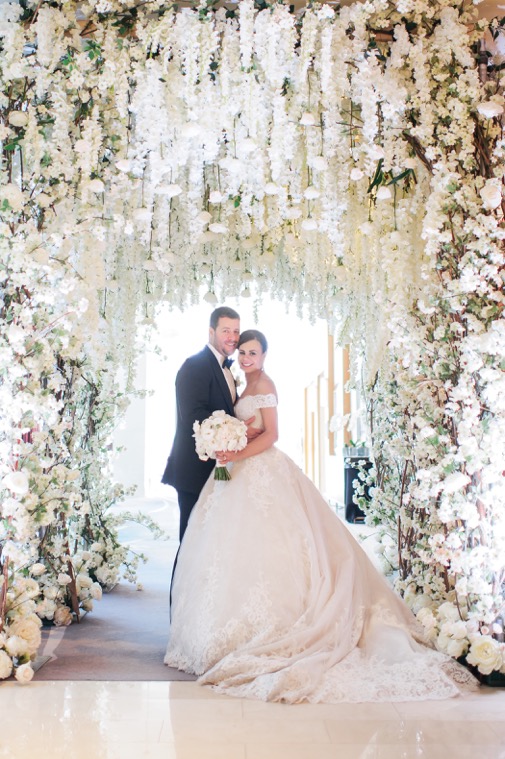 "I am still amazed at how Rachel Clingen and her team transformed the Ritz Carlton Toronto, for our beautiful wedding on June 25, 2016.
I always looked forward to our creative meetings and couldn't wait to hear Rachel and Jessy's ideas. From the start of the process, it was obvious to me that Rachel A. Clingen Wedding Design, was built on creativity but also professionalism. Rachel and Jessy worked closely with me as well as with our planner through out the process, and as our design evolved, I found their team to be very responsive, and easily adjusted to revisions and additions. They understood my vision, but pointed me in the right direction with suggestions and creative concepts that elevated our wedding to a level I could not begin to dream of. Although we had discussed in detail every flower and design idea that was to be implemented on our wedding day, Rob and I were completely blown away as we entered the room for the first time and our guests are still talking about the decor. Rachel Clingen's diverse selection of design products and incredible floral talents were both a huge drawing factor for me as I knew I wanted a luxurious atmosphere.
Rob and I would recommend Rachel A. Clingen Wedding Design to any couple that appreciates 'high style' and wants a 'polished' and 'designed' look for their wedding. We are so thankful that we along with our guests were recipients of their award winning work and experienced first hand the reason they have such an amazing reputation."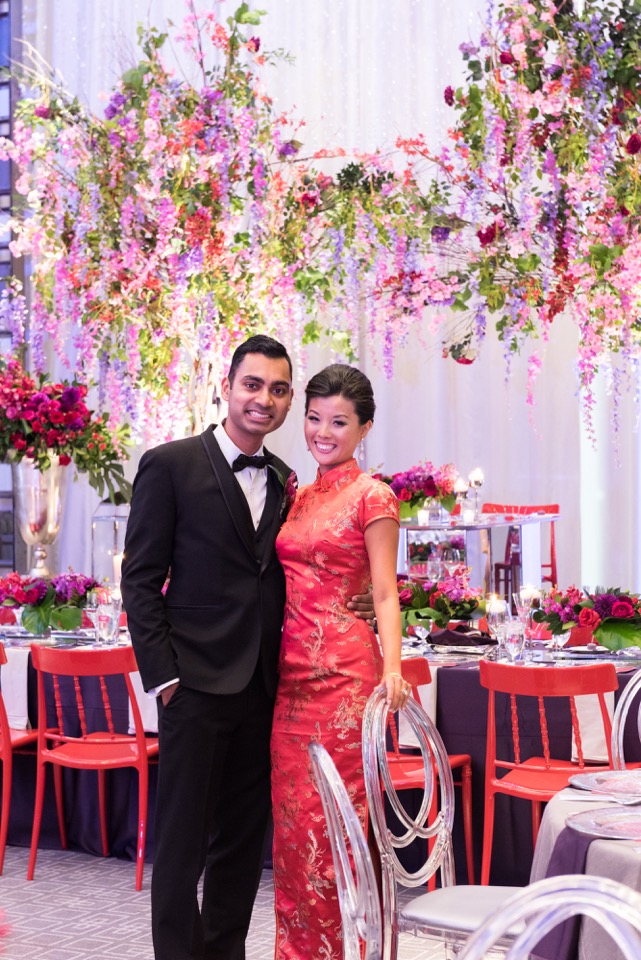 "Rachel Clingen was an ABSOLUTE pleasure to work with. Her passion, energy, professionalism, and creative ability to come up with "one-of-a-kind" designs are all reasons why she is at the top of her game!
I was introduced to Rachel by my wedding planner, and after my first visit, I did not want to see anyone else!!!!! I was the bride who really had no overarching vision for flowers and design, but I did want something bold, colorful, and eclectic. Rachel knew instantly the look and feel I wanted for my wedding and this is why Rachel is so amazing. When Ryan and I first walked into the Aria ballroom at the Four Seasons, our hearts literally stopped at the ethereal beauty of the room. That first look will be something Ryan and I will never forget. It really was like walking into a gorgeous set from A Midsummer's Night Dream.
Words truly cannot express how wonderful it was to have Rachel and her team for our wedding. From my first meeting with her to the actual day, I felt no stress at all. I let her take care of everything and she delivered above and beyond, leaving Ryan and I to enjoy the day. To this day, all of our guests still talk about how GORGEOUS the flowers and tables were designed, and I proudly say "Of course! It was Rachel Clingen!"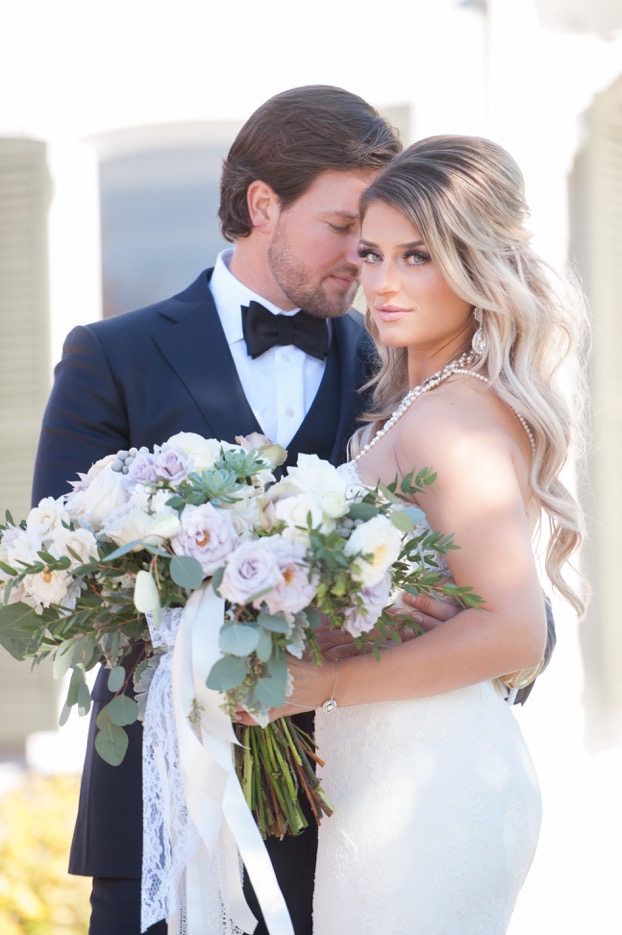 "Rachel Clingen is an absolute icon in the wedding industry and I am SO lucky to have her as a colleague and friend. As humble, genuine and kind as she is, her talent as a florist and a designer soars to heights that mesmerize many.
As soon as I got engaged, I knew that I wanted…actually, NEEDED Rachel to be a part of it to be able to bring my vision to life. Having worked with her on numerous bridal magazine photoshoots over the years, I was able to witness first hand her tireless efforts, focus, creativity and dedication to her beloved craft time and time again. The process of planning the look and feel of my wedding with Rachel was as dreamy as any girl would imagine it. You get to sit down in her beautiful studio space and scour through countless wedding magazines showcasing her work and also dream up new, exciting design ideas with her innovative team. Now that the wedding has come and passed, I can honestly say that Rachel and her remarkable staff that worked my wedding day greatly exceeded EVERY expectation I ever had. When I walked in and saw the exquisitely lush & expertly designed ceremony and reception space for the 1st time, my eyes began to well up with tears of absolute joy and sheer awe. To all my Fancy Face Inc. clients, friends and anyone tying the knot, I always say "RUN… DON'T WALK" to Rachel's office. With her on your side, your wedding is bound to be an absolute hit and a moment in time that will be beautifully remembered & cherished for a lifetime!"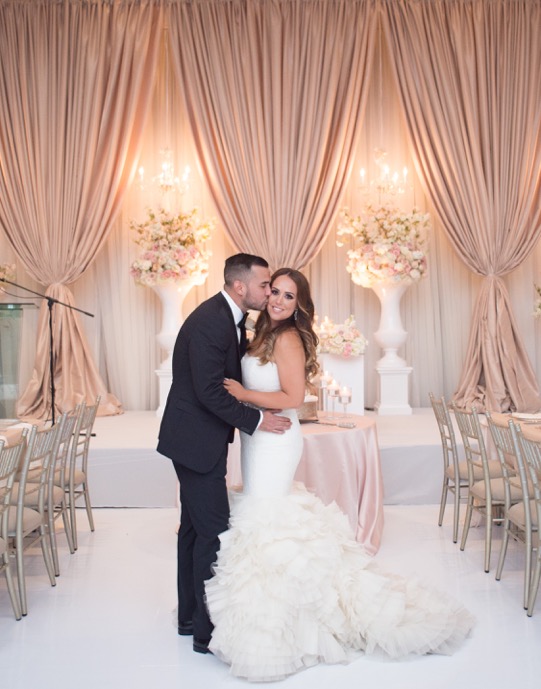 "My husband Andrew and I got married on July 11, 2015 at Hazelton Manor. As a long-time admirer of Rachel's work, when we got engaged, I had no doubt in my mind that Rachel and her team were our go to décor magic makers.
From my first meeting with Jessy and Rachel, I was confident that they would help me create the wedding of our dreams and they did exactly that. You only need to listen to Rachel speak for two minutes and you can tell how passionate she is about the work that she does.
Rachel's unique style, vision and creativity are truly remarkable. Rachel and her team built upon my vision and took it to a place that I never imagined possible. From our ceremony at Saint David's Parish, to our reception at the beautiful Hazelton Manor, every little detail of our wedding day was well thought out and executed to perfection. We received endless compliments about how magical everything looked and felt!
Rachel and her team truly are the very best in the business!"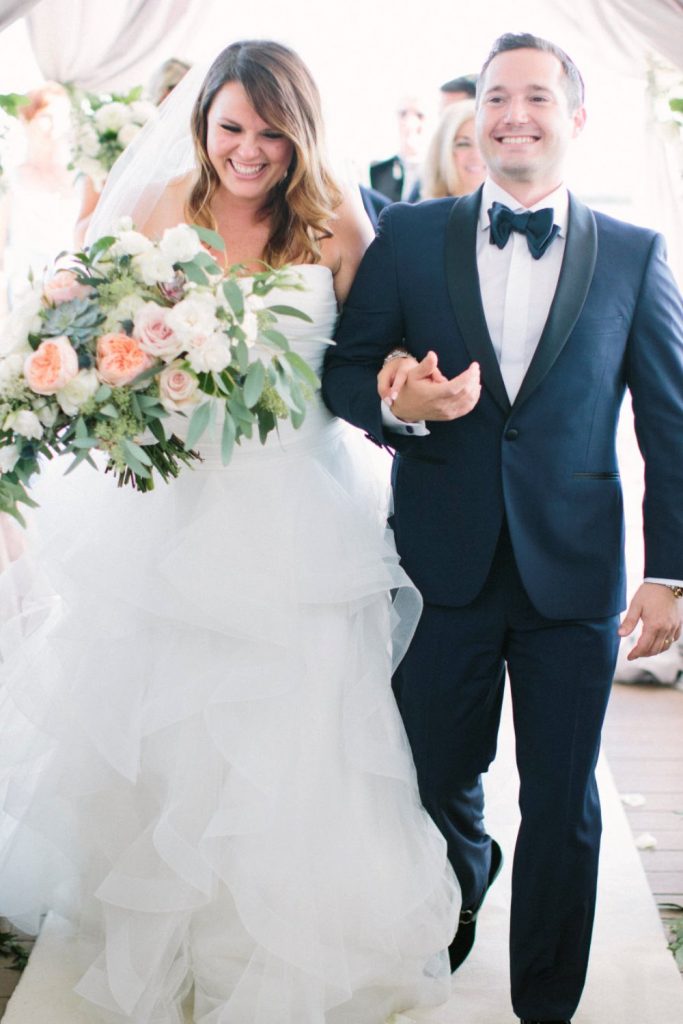 "Rachel provided us with the most spectacular wedding experience! Each and every time we met with her, she greeted us with such joy and enthusiasm.
In our very first appointment, I knew we had found 'the one'. Rachel insightfully guided us in narrowing down each and evey key elements of the – Versailles inspired, botanically infused, Marie Antoinette wonderland- wedding vision I had always dreamed of. Try saying that 3 times fast! As a holistically creative and expert dream weaver she somehow managed to listen to every whim that had been living within my imagination for the last year and possibly since my love affair with French oppulence began. Rachel knew every flower, it's seasonality and vibrancy potential allowing the experience to feel both collaborative yet seamlessly guided. From there we felt absolutely comfortable putting our full trust in Rachel to take creative libery. She made our wedding stand out with both concept and vision. My husband and I are very busy people and Rachel alleviated every stress related to sourcing, construction, vision and composition. The entire wedding was seamlessly cohesive, swimmingly elegant and truly the most elegant day of our lives. I would recommend her brilliance and service to anyone and everyone saying ' I Do'. Thank you Rachel for giving us the most breathtaking day. All our love, Mark & Lindsay Ditkofsky (the Ditkofsky & MacMillan families thank you as well). Xoxo"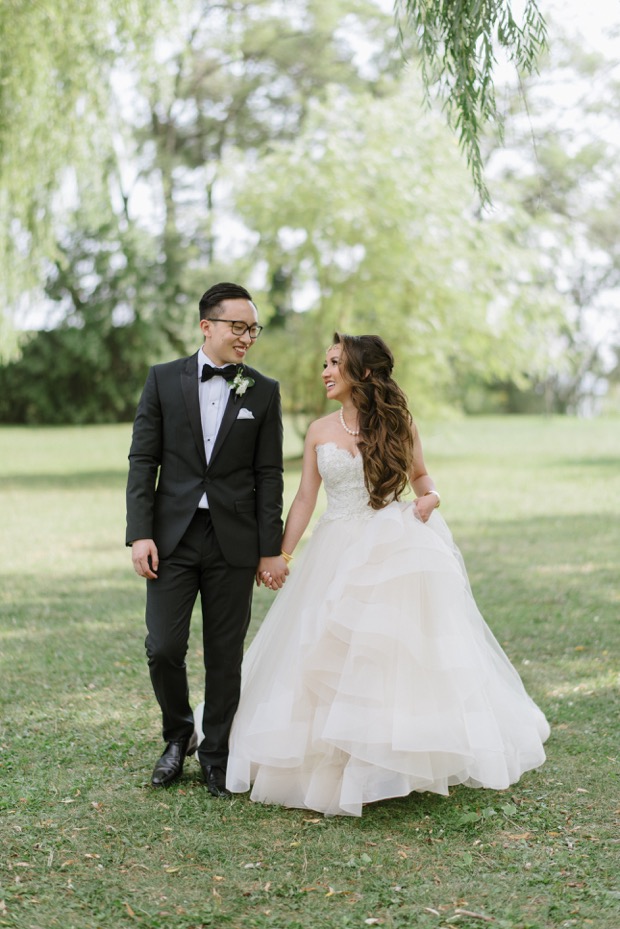 "We had the pleasure of having Rachel and her amazing team design and decorate our wedding on August 30, 2015. From my first phone call to my last email with the team, I felt like I was in good hands. Stephanie helped make communication and planning smooth and easy, and she was very pleasant to work with.
I really can't say enough about the Rachel A. Clingen team's level of professionalism, experience, and excellence. Rachel runs the type of business that every business should strive to become; they consistently hold themselves to the highest standard. Rachel will always deliver, and not only that, she will make every effort to go above and beyond. Having her work on your wedding feels like having a good friend on your side. She really takes to time to listen to you, and make you feel like your wedding is important. When I started planning my wedding, I was not entirely sure of what I wanted. The whole team made making decisions a breeze and stress free. Everyone was extremely patient, even with all my last minute changes. Rachel took all the ideas that I had and elevated them into something even more spectacular. She is passionate, creative, and immensely talented.

Alex and I will always cherish the moment we walked into our venue and felt like we had an enchanted wonderland created just for us. It was breathtaking! Our friends and family still compliment us on our wedding decorations, even now, months after the wedding! We are forever grateful to Rachel and her team for making our special day beautiful beyond words. I am certain that I could not have had the wedding of my dreams without her and her team!"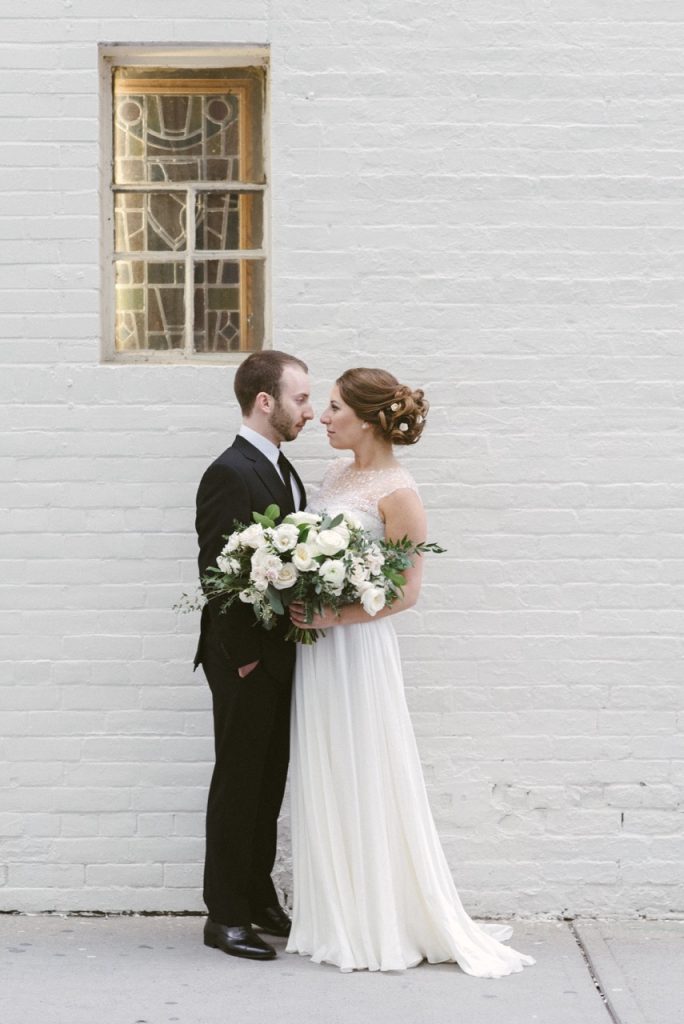 Rachel and her team gave us our dream wedding! Our wedding was so incredibly stunning and beautiful! Rachel and Stephanie made the whole process so easy and were very responsive to all our questions and emails.
Stephanie and Rachel are so creative, professional and knowledgeable. From the moment, we met Rachel, you could tell how passionate she is about her work. I am a very picky person and I had a very particular vision of how I wanted my wedding to look and feel. Rachel and Stephanie understood that vision and completely exceeded our expectations. They just really got it. The rustic elegant decor complemented our venue space perfectly. Our chuppah was perfect! No detail was overlooked. Our guests were absolutely blown away. Rachel went above and beyond with everything. Our friends all told us that it was their dream wedding too! We will be forever grateful to Rachel A Clingen and team. Our wedding was published on the Wedluxe blog, something we will cherish forever. I would only recommend Rachel Clingen for decor and floral. Such a pleasure to work with this lovely company!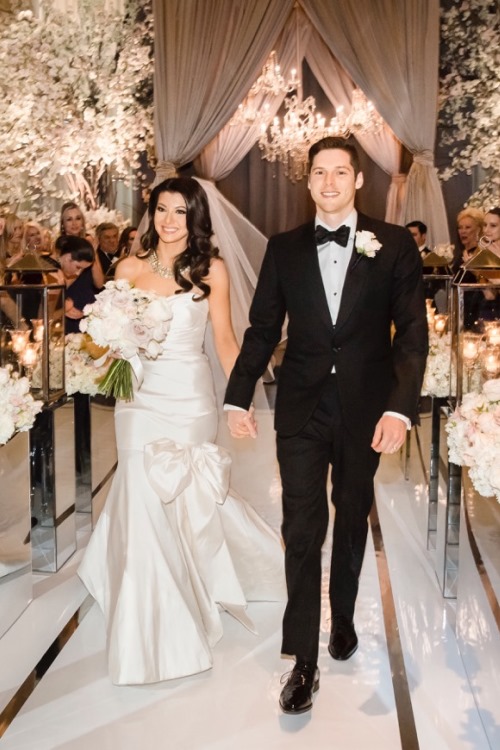 "Chris and I got married in April, at the Four Seasons Hotel in Toronto. Our first move after getting engaged, was hiring Rachel. Rachel had designed Chris' brothers wedding the year before, and hiring her was a no brainer! It was important to us that our wedding was unique, as our guests had attended many weddings and events at the Four Seasons. Rachel did just that for us, and so much more.
We had a very ambitious "vision" to say the least. Chris and I wanted so badly to incorporate trees into our wedding… huge life sized trees! We didn't know if this would be possible, as we had only seen a few images, and never in person. To say that Rachel and her team exceeded our expectations, is a complete understatement. To this day, we still can't believe what she created. It felt, and still feels like a fairy tale. Never could we have imagined such beautiful and lush decor. Our friends still tell us that it was the most amazing wedding they've ever attended! Not a single detail was overlooked. The trees, the variety of centerpieces, the small accents that were found around the space such as the large and small lanterns, and thousands of candles, came together so beautifully because of Rachel's incredible expertise and talent, capability and eye for style.
Our design meetings with Rachel quickly came to be one of my favorite parts of the wedding planning process. Aside from her creativity, she is so dedicated and loyal. Every phone call, email, or short moment of panic (well known to brides) were answered. Her passion for what she does is truly inspiring. As a bride, I can say that planning a wedding can be stressful… Rachel took that stress away from us. Rachel and her team are so invested in their clients, you'll feel as though they're working only with you. Rachel's team are some the nicest people you'll meet. We are so happy to have shared so many laughs with them.
Needless to say, after marrying my husband, hiring Rachel was the best thing I've done. We will never feel like we've thanked Rachel and her team enough, for the best day of our lives."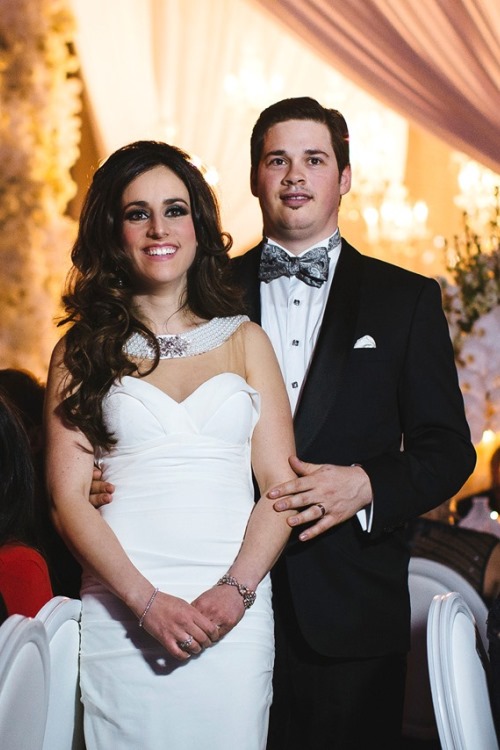 "Rachel was so amazing to work with and you could tell she was excited and passionate to work on our wedding! We gave Rachel full creative control because we trusted her and new she would do amazing! Best decision we ever made!
Hope all is well! I just wanted to write to you today to thank you so so much for designing the wedding of my dreams!!!
The room looked absolutely beautiful. I have never seen such gorgeous flowers and decor at a wedding in my life. All of our guests were blown away by everything! Thank you so much!"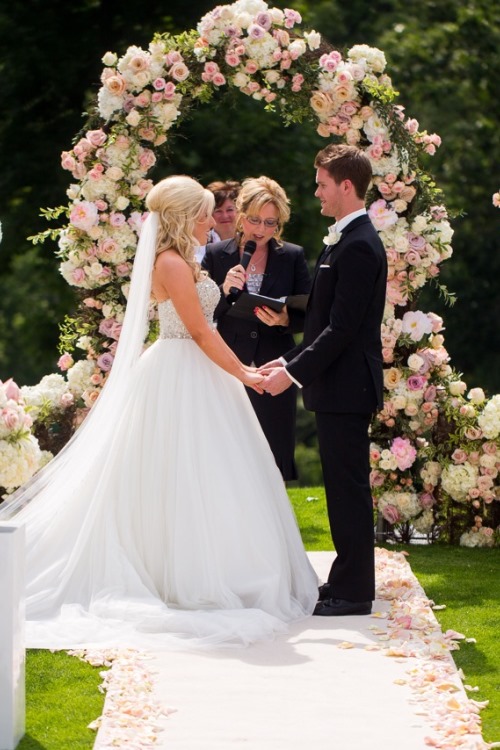 "From the moment I saw Rachel's work I knew I wanted her to do my wedding. Jessy, Rachel and her whole team were absolutely amazing to work with. I went back and forth wondering if I should hire a wedding planner or not but after my first appointment with Rachel I trusted her completely with my whole wedding.
I left every meeting feeling organized and calm, and that feeling continued right up until the moment I walked down the aisle. Her whole team is very professional, caring and make you feel like your wedding is the only wedding they are planning. The design meetings were SO fun and every small detail was discussed and nothing was ever missed! They are very talented and her work speaks for itself, but more importantly they are an absolute pleasure to work with. Through it all we developed a wonderful friendship ! I would definitely recommend Rachel and her team to anyone I know planning a wedding, you will not be disappointed!"