Krista & Darren – 09.22.2012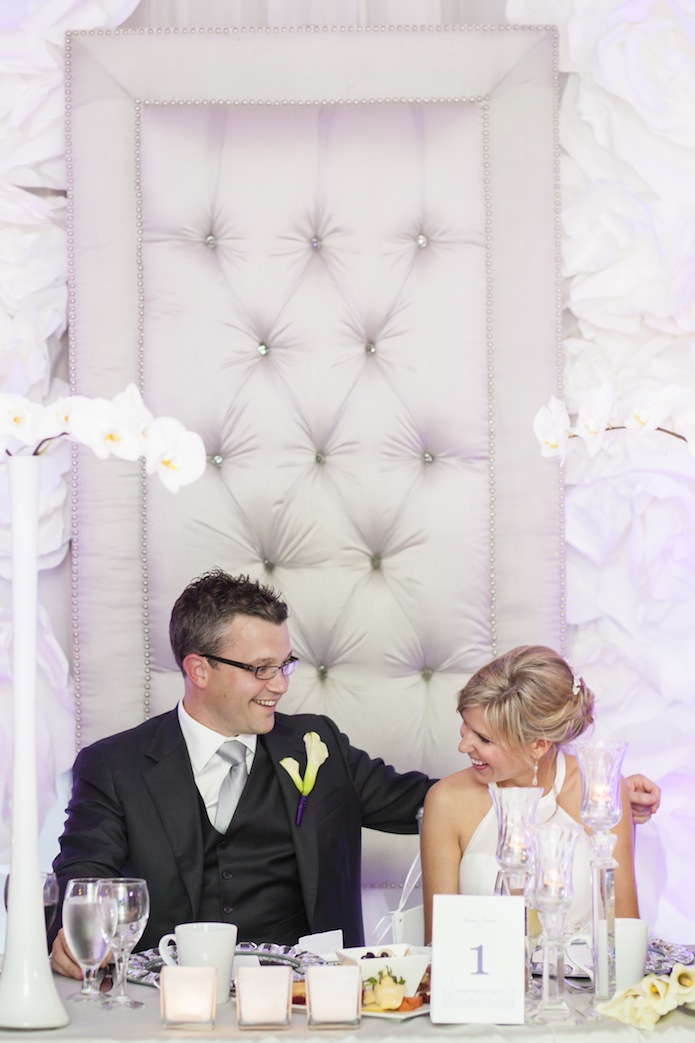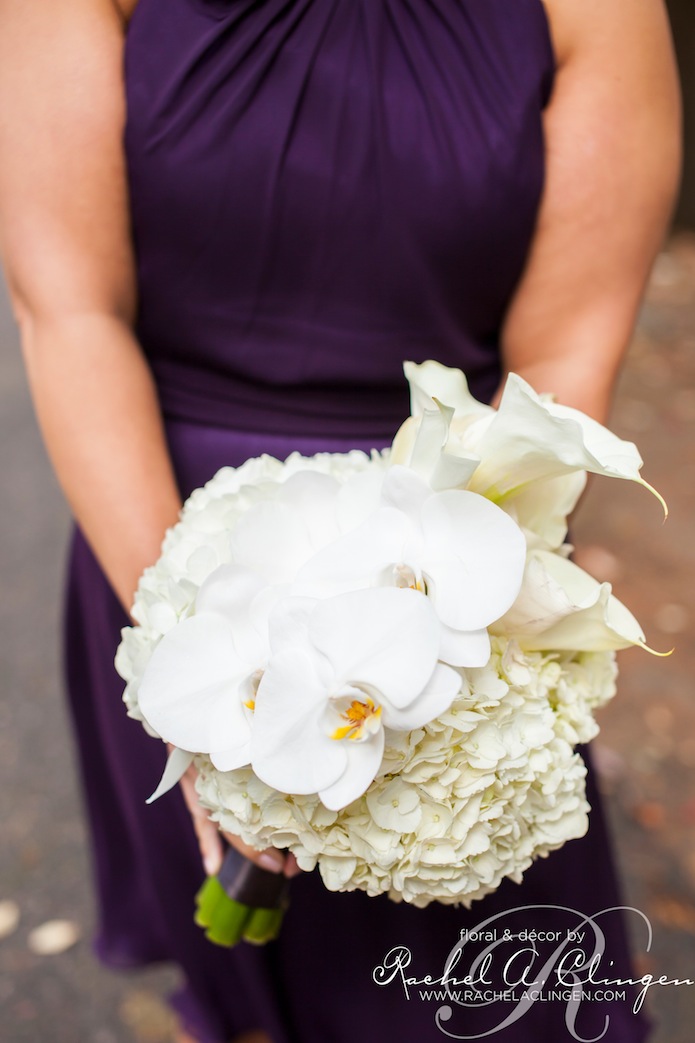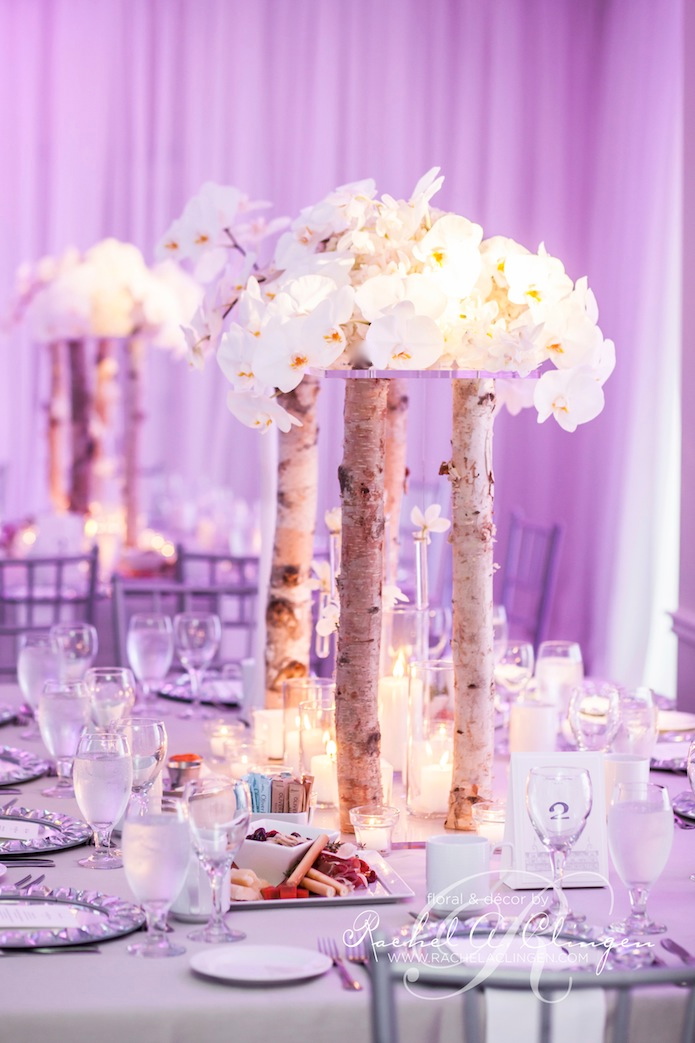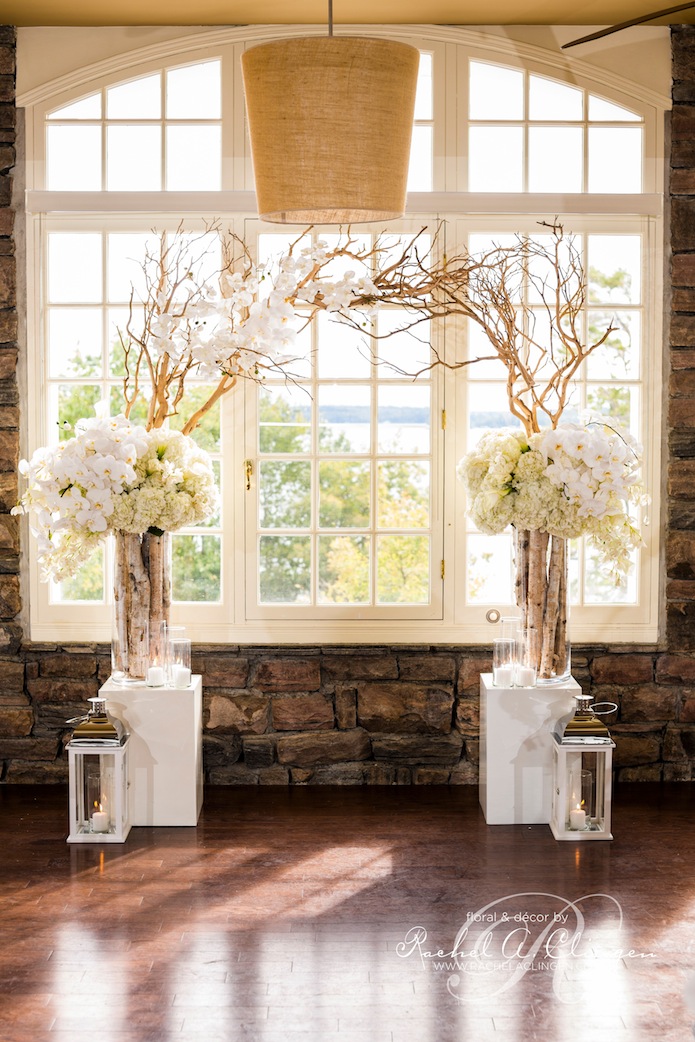 "Life is not measured by the number of breathes you take but by the moments that take your breath away" had a whole new meaning for me on September 22.
Let me start off by first saying how truly fortunate I feel to have met you. I consider myself lucky to have had the privilege of working with you and designing the wedding of my dreams. It was simply spectacular and like nothing I have ever seen. I am certain that everyone who has the opportunity to work with you will share similar sentiments.
Anyone who has been to your studio or walked by your booth at a bridal show will know that you are amazing at what you do and you have a talent beyond comprehension. Your work speaks for itself. There is simply no doubt that you are the best in the wedding industry – and I say that having done my fair share of research. But what makes you so incredible goes well beyond your work product. What stood out to me even more was your personality – your honesty, genuineness, enthusiasm, sincerity and the list goes on. Your passion for what you do and zest for life are truly second to none – and unmatched in the industry. It is not easy to find someone you immediately "click" with and can trust with something so important as your wedding. But we found that in you Rachel. You have an incredible way of making each of your clients feel as though they are the only clients you have, and the most important. We spent many hours with you discussing flowers, decor…even how to incorporate fishing lures into the wedding :)…yet every hour flew by, and when we were done, we found ourselves even more excited than when we had started. What could have been a very stressful time in our lives was anything but. You made the entire process so enjoyable. In fact, I look back on the process with the fondest of memories and can honestly say that in many respects I am sad that it is over. I remember you saying the same thing, and I know you meant it too. That being said, I will never forget your efforts and your unwavering commitment to making me, and us, so happy.
You likely won't recall, but I started my wedding speech with the quote: "Life is not measured by the number of breathes you take but by the moments that take your breath away." This saying had a whole new meaning for me on September 22. When I walked into our ceremony and wedding reception, it truly was one of those moments – you really did take my breathe away Rachel. And I wasn't the only one. While I never doubted your abilities or talent – not even for a second – to think you could have created what you did that day was simply unimaginable. It was a fantasy wedding in every sense of the word. Everything you created – from the rose pedals down the aisle (every pedal of which was hand placed), to the phalaenopsis orchids (from Vietnam – wow!), to the handcrafted birch centerpieces, to the personalized dance floor, to the beautiful room lining, and the list goes on and on – was simply breathtaking. While Darren nor I had any appreciation for Orchids prior to meeting you, we will never forget how spectacular those flowers were. They were truly out of this world.
What was especially recognized – and very much appreciated – by myself, and particularly our parents, was your flexibility on the day of our wedding and your ability to adapt to the "indoor plan" when the weather man decided that an outdoor wedding was not in the cards. You and I had spoken a few days earlier when we saw the weather forecast, and you assured me that you had multiple backup plans and not to worry. And Rachel, you certainly did not disappoint. In many respects, what you created indoors at the Rosseau Grill was even more spectacular then the original plan. I know you had your work cut out for you, and I am certain that my lack of decisiveness on the day must have caused you some stress and anxiety, but you never showed it. In fact, you showed the opposite and encouraged me to take the time necessary to make my decision. As you have come to appreciate, I am a worrier in every sense of the word, and relaxing isn't necessarily something that comes easy to me. Yet I remember feeling so calm and collected on my wedding day, and really just taking in every second as I knew it was going to fly by. Even my parents and many others commented on how incredibly relaxed and at ease I was. This was in large part to your efforts Rachel, as I knew you had everything under control and were working your magic behind the scenes like nothing anyone has ever seen.
As I write this email, I am still not satisfied that I have truly expressed how much I appreciate everything you did for us and our families. As I said in my speech, while I have had many special moments in my life, our wedding was hands down the best day of my life. Nothing made us happier than seeing our friends and family celebrating, and how proud our parents were. You knew the "feel" and the "vibe" we were going for on our wedding day and you nailed it. I don't know what else to say other than to let you know that you left all of us speechless. Not only with your work, but who you are as a person. It really is hard to say thank you to someone like you – someone who is so modest and who just thinks they are doing their job. I want you to know you that you have done so much more than that in our eyes. Not only are you talented beyond words, but you truly cared about us as individuals and about designing a wedding that we could have only dreamed of. You made all of us – myself, Darren, our siblings and our parents – so incredibly happy. Even today, we continue to receive complements on our wedding.
Thank you will never be enough to express the gratitude we feel for you and you team. I know you don't go at these things alone, so please thank everyone on your team for the work they did to make our day so special and spectacular – we truly appreciate all of their efforts. And thanks again to you Rachel for your dedication and commitment to us and our families – you more than exceeded our expectations. Thank you for designing the wedding of our dreams – a wedding that not even a magazine could have created any better. While I dreamed of what my wedding would look like since I was a little girl, I never dreamed that it would be that unbelievable. I didn't think it was possible to create something as beautiful as you did. You are a special person to us and you are truly one of a kind. Never lose that enthusiasm and passion for what you do – it will always serve you well and continue to put you leaps and bounds ahead of all others in your industry.
With the fondest of memories and our sincerest thanks and appreciation,
Krista and Darren
Read the blog post