It might have been a rainy day but nothing could dampen the love and beauty surrounding Chris and Afiya's gorgeous tent wedding at Miller Lash House. When this lovely and sweet couple came to us to design their special day, we were thrilled to be a part of what would become a gorgeous feature in the pages of Wedluxe Magazine. Wedding Planner Laura, from Laura & Co Events helped coordinate this spectacular event and together we formed a wonderful relationship with Chris and Afiya along with some of Toronto's top wedding vendors. Afiya's love of lavender was incorporated into the entire design and no detail was overlooked. I had to agree that this was the perfect flower for Afiya. Her natural beauty is captivating and her gentle and sweet spirit adds to her beauty. The soft and pretty palette was evident in all the floral and decor elements. The guest list included the likes of Blue Jay Legend Joe Carter among other notable athletes. L.A based fashion designer Nikki Chu along with her friend celebrity Dolvett Quince, of NBC's hit show 'The Biggest Loser' were also in attendance. We are so thankful for Mango Studios who worked so closely with us to capture the beauty of this event.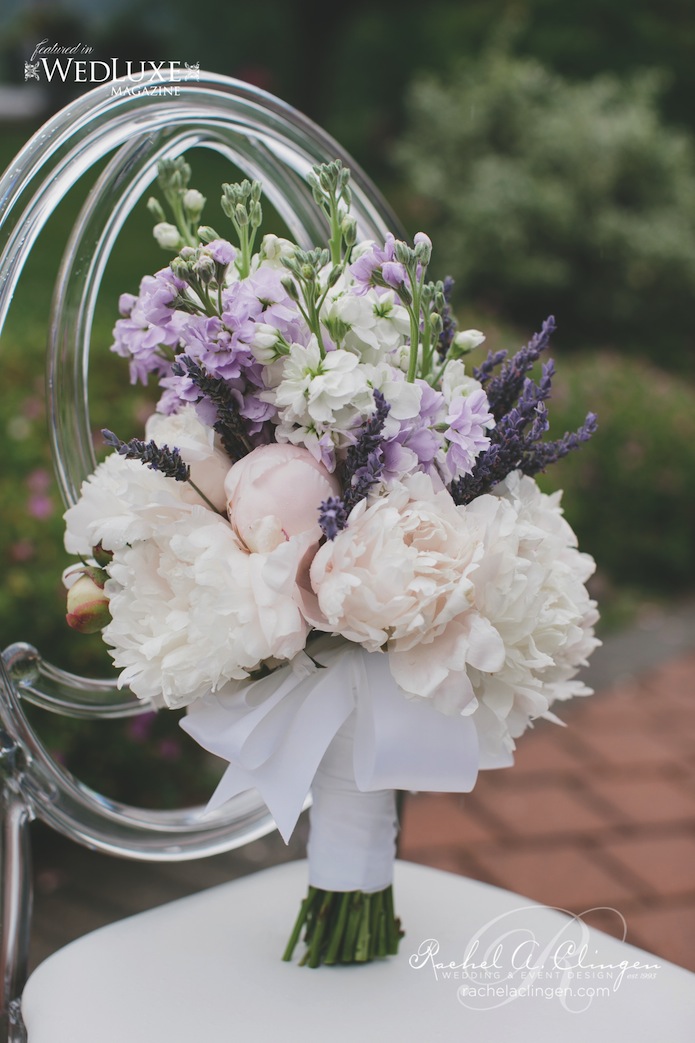 Afiya's bouquet was a stunning collection of white peonies, soft fluffy stock and hints of lavender wrapped with pretty white satin ribbons. To see more of our beautiful bouquets visit www.rachelaclingen.com/bouquets.html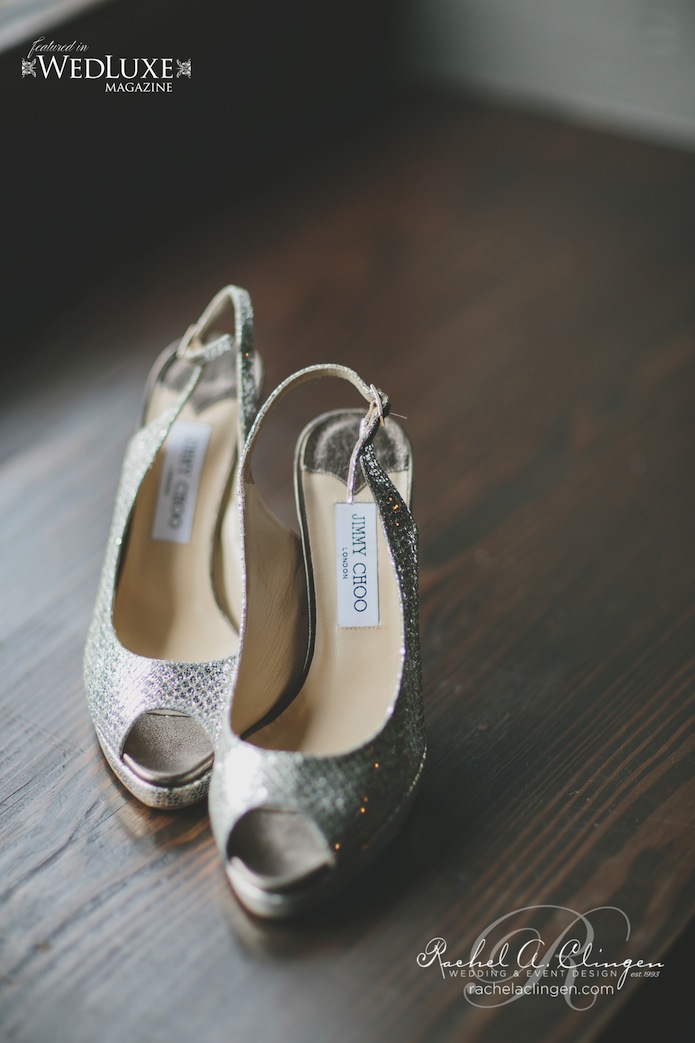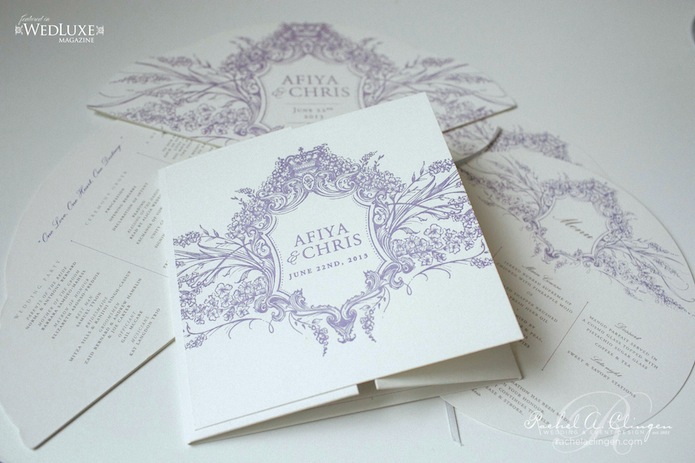 Beautiful hand pressed stationary was custom designed by Palettera and included lavender blooms in the artwork.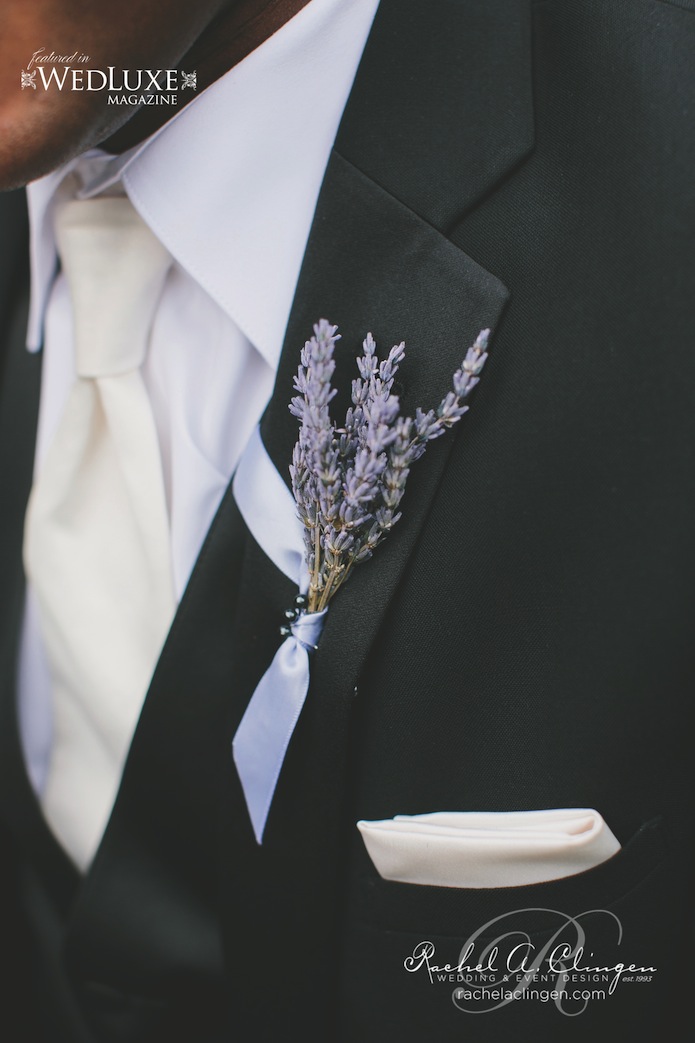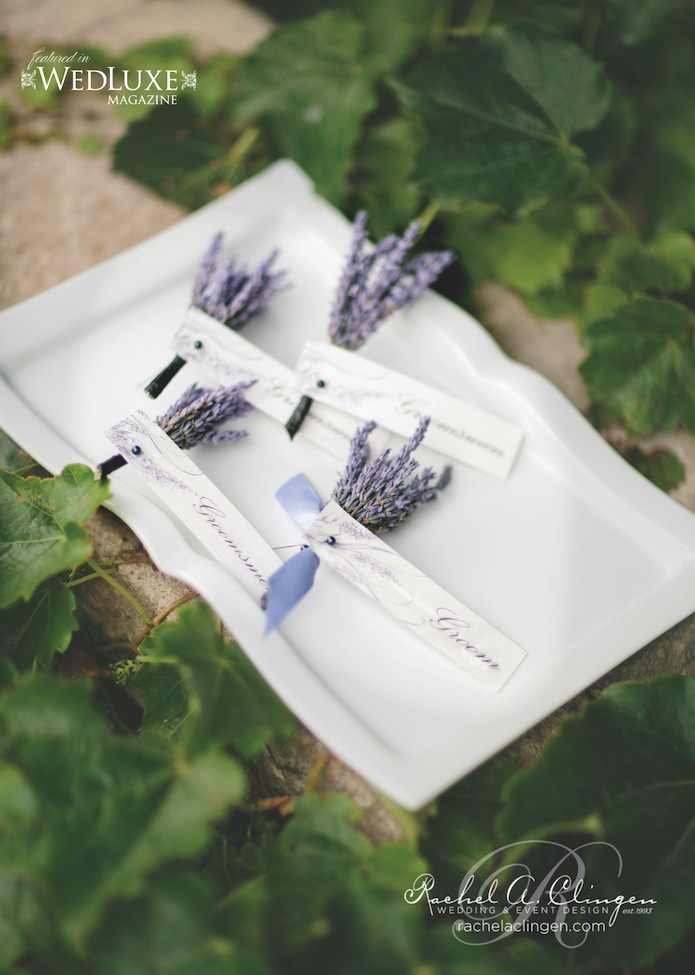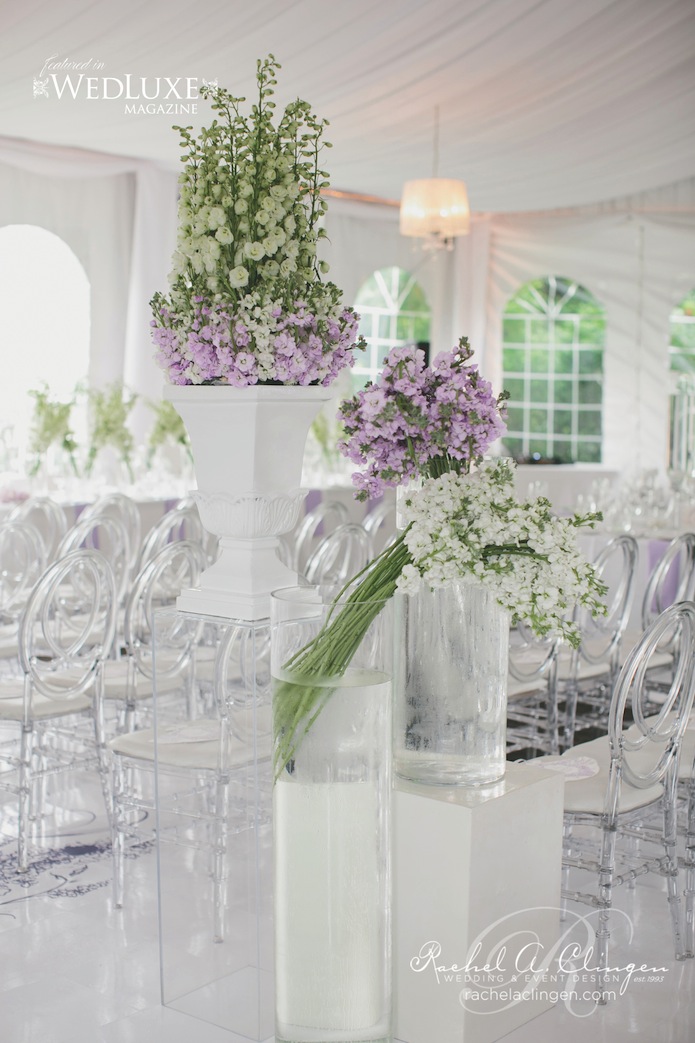 A luxurious blend of classic and modern elements were used for the ceremony decor inside the tent at Miller Lash House. Dephiniums, peonies and groupings of stock flowers accented the aisle. Despite the rainy weather, the tent was light and airy. The fresh fragrance of lavender welcomed guests. To view many of our wedding ceremonies visit us here.. www.rachelaclingen.com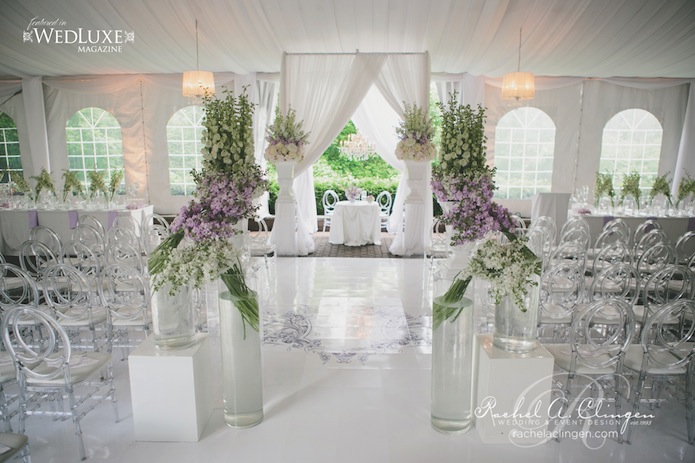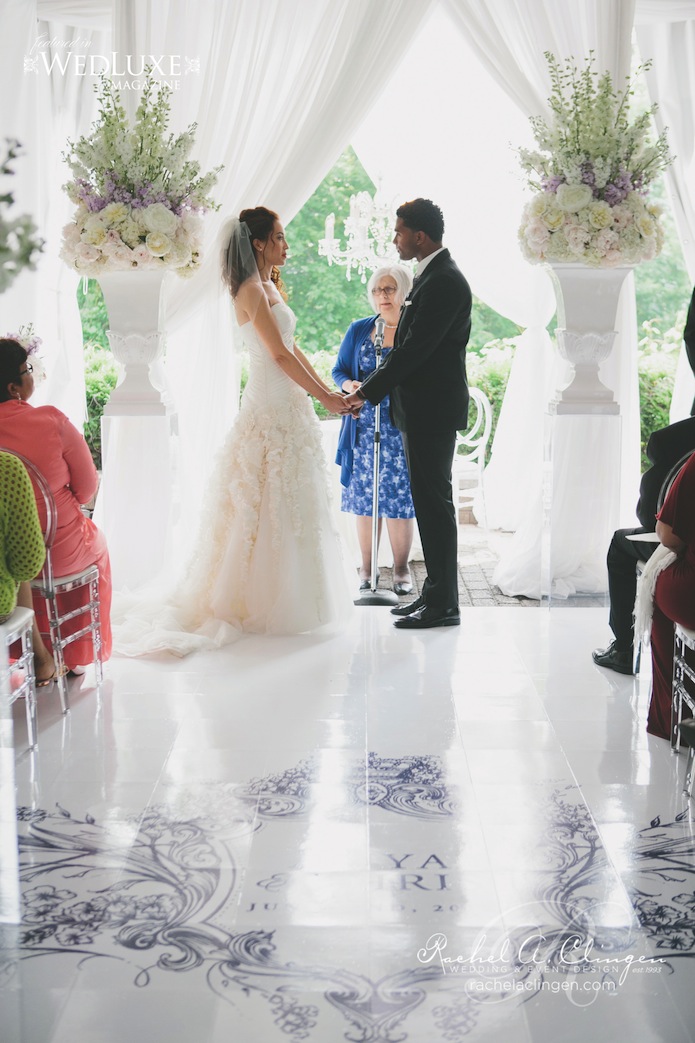 Decor elements for the wedding included a custom monogrammed floor by Dance Floor Decor as well as a soft draped canopy which included a crystal chandelier, both by Rachel A. Clingen.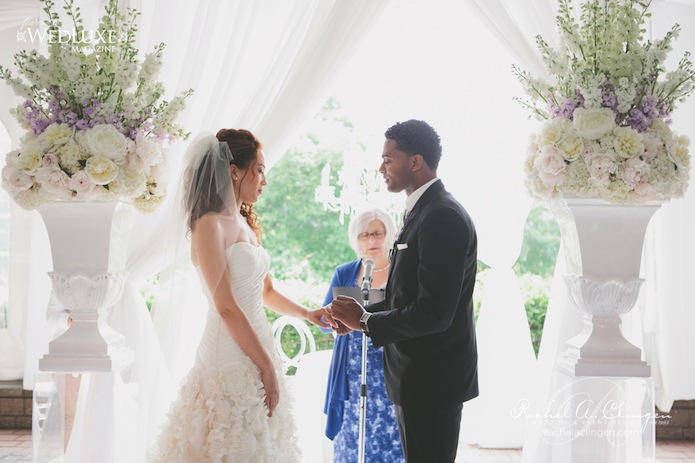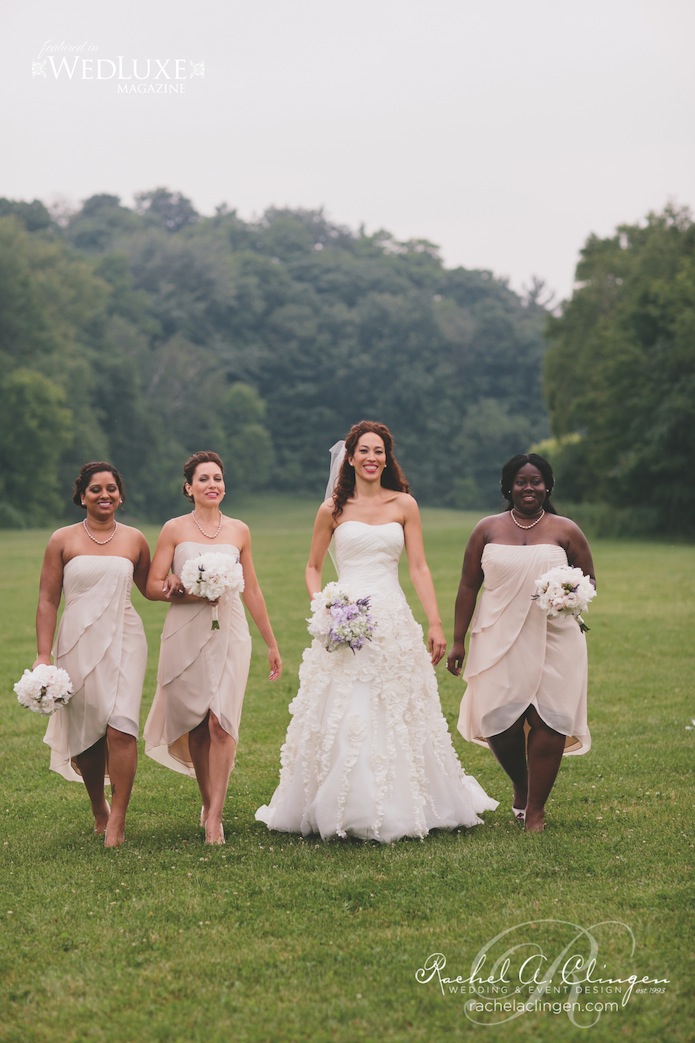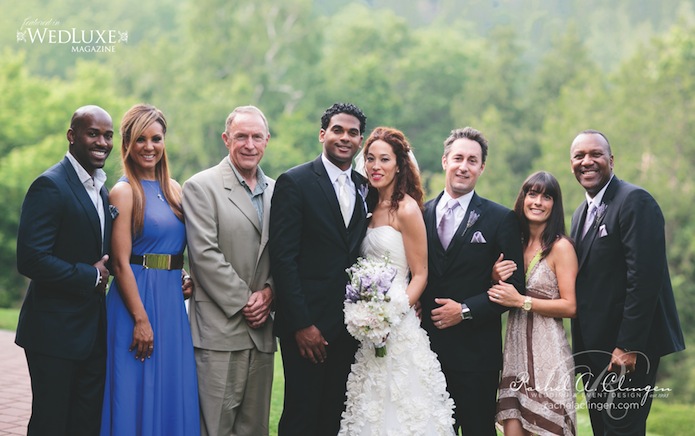 The guest list included a few familiar faces. Blue Jay Baseball legend, Joe Carter, served as a groomsmen. L.A. based fashion designer Nikki Chu along with Dolvett Quince, a trainer on the NBC show "The Biggest Loser," were also in attendance.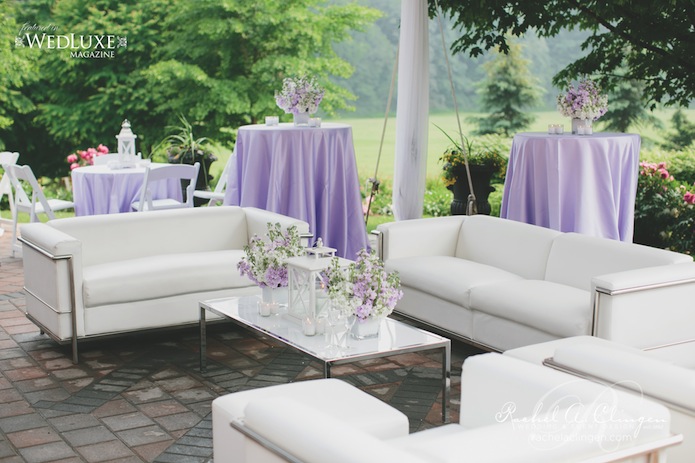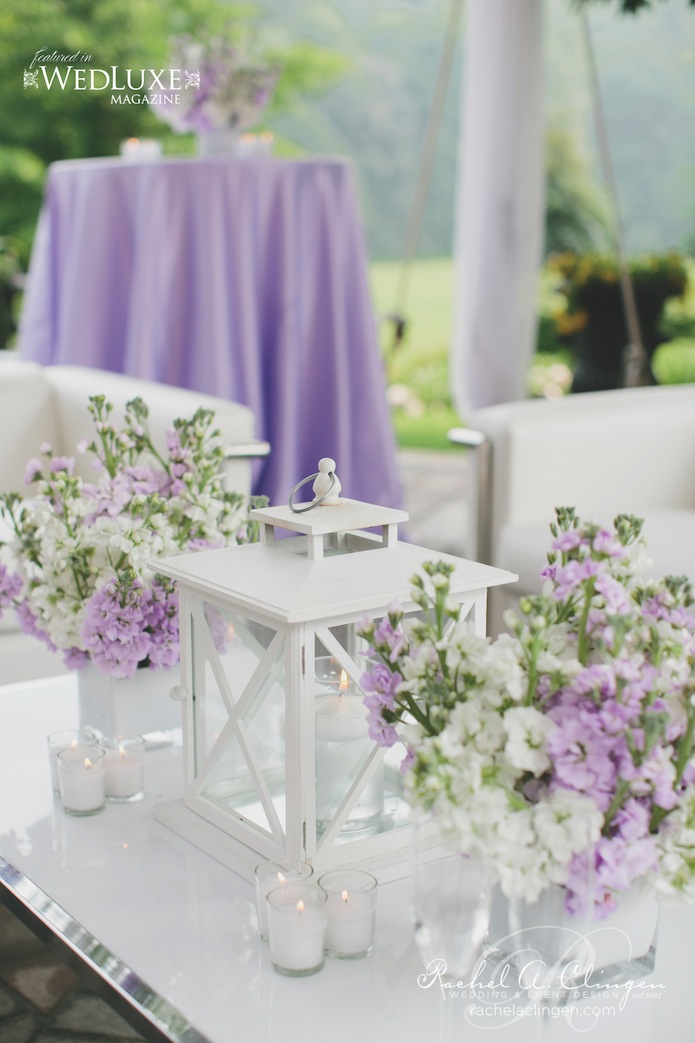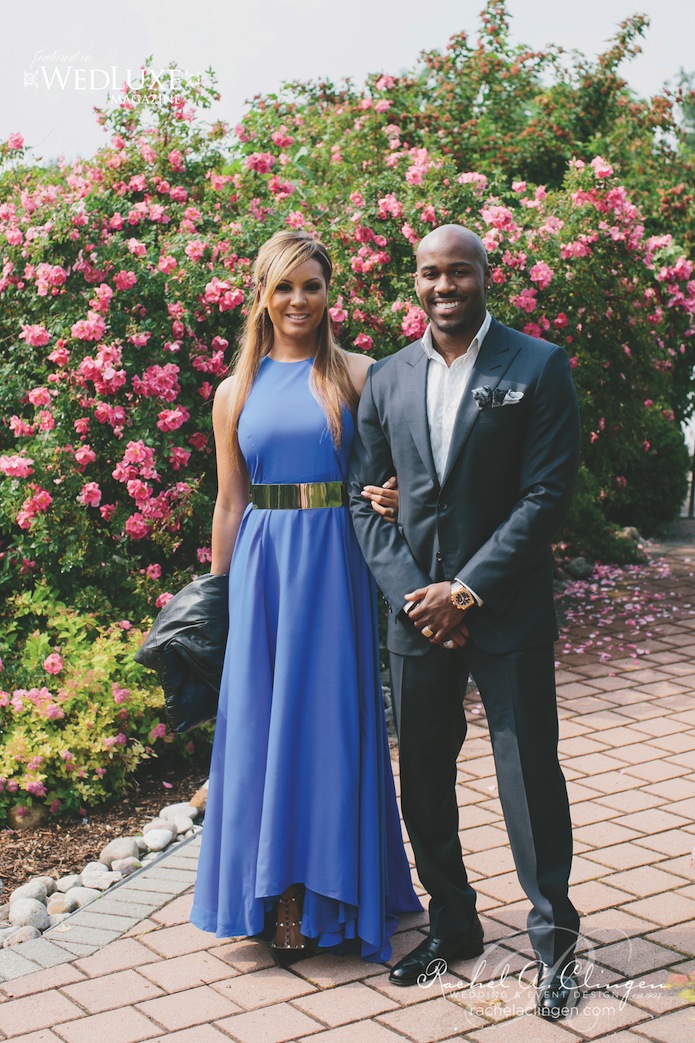 Nbc's The Biggest Loser, trainer  Dolvett Quince and designer Nikki Chu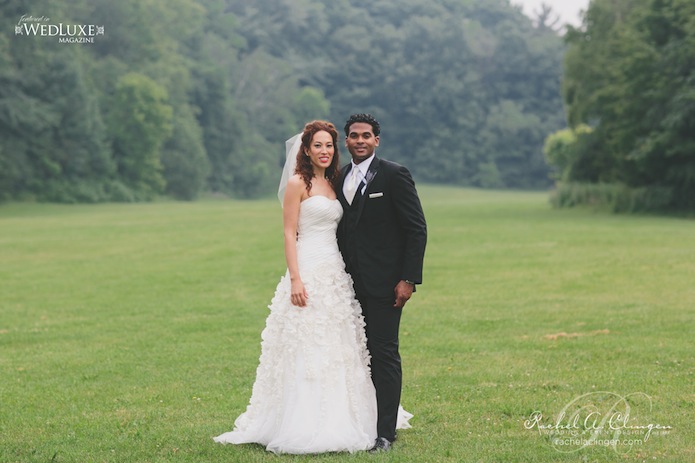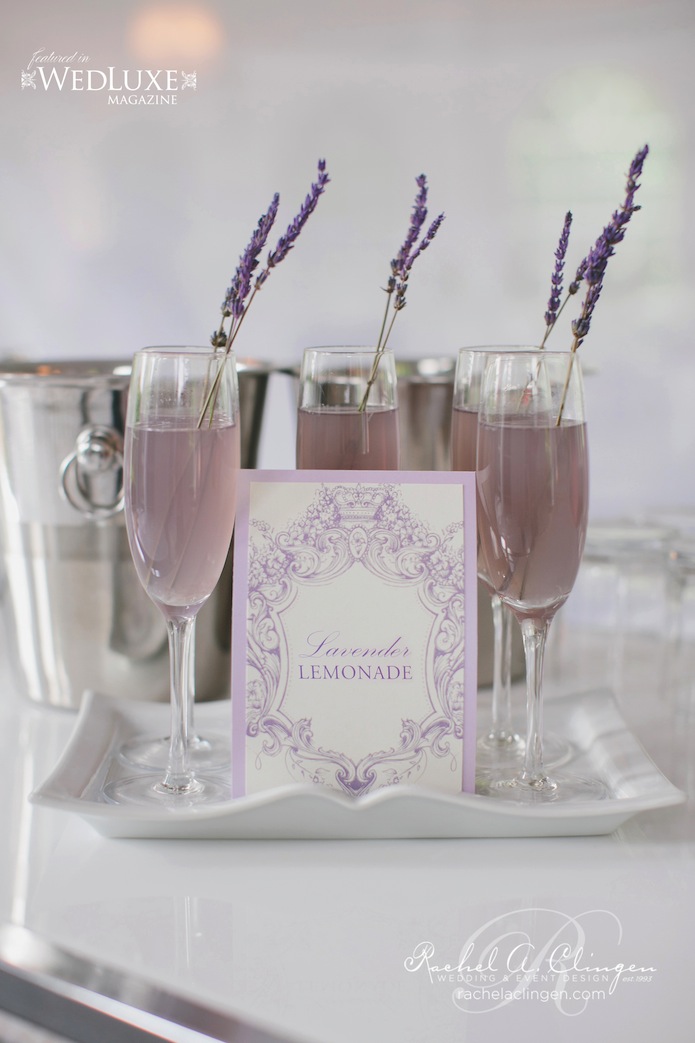 Even the signature cocktail was decorated with Lavender. Toronto wedding planner Laura from Laura & Co. created this refreshing and pretty detail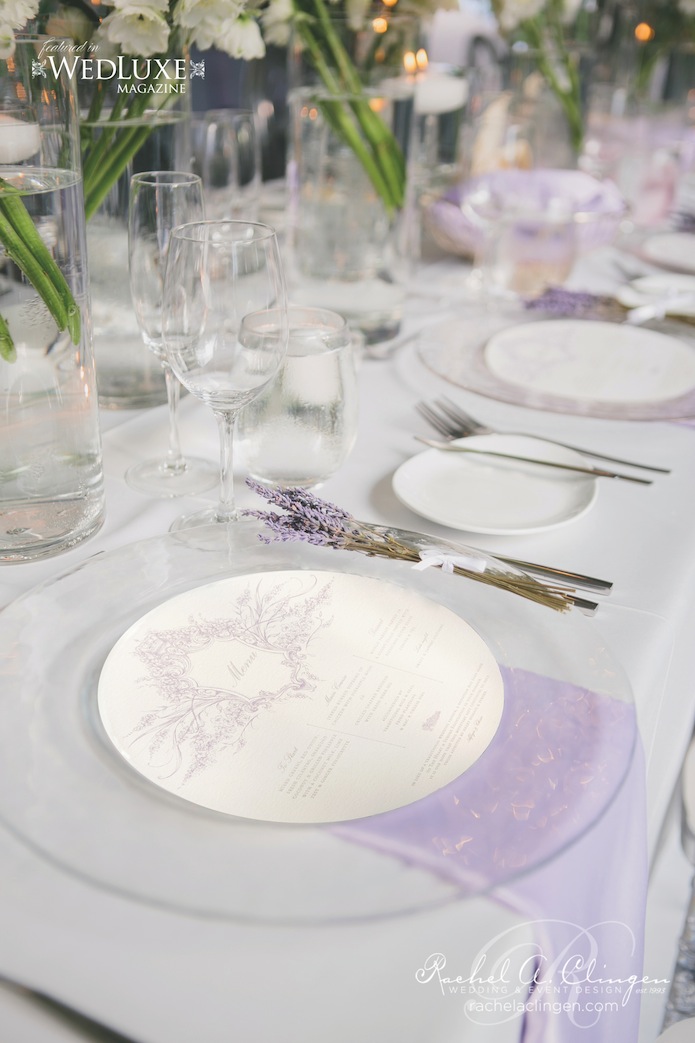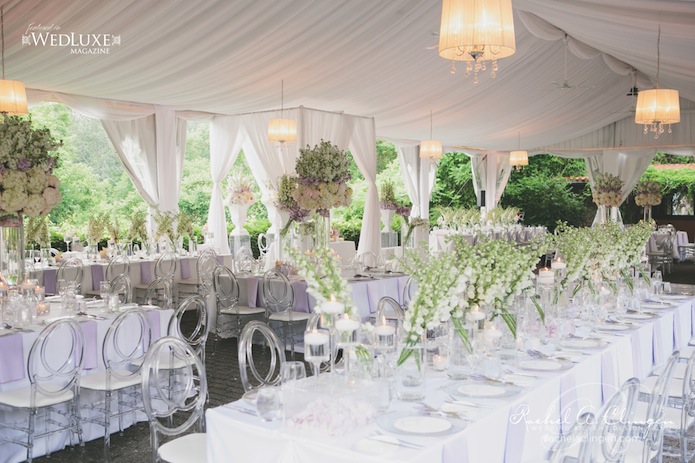 The wedding tent at Miller Lash House was lined with beautiful sheer fabric by Toronto's premiere draping company, Eventure Custom Environments. Groupings of white fluffy delphinium angled in vases created a modern and chic feel to the event. Designed by the team at Rachel A. Clingen Wedding & Event Design, the decor was sophisticated and fresh.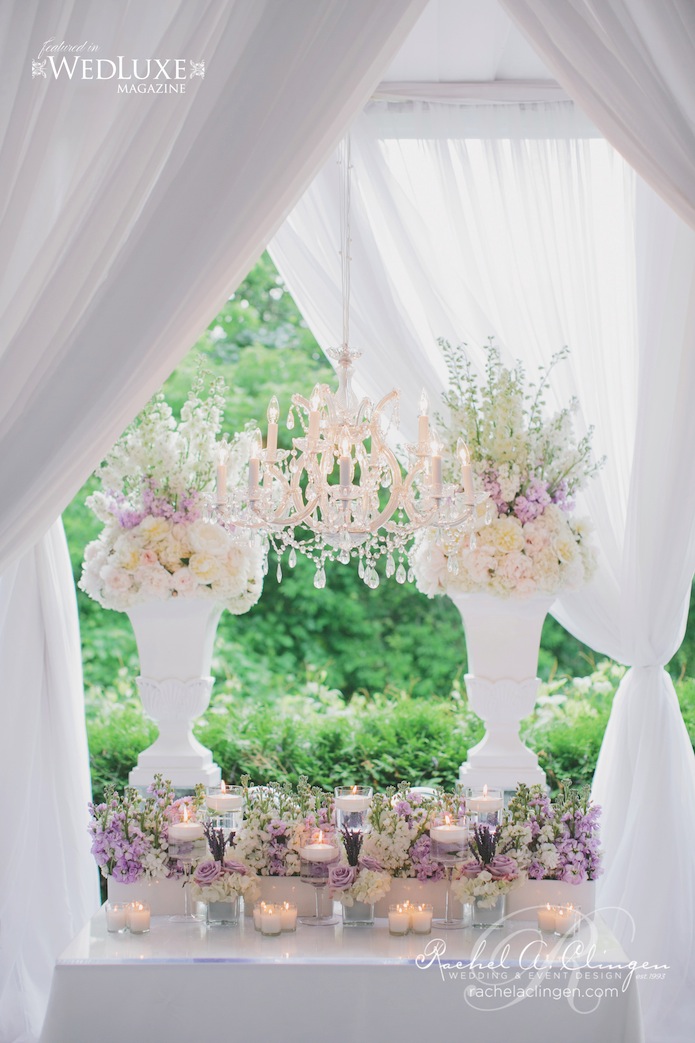 Rachel's floral team created this lovely hedge of stock, roses and of course lavender for the head table. The lucite table top added a crisp feel to the look.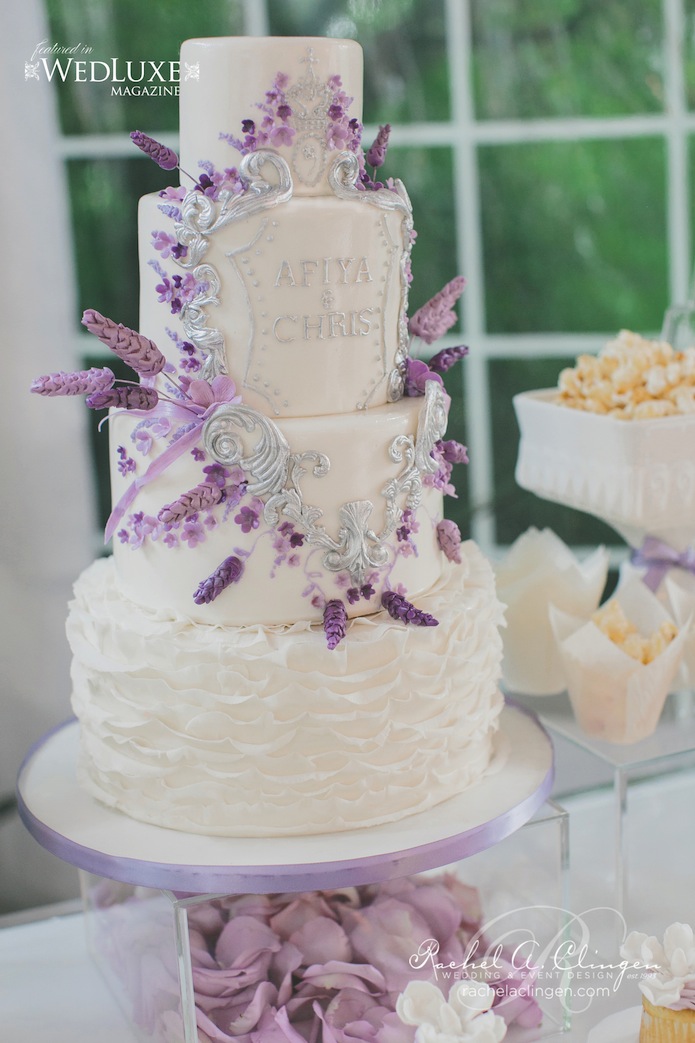 Gorgeous custom cakes and sweets by Truffle were incorporated into the design. Detailed with lavender accents, and coordinating cookies that included the couples monogram created a spectacular and yummy display.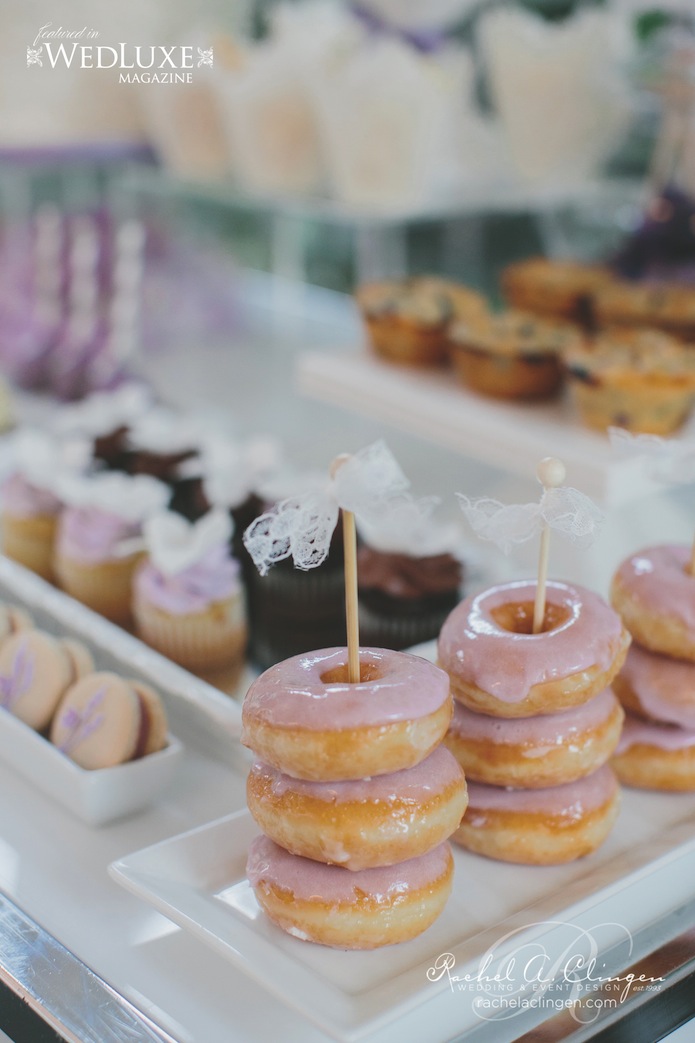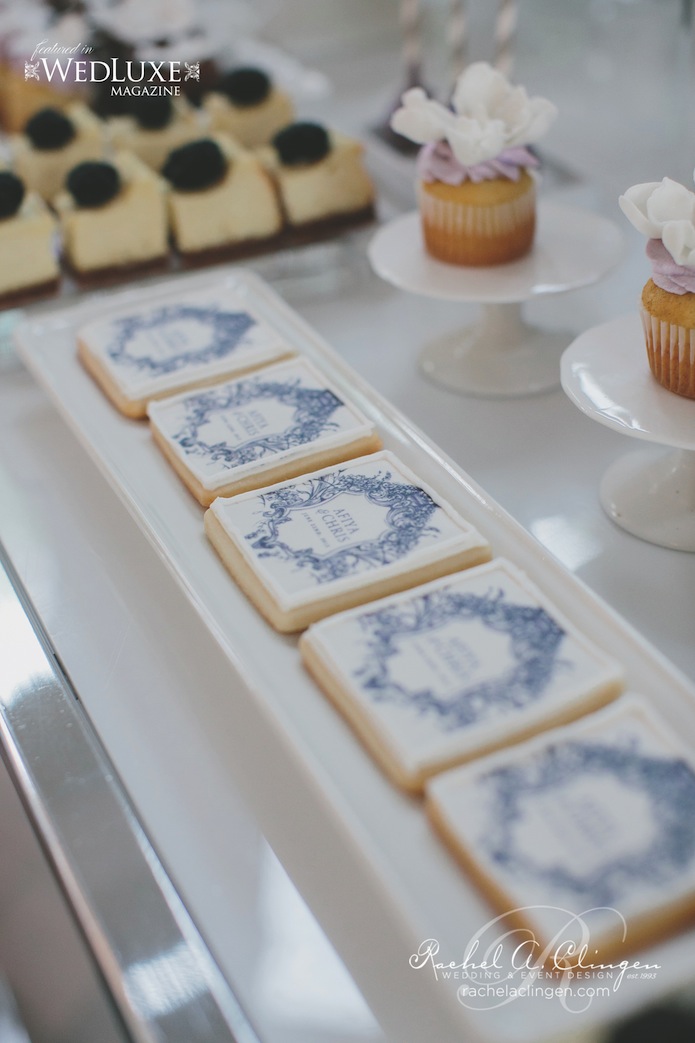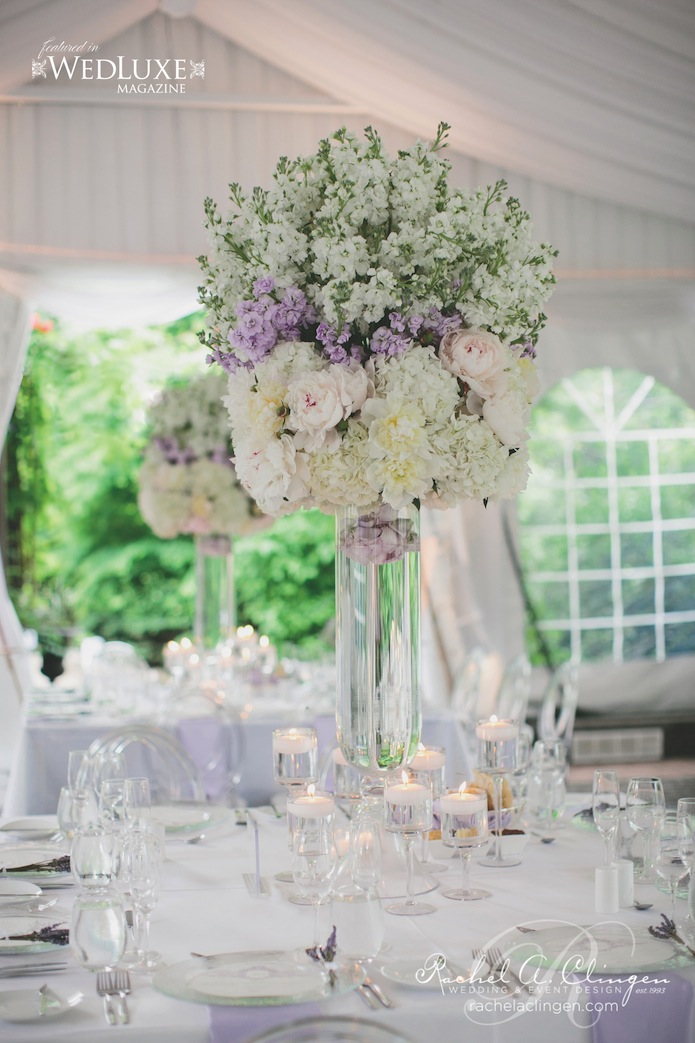 Guests swooned as they entered the tent. What is decor with out a beautiful centrepiece?These impressive centrepieces were abundant with flowers and included over 100 stems of pretty stock in each piece. Along with the stock, Rachel A. Clingen used combinations of white hydrangeas and peonies which graced the top of a tall glass vase.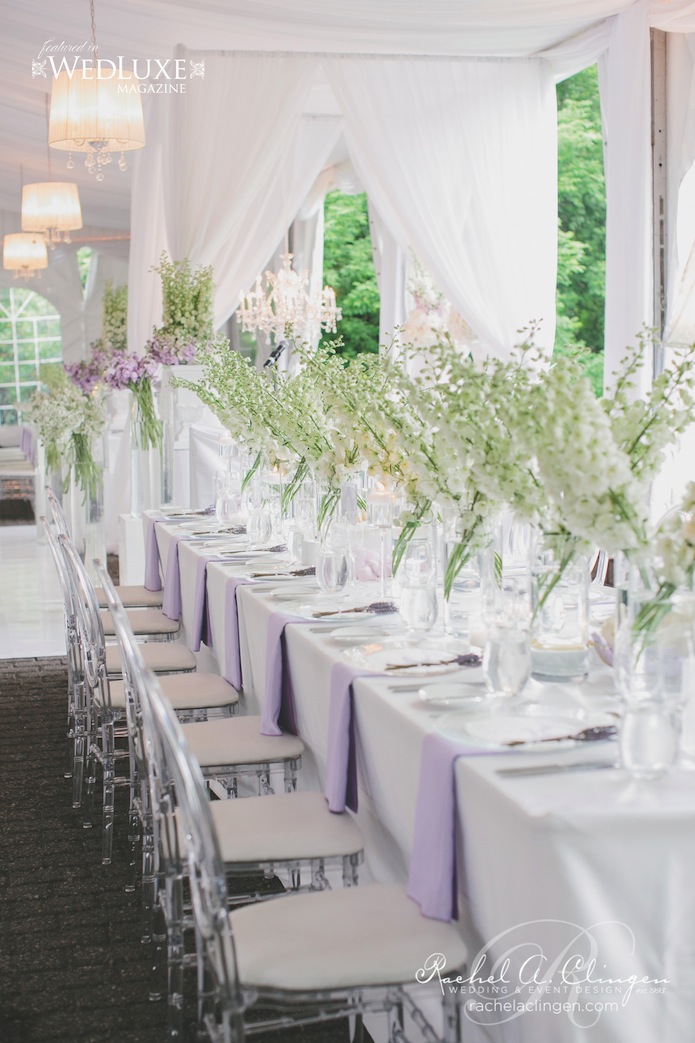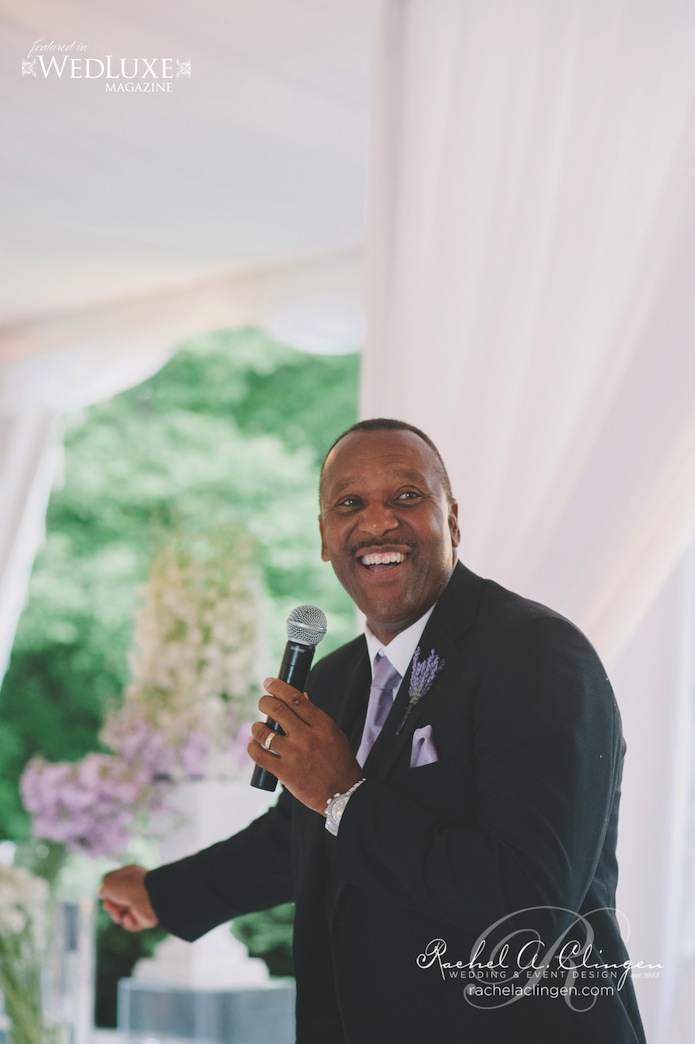 Base ball legend Joe Carter entertained guests with his heart warming speech and his friendly smile. He is known also for his charitable spirit with his annual Joe Carter Classic golf Tournament in support of Children's Aid Foundation. I had the sweet pleasure of meeting Joe, and not going to lie, was flattered when he and his lovely wife, complimented us on our decor and flowers when they said, "this is one of the most beautiful weddings we have attended!" (blush)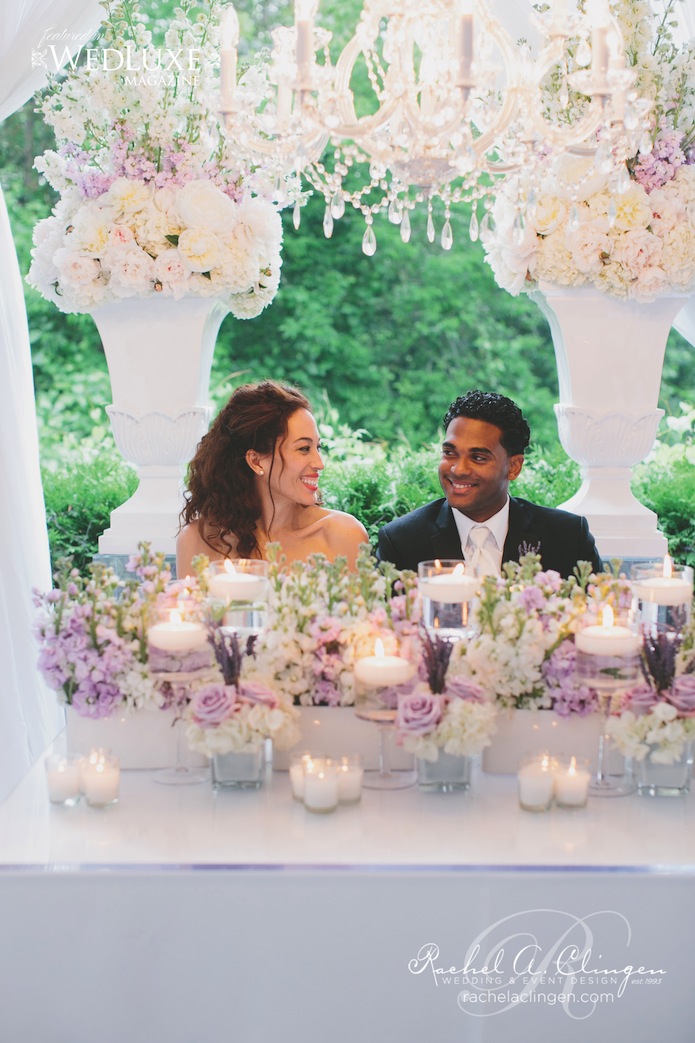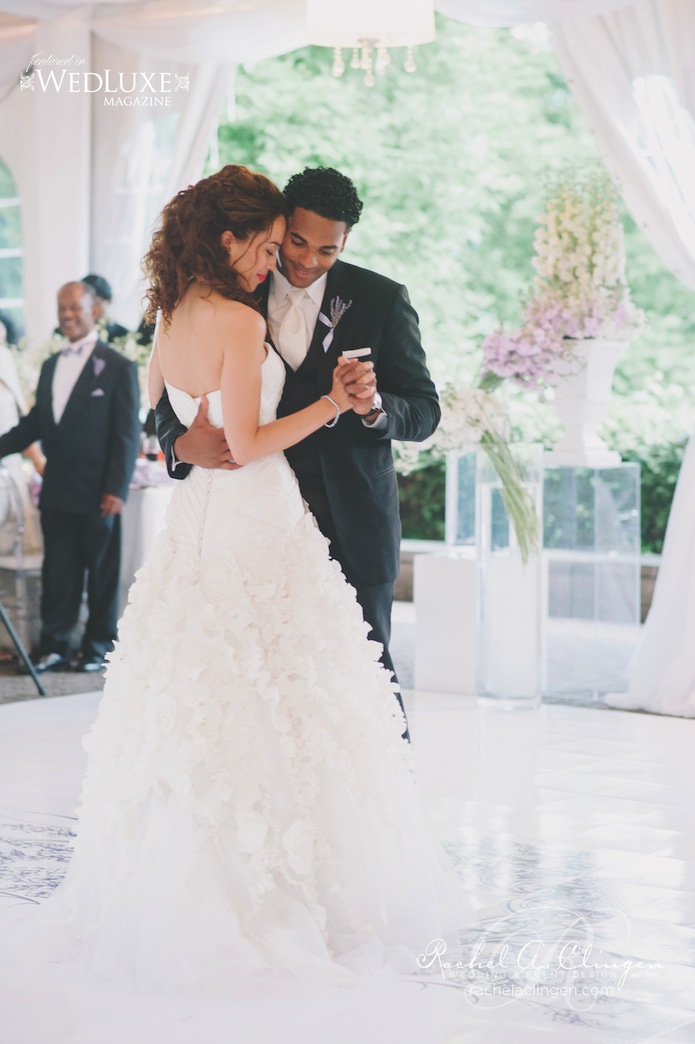 Venue – Miller Lash House Wedding Planner – Laura & Co. Photography – Mango Studios
Stationary – Palettera Catering – 10tation Dance Floor – Dance Floor Decor Cakes and Sweet Table – Truffle Tent liner and draping – Eventure Flowers and Decor – Rachel A. Clingen Wedding & Event Design