Something wonderful happened at the Arcadian Loft in Toronto on a brisk December Evening. Two highly notable wedding planners, Cindy Johnson of Platinum Events and Laura Antendito of Laura & Co joined forces to host an amazing gala dinner to raise money for the people of the Philippines affected by Haiyan Typhoon. The event was heavily supported and attended by many in the Toronto event and wedding industry including the amazing food by Oliver & Bonacini. I am convinced that compassion and generousity break down barriers and the spirit of camaraderie was evident even between those within the same profession. For example three Toronto floral designers, collaborated together and shared their talents to create a beautiful atmosphere with stunning flowers and centrepieces, each with its own artistic impression inspired by the Philippines. We had the pleasure of working alongside two incredible artistic companies, Tamara and Kevin from Fuscia Designs, and Giselle from Nous Design Group. I am inspired and admire both of them so this was a wonderful opportunity! We so enjoyed visiting with Tamara and Kevin over dinner as we shared 'event stories' together.. what a lovely couple! Two photographers Photography By Andreas and Ian Liwana Photography donated their time and talents to the event as well. The view of the Toronto downtown area is amazing at the Arcadian Loft, and as we watched old city hall light up in the colours of the Philippines flag, I couldn't help but notice that warm tingly feeling you get when your heart has been deeply touched.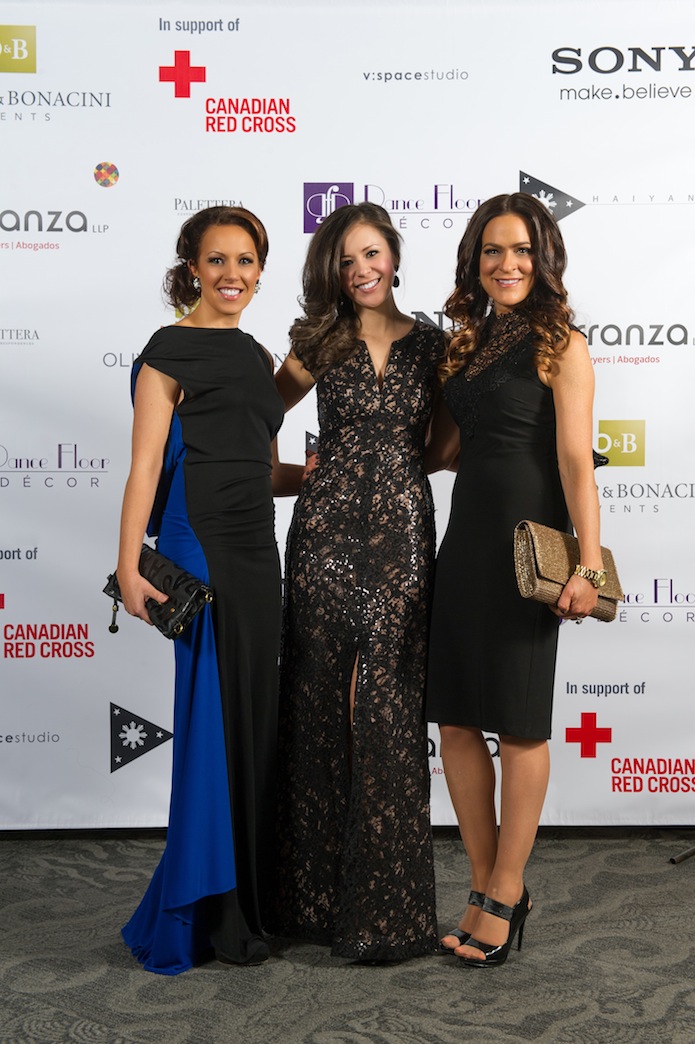 Laura Antendito – Laura & Co. Christina Wong – Truffle, Rachel Clingen – Rachel A. Clingen Wedding & Event Design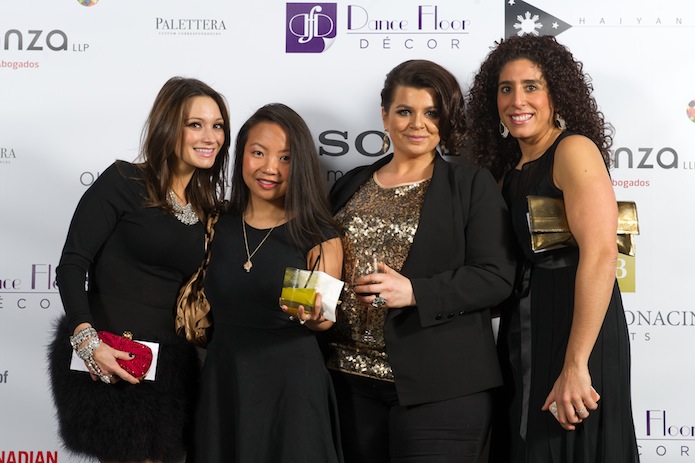 Tara Fava – Tara Fava Jewellery, Deb Lau Yu – Paleterra,  Arabella Trasca – Arabella Trasca Beauty,  Lisa DeRose – DeRose Designs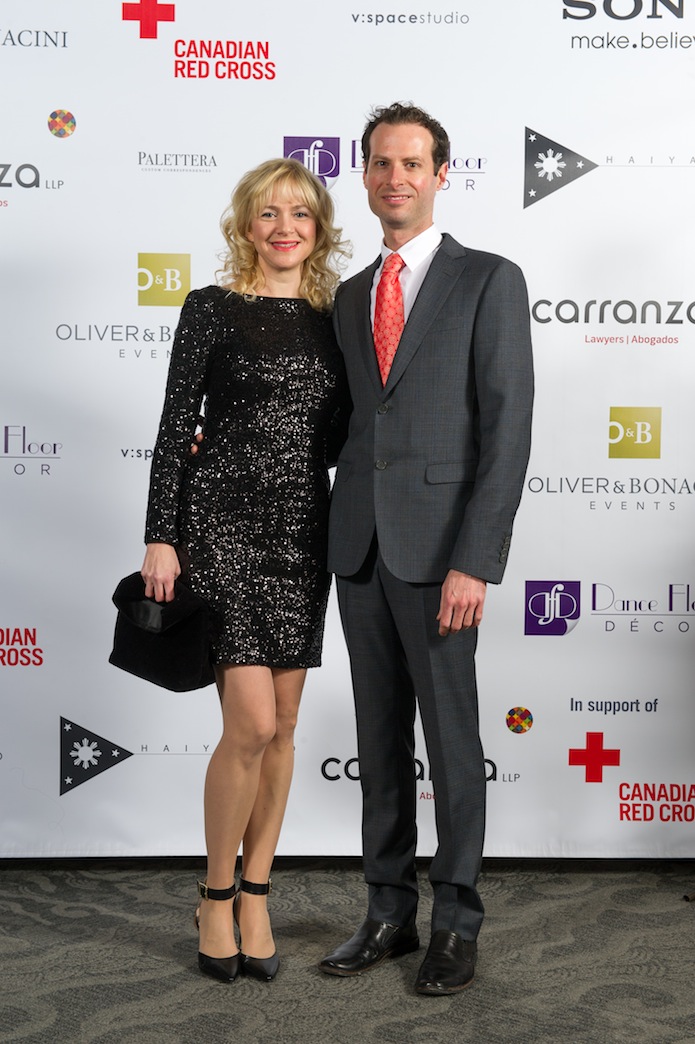 Laura and Philippe – Laura K Invitations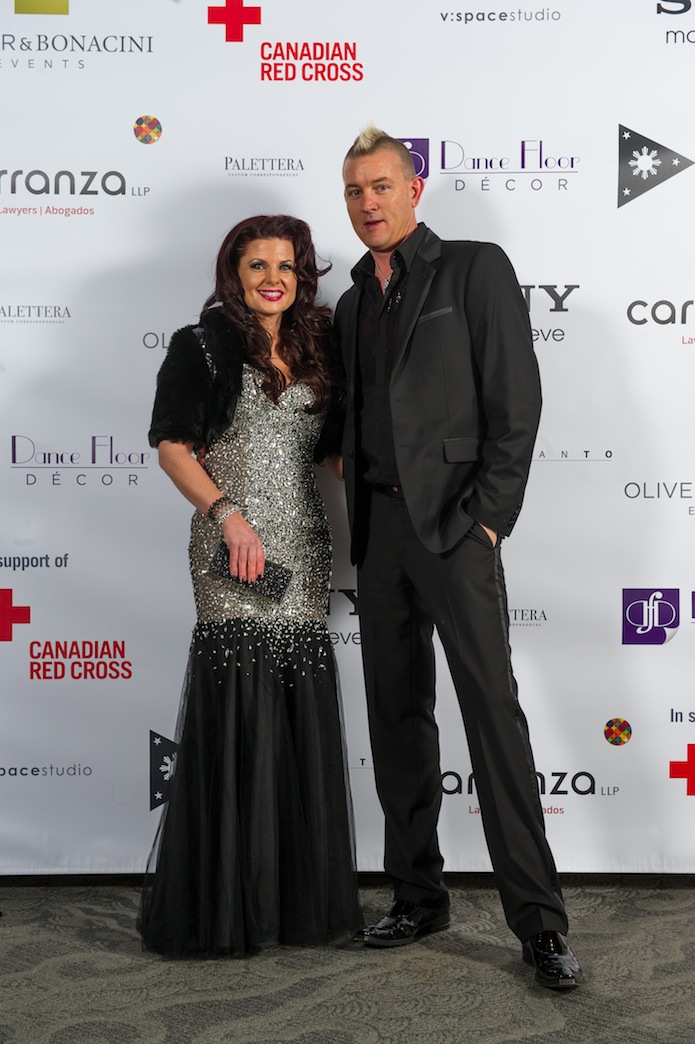 Tamara and Kevin – Fuscia Designs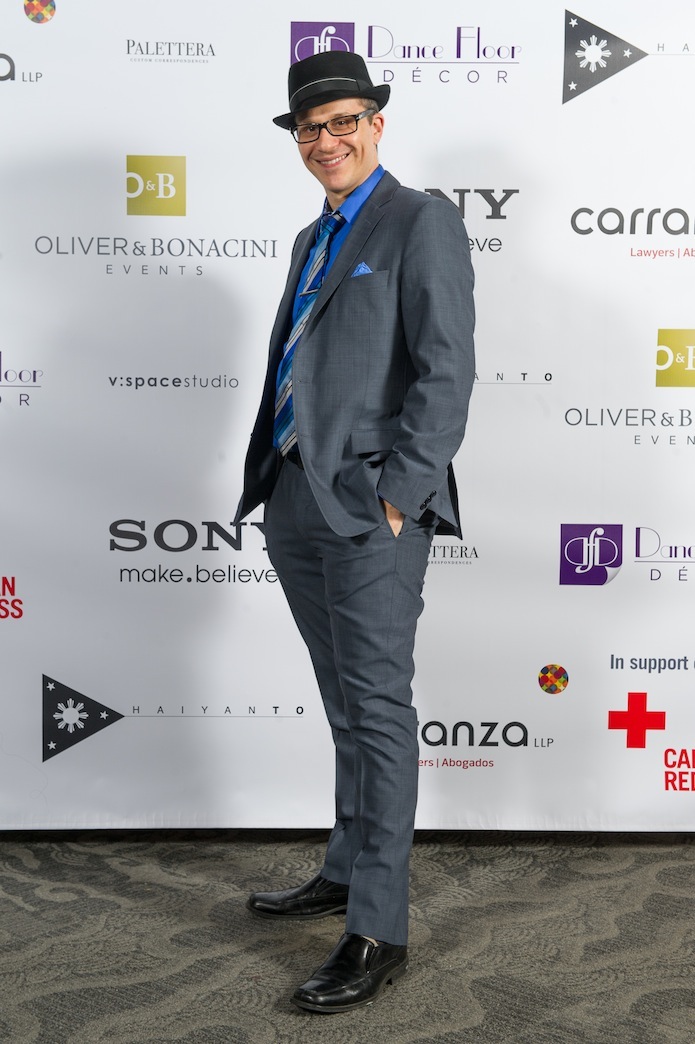 Arthur Kerekes – Fusion Events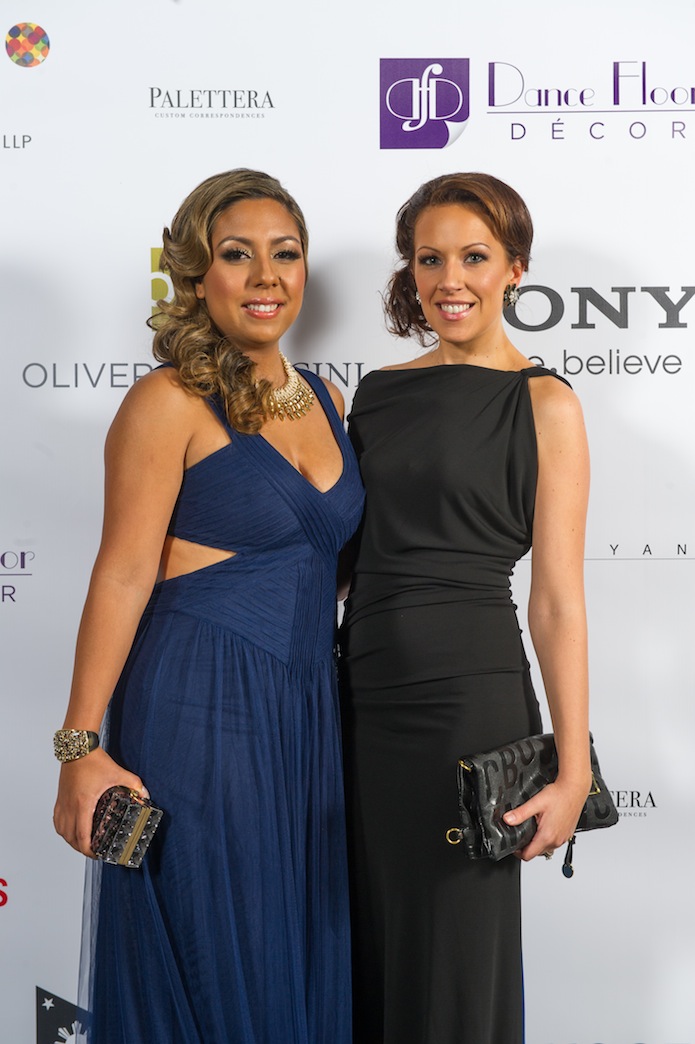 Cindy Johnson –Platinum Events, Laura Antendido – Laura & Co.  'step and repeat' images by www.ianliwanaphotography.com To see the whole gallery click here… http://www.ianliwanagphotography.com/haiyanto.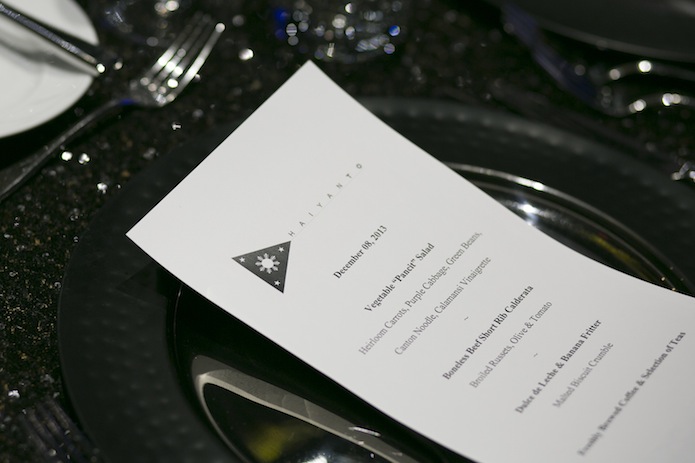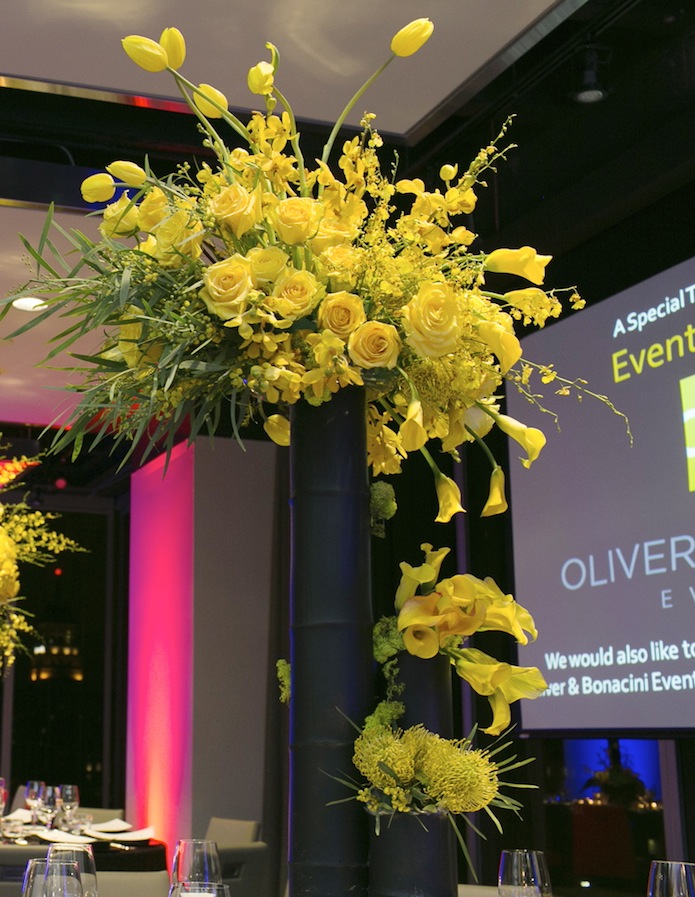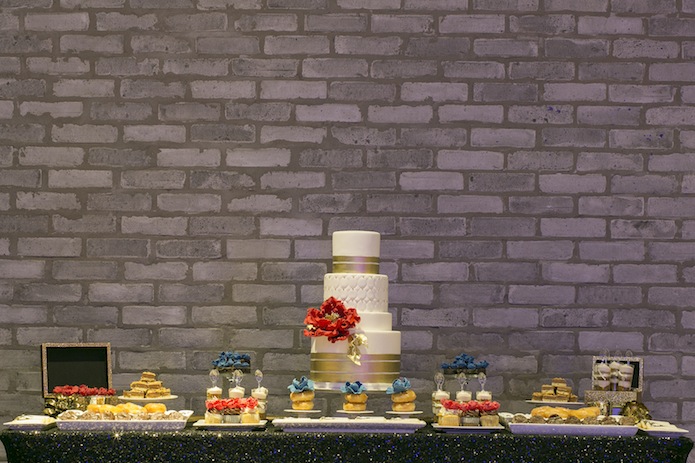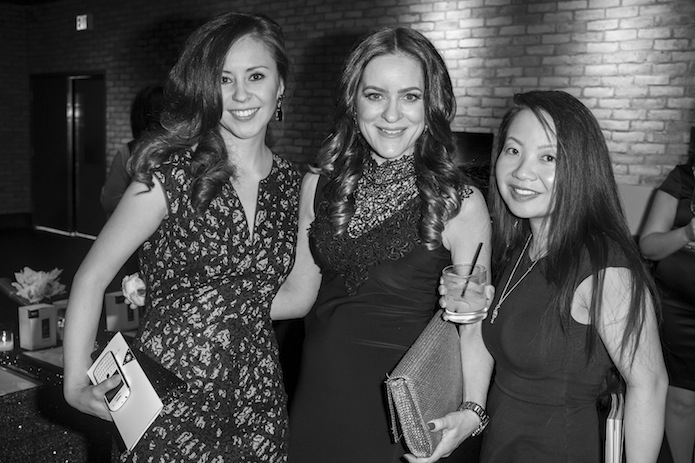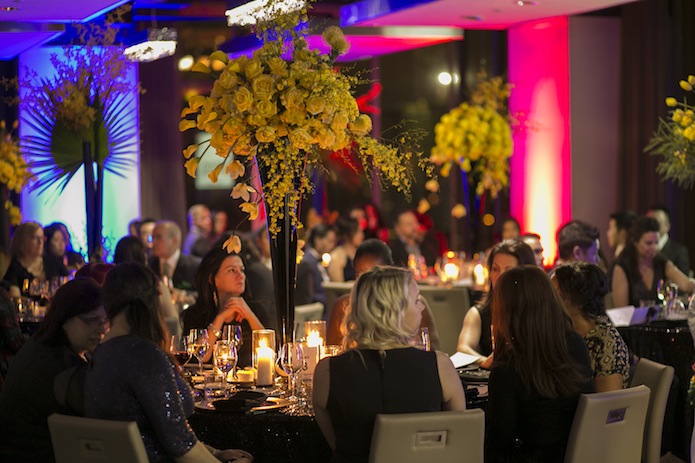 Photography graciously provided by Andreas at www.andreasavdoulos.com