We are so excited to finally share with you our son Caleb and our lovely daughter in law Chelsie's, gorgeous barn wedding featured in the recent issue of Wedluxe Magazine. On a hot August day, our family and friends helped us celebrate their commitment to each other.  Caleb and Chelsie met when they were youngsters, competing against one another in the equestrian sport of barrel racing. It was no surprise then, that Chelsie would want the wedding to reflect their love of horses. When discussing the design of the wedding, Chelsie expressed to me two major components that were important to her.. Firstly, she wanted an elegant affair and not the cliche' western cowboy type wedding some may have expected. Second, Chelsie wanted a colour palette of coral's peachs, with just a hint of tiffany blue. It was a great starting point, and from there we were able to start to design an elegant 'town and county' type of look. Many of our Toronto industry friends stepped up to assist us and were so gracious in helping pull this beautiful day off. Beautiful images by Mango Studios still take our breath away and we are still touched by the the helpfulness and attention from wedding planner Laura from Laura & Co. Events. We can hardly thank her enough for her devotion to this day along with her expertise. Also thank you to our dear friends Marvin and Wendy for allowing us to use their spectacular barn.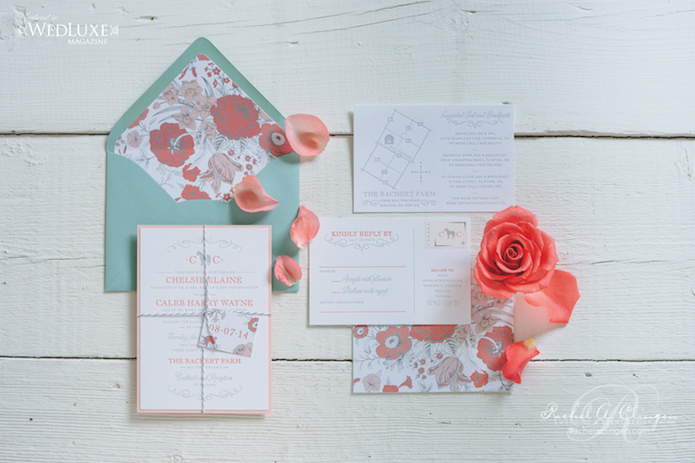 The beautiful stationary set custom made by our talented friends at Paper And Poste were a beautiful collection of embossed invites complete with a custom monogram inspired by Chelsie's family super star Quarter stud Horse 'Okie'.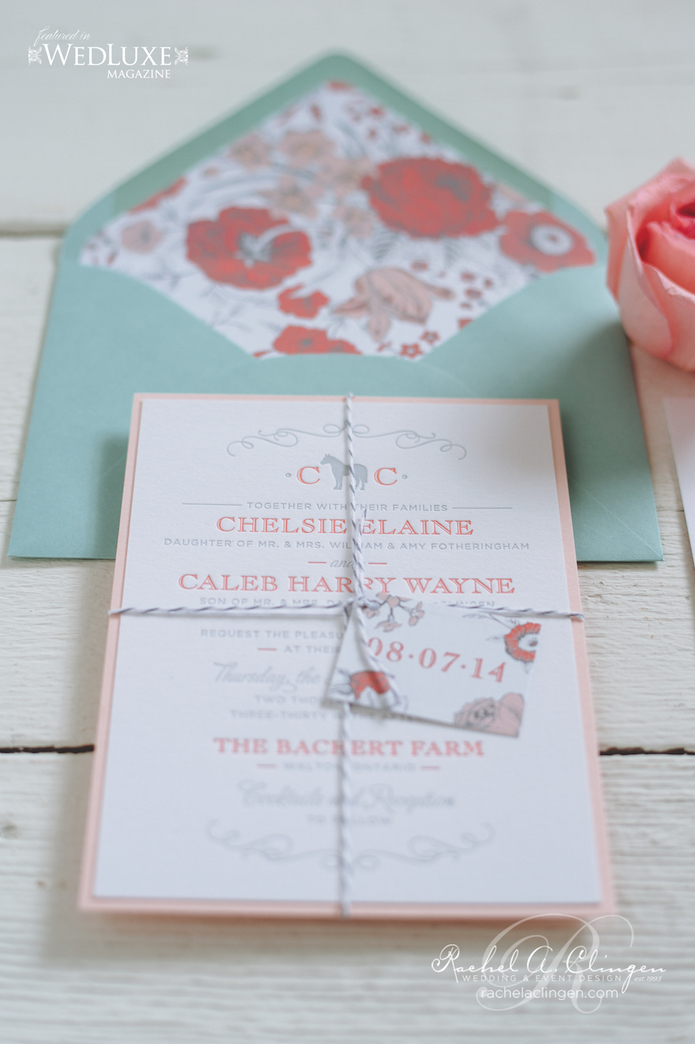 We are very proud of our daughter in law. She truly is as beautiful on the inside as she is on the outside. When we first met Chelsie she was only a young girl and even then it was very obvious to us that Chelsie, had a love for God and that she wanted to honour Him with her life.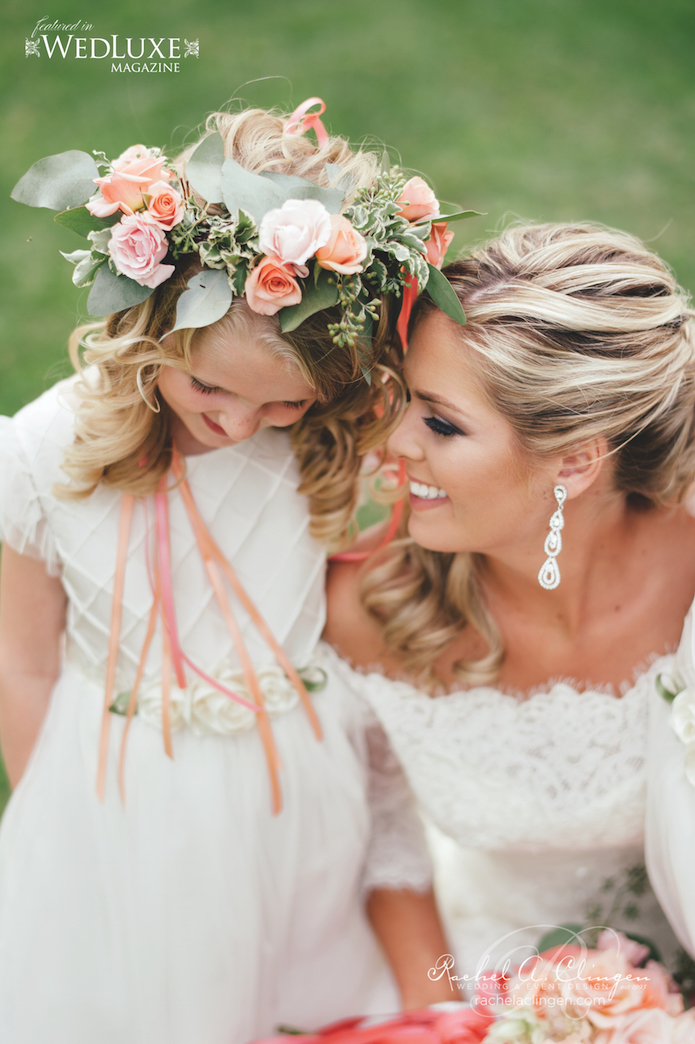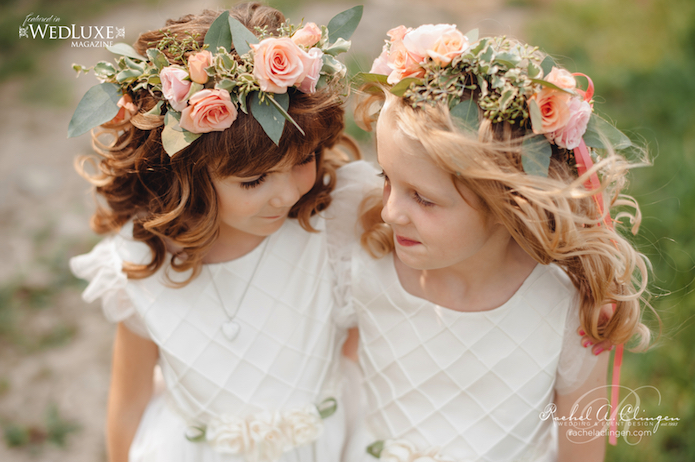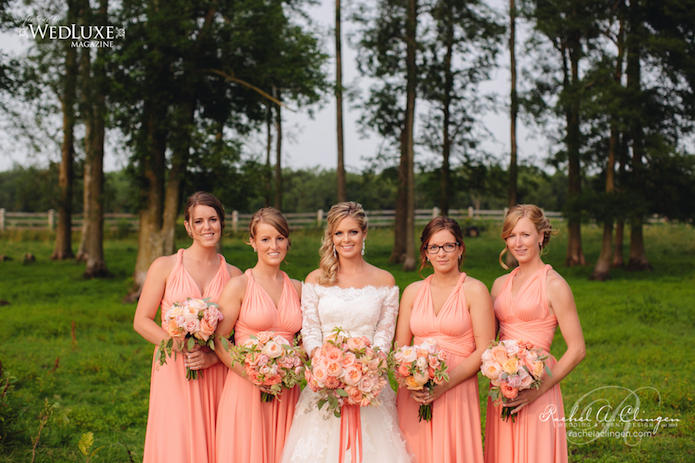 This is Caleb and Sure Dash. (Shadow). He and Caleb are long time friends. He is our champion barrel horse that has won races all over North America. He is has pretty stubborn personality and has taught Caleb many lessons. Like what it means to be defeated and what it means to win. Raising kids is not easy so we are thankful for the blessing of having animals that help develop character. We are proud of Caleb and his passion to train and work with horses but we are more proud, (thankful, is probably a better term) that he has chosen to serve God. He and Chelsie have been a real blessing to our little church and its nice to see them develop and mature in their service for God.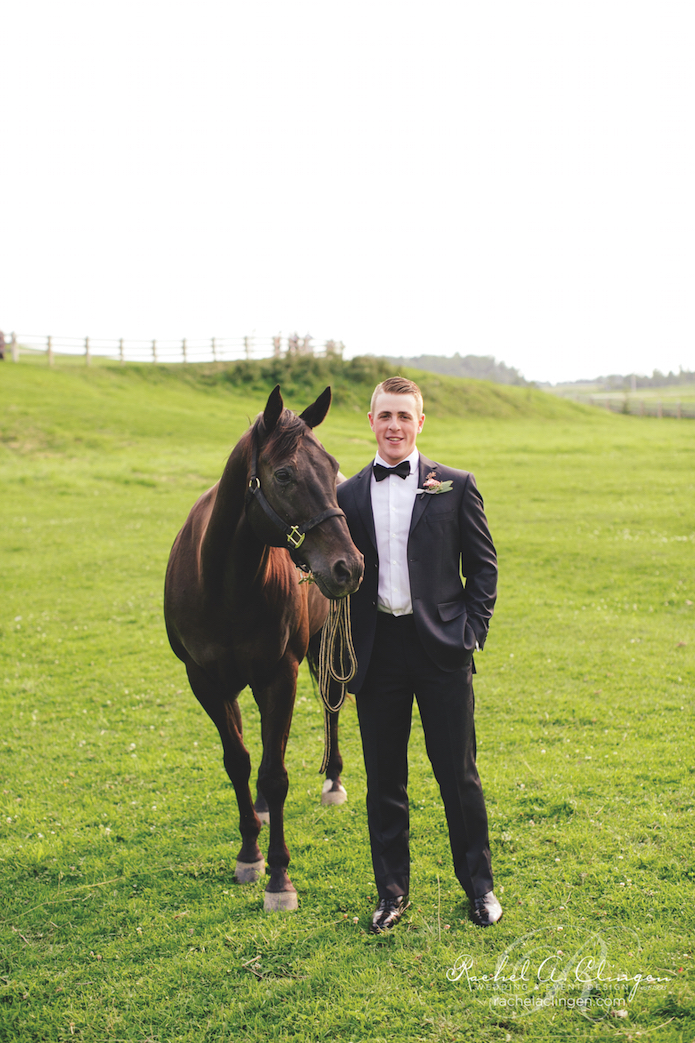 The bridal bouquets were a stunning mix of garden roses, seeded eucalyptus, and leucadendron and of course pretty satin coral ribbon.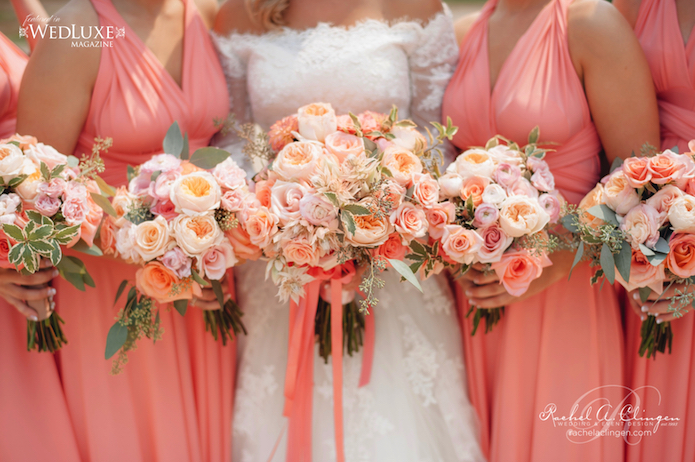 Look at these stunning programs designed by Paper and Poste. They were displayed on a solid bed of roses on top of a old rain barrel. I love the mix of the luxurious flowers with the rustic barrel.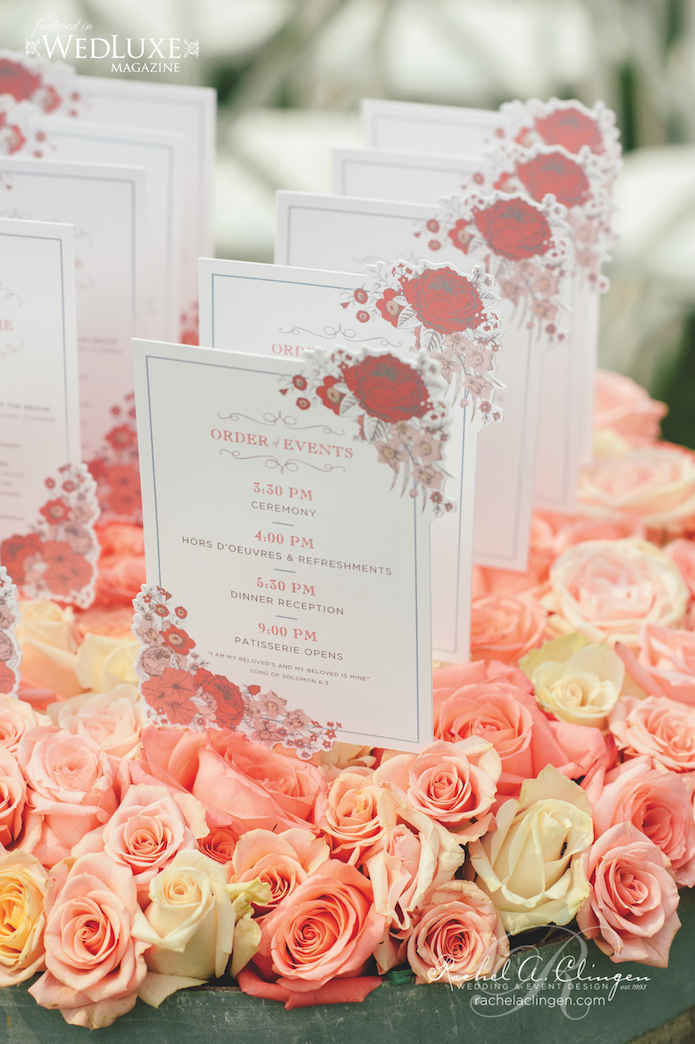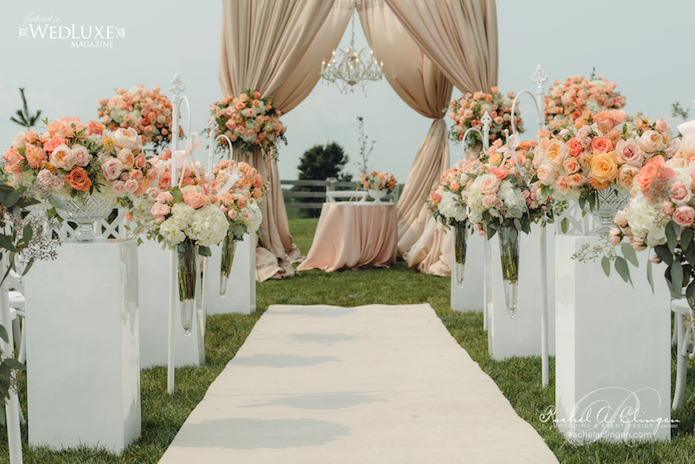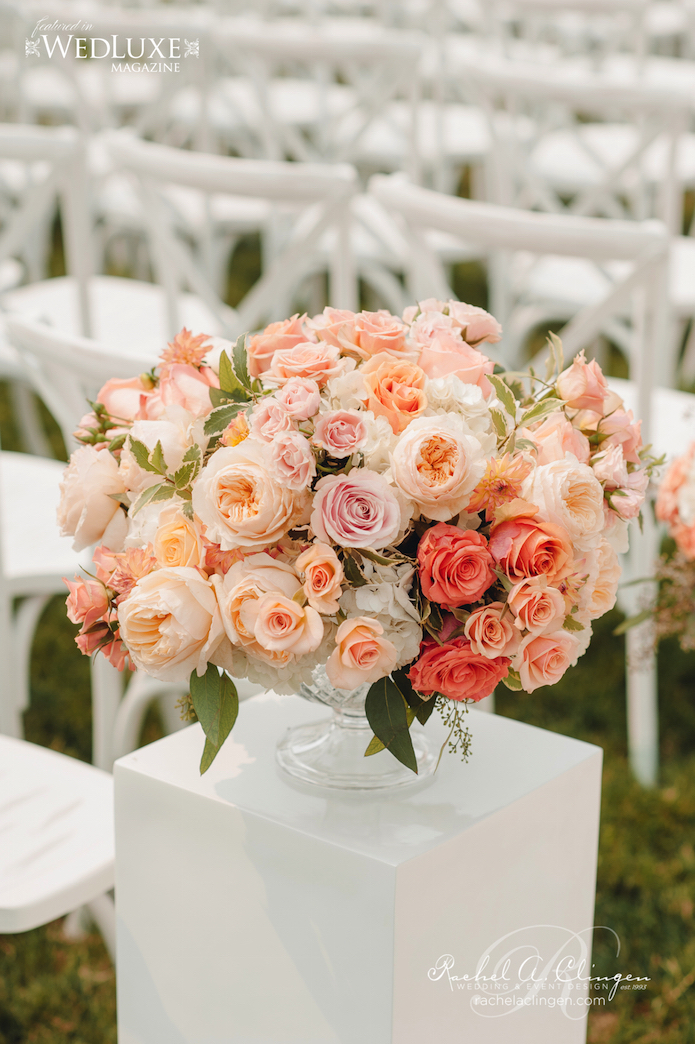 Our custom canopy was made from blush silk fabric and was detailed with a beautiful crystal chandelier.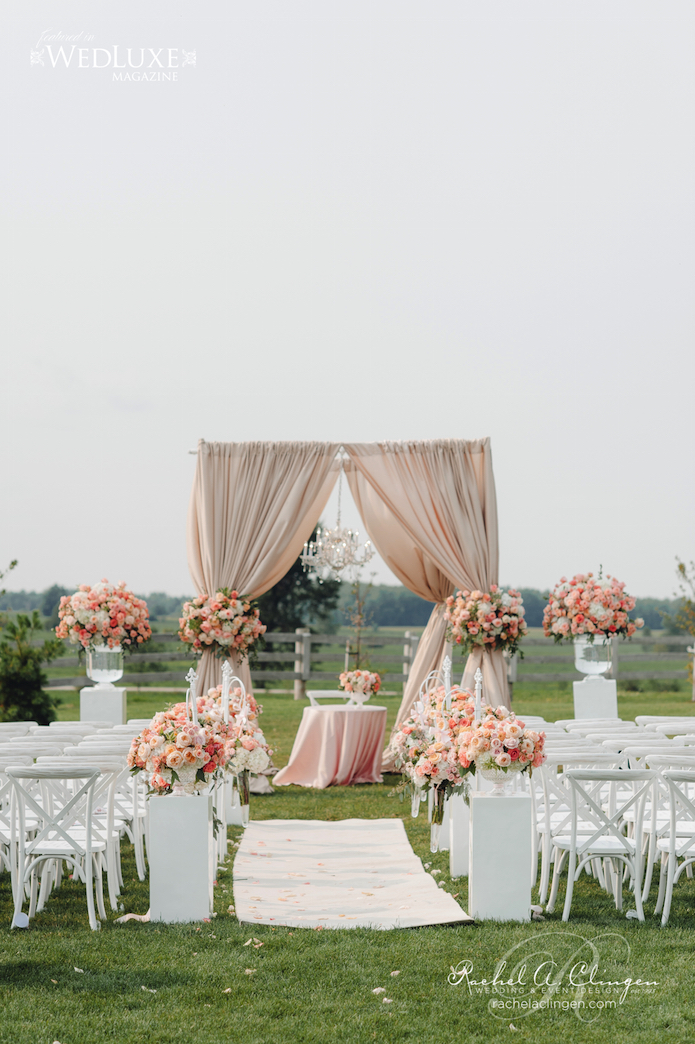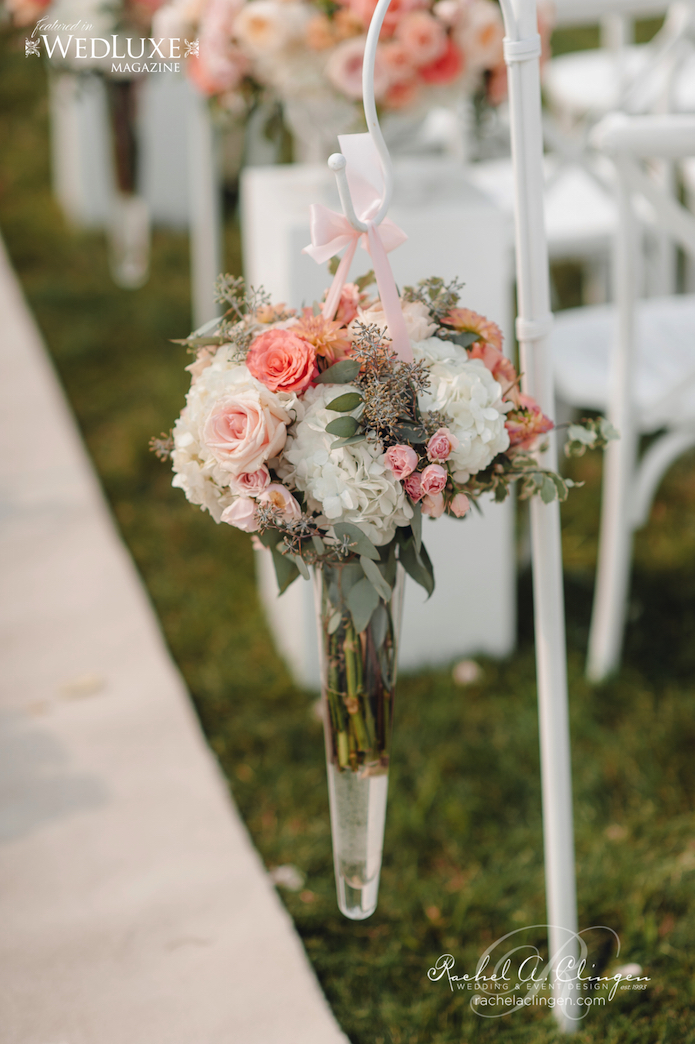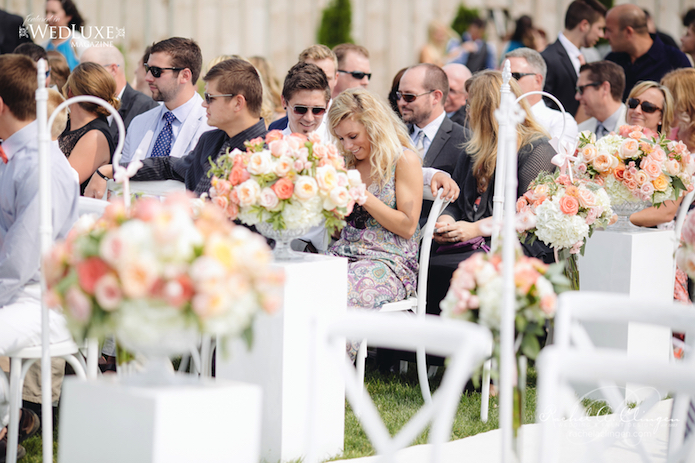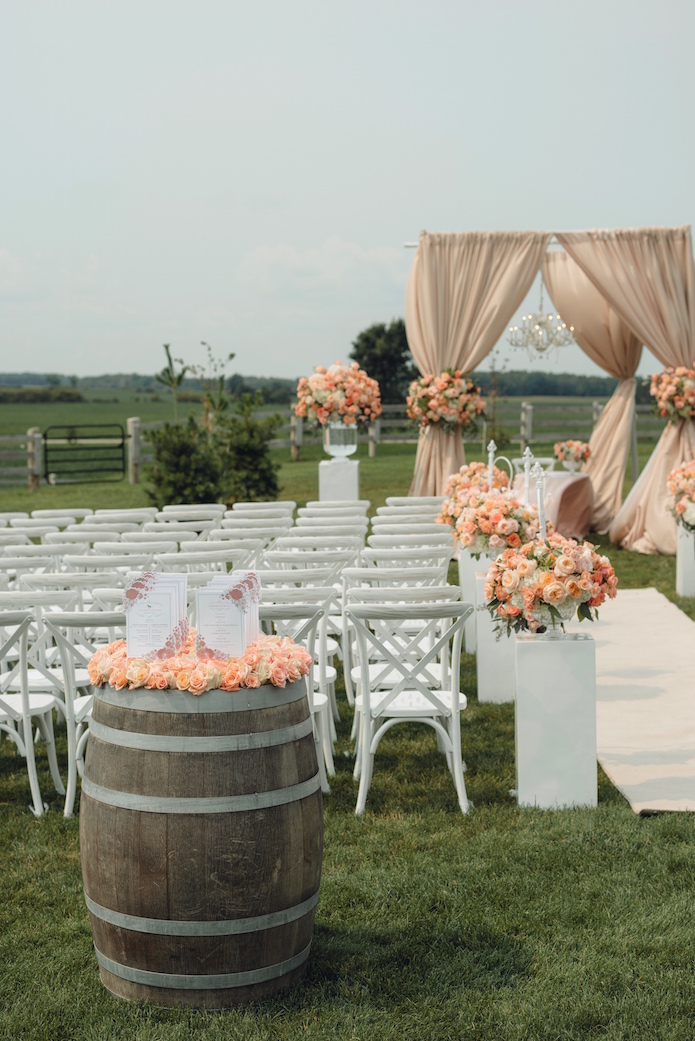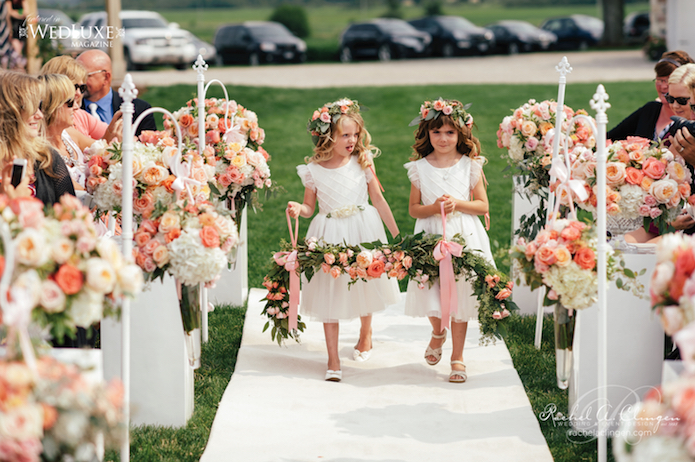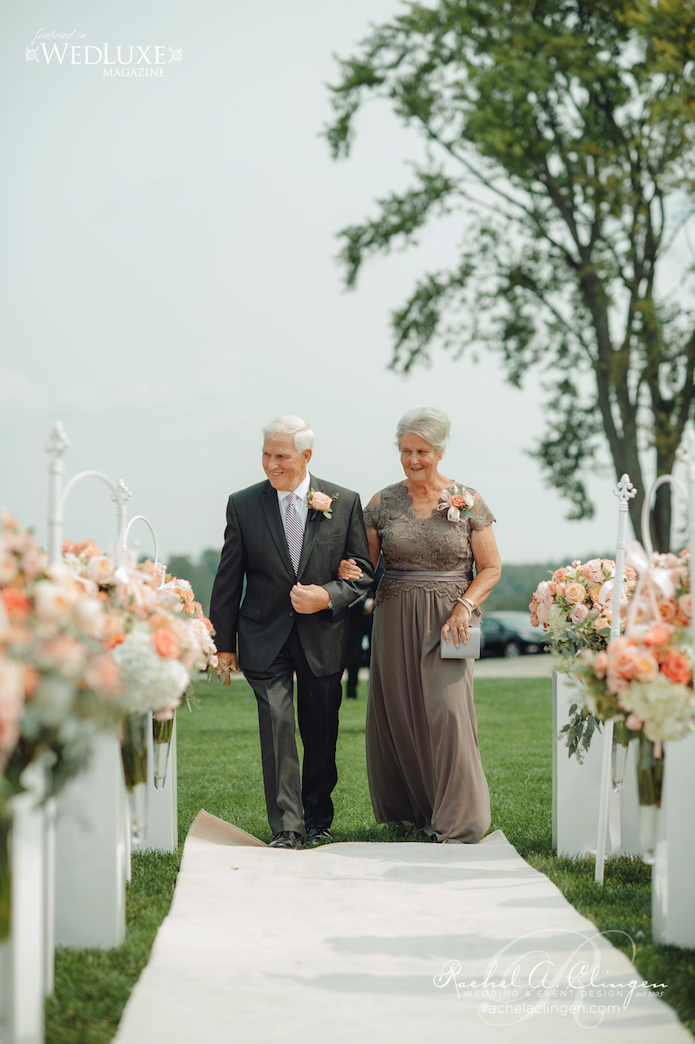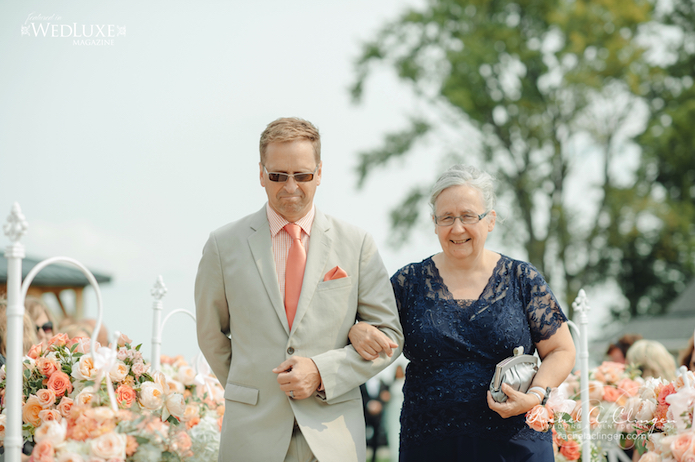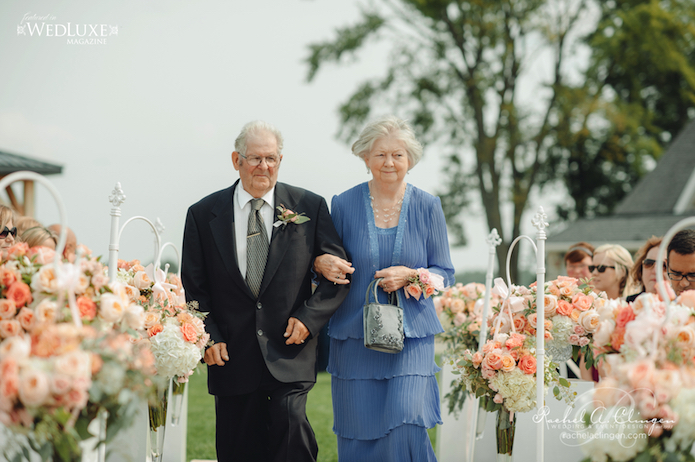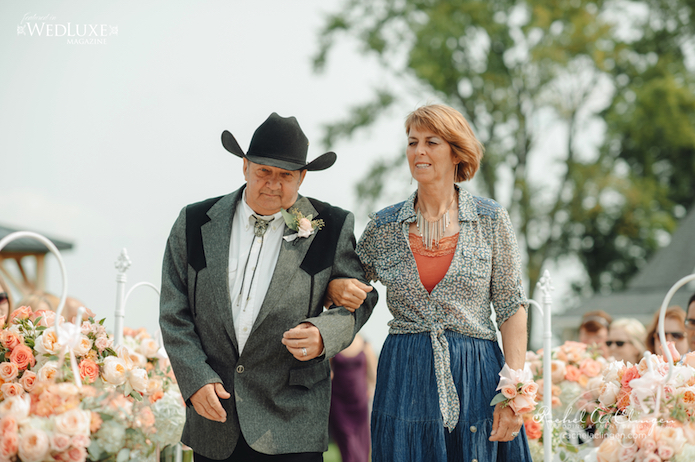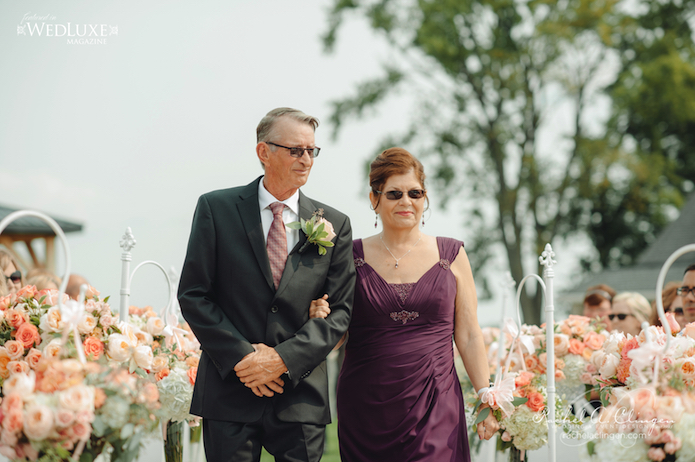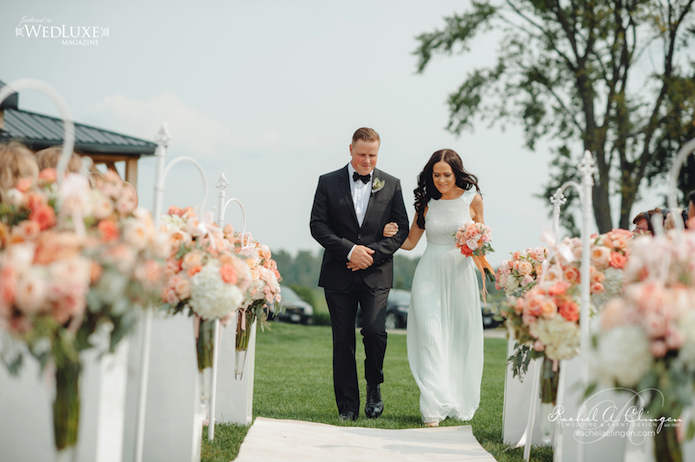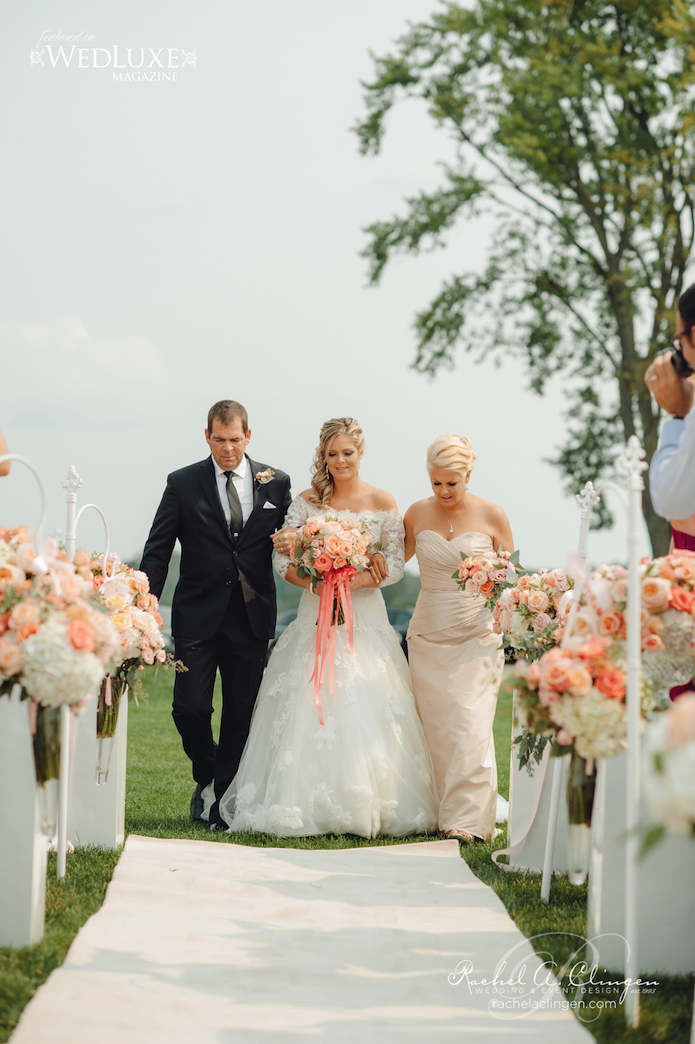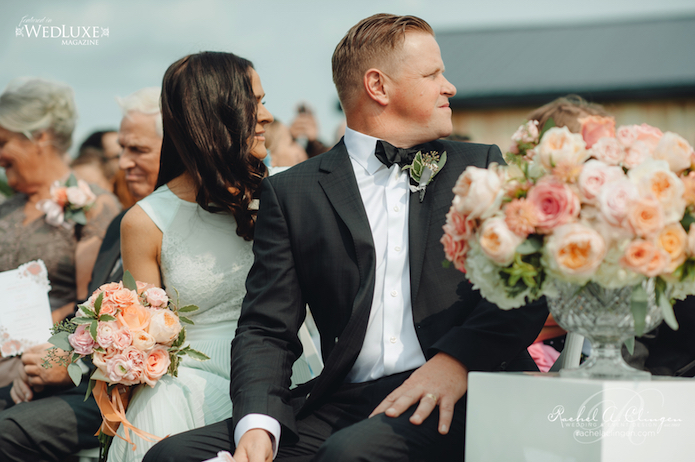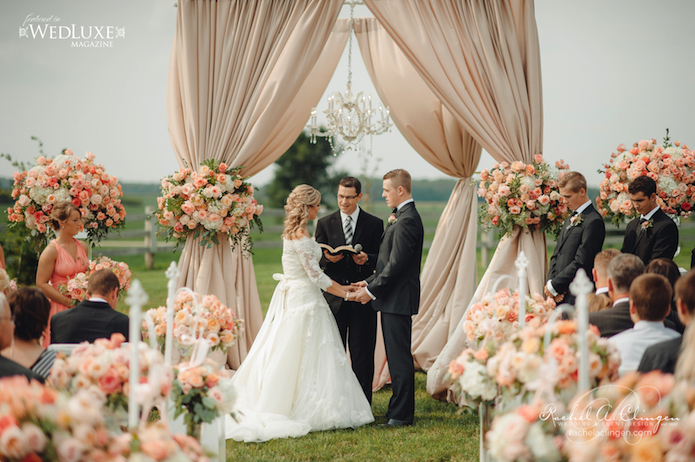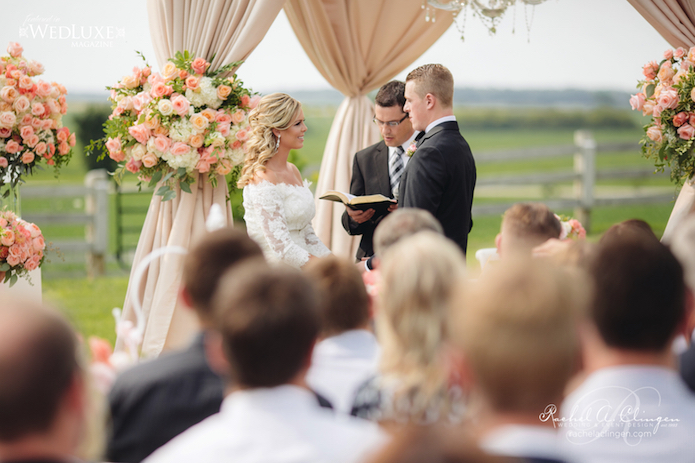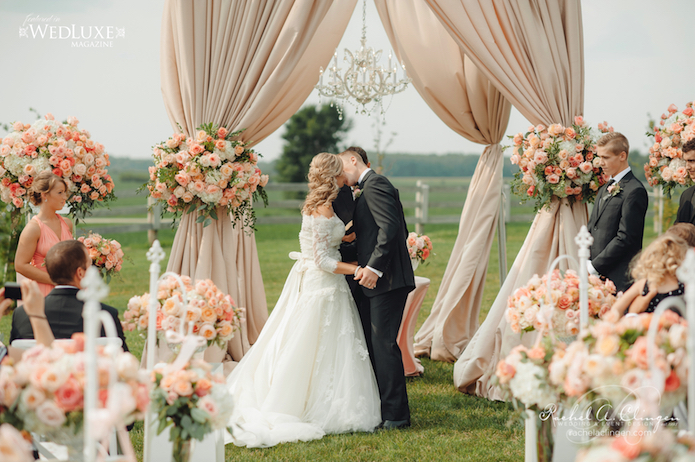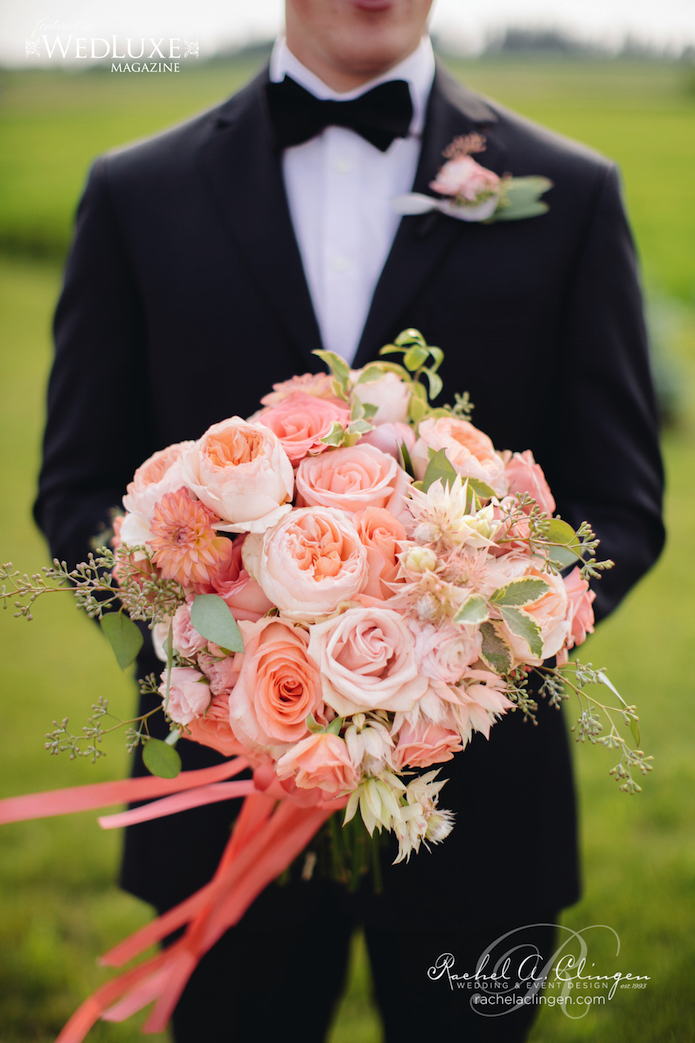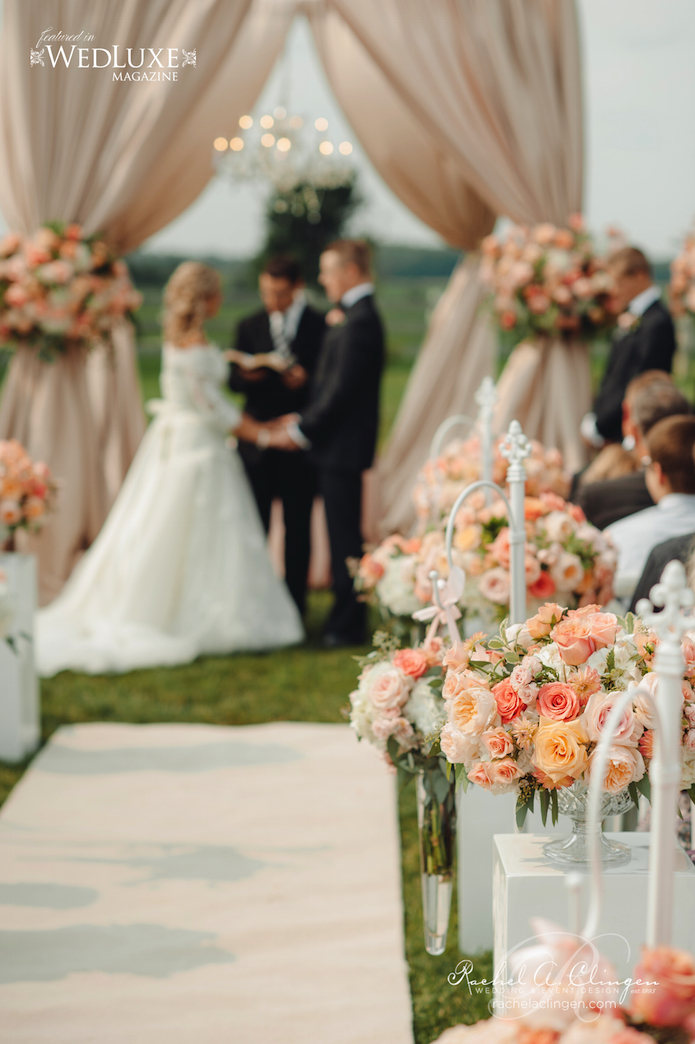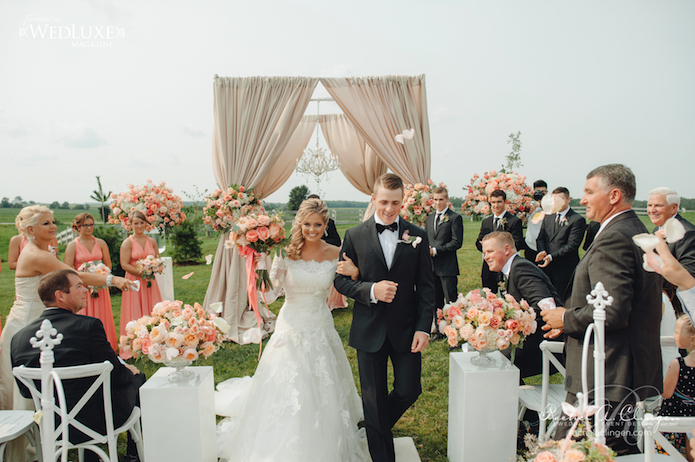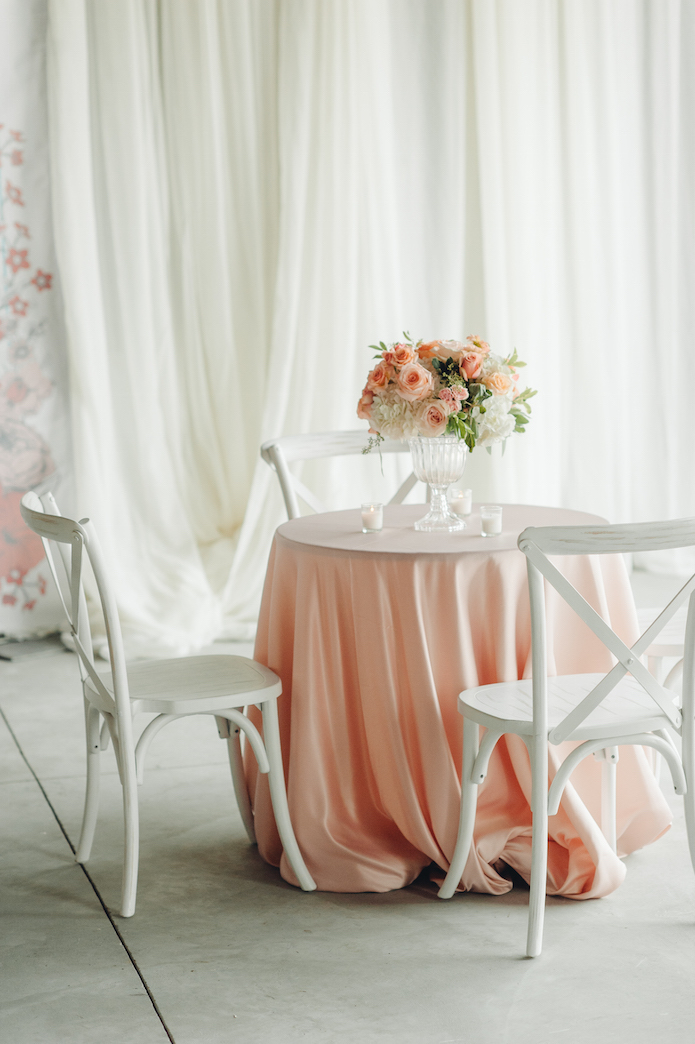 Guests enjoyed passed hors d'oeuvres and refreshments including a popcorn station which included handmade carmel corn by Chelsie's grandma.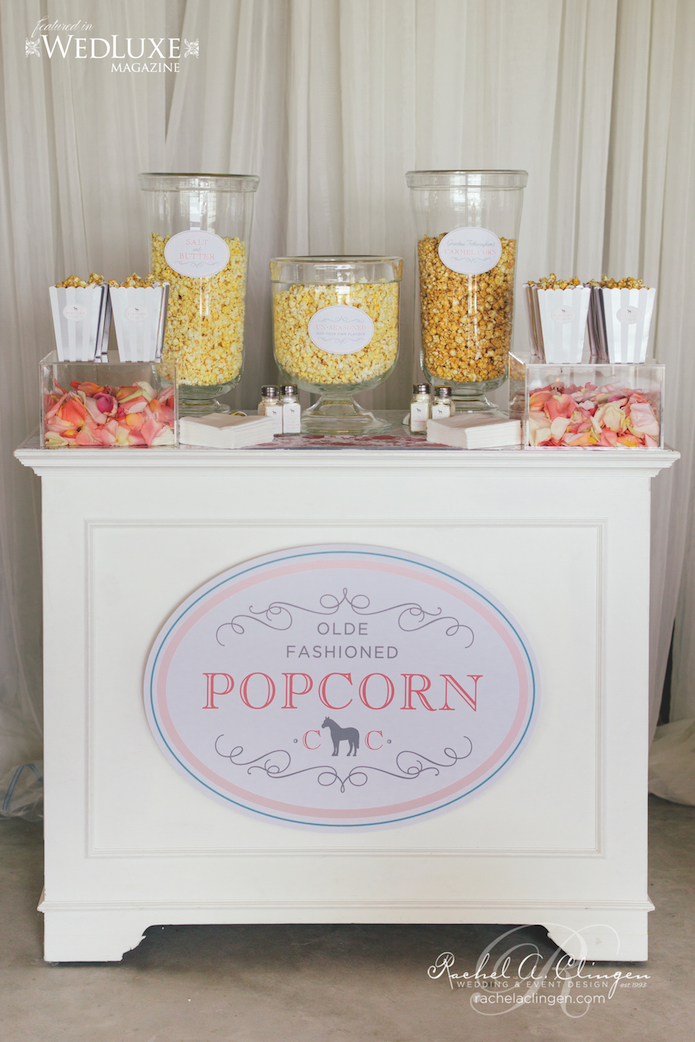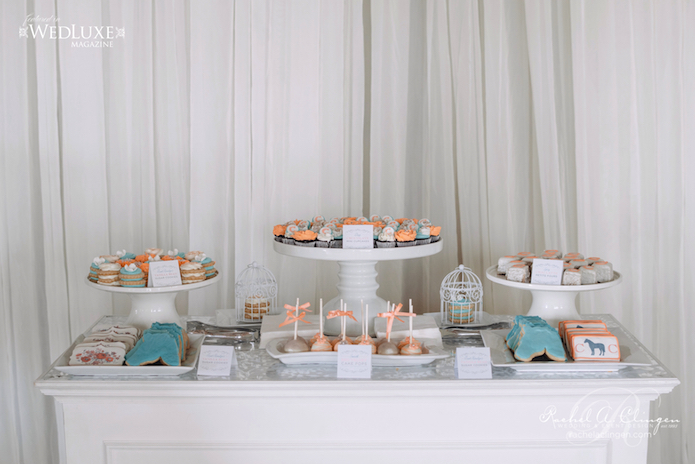 Caleb's Aunt Rosalyn from Kake Studio Bakery custom made all these beautiful sweets for guests to enjoy after the ceremony.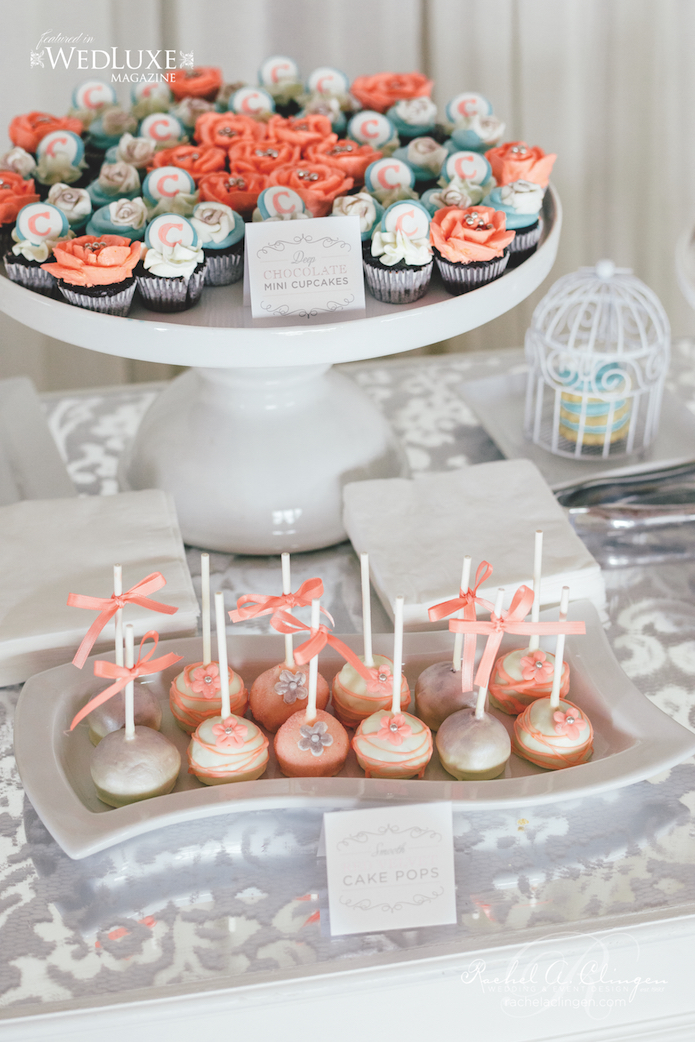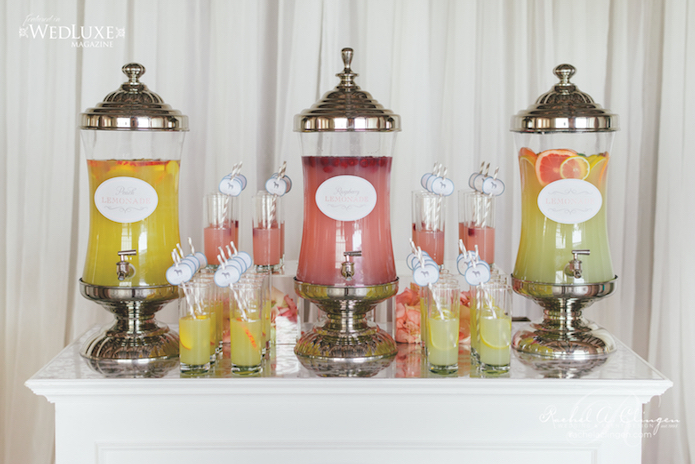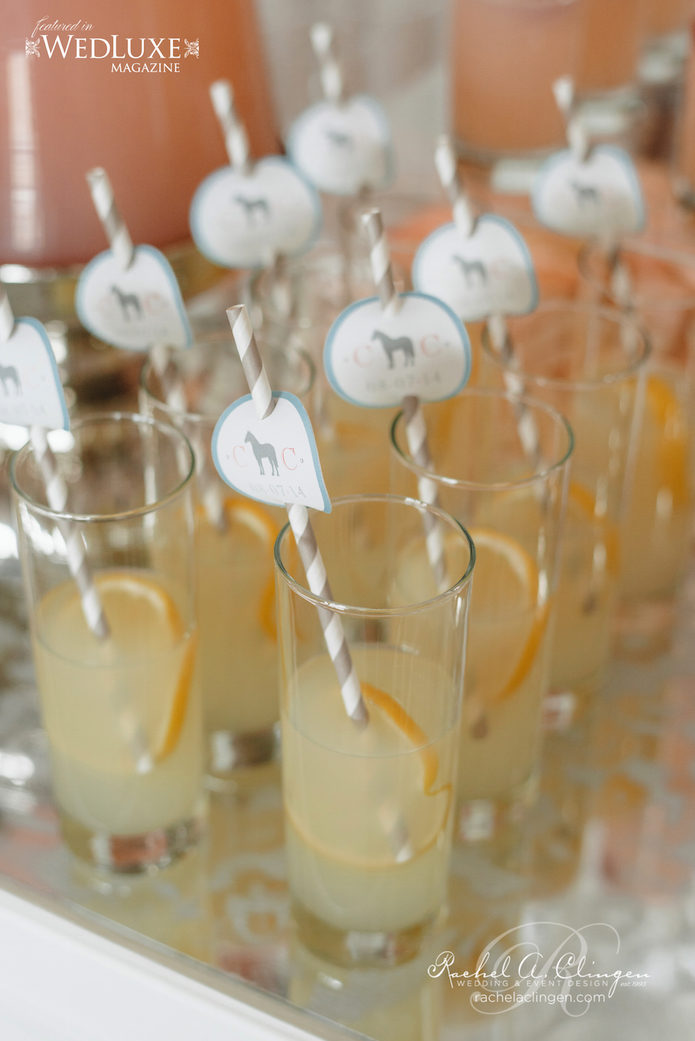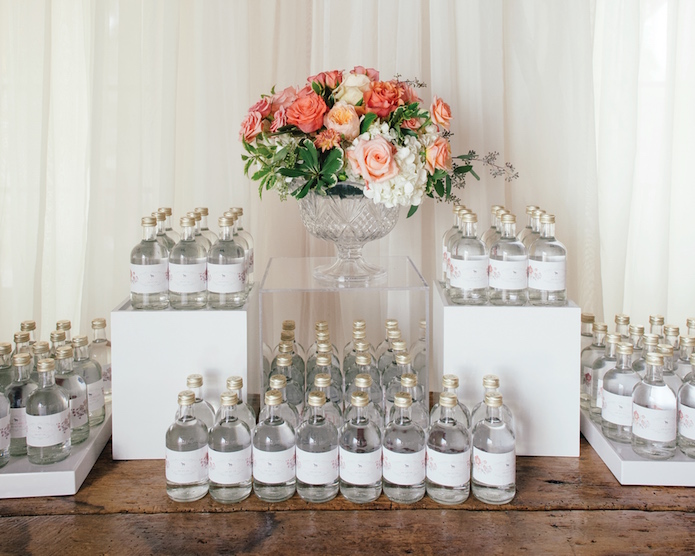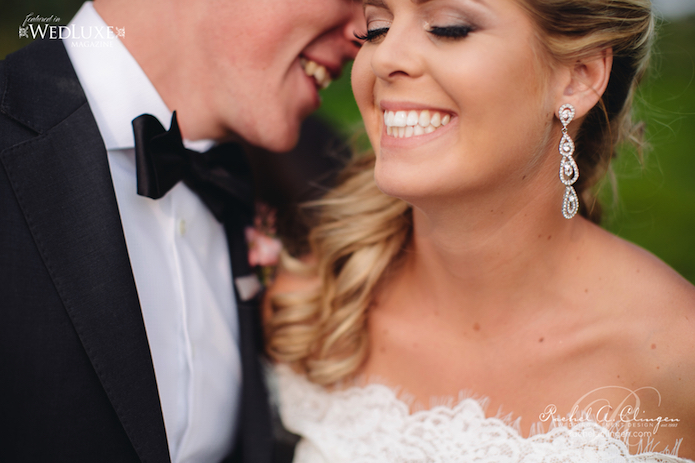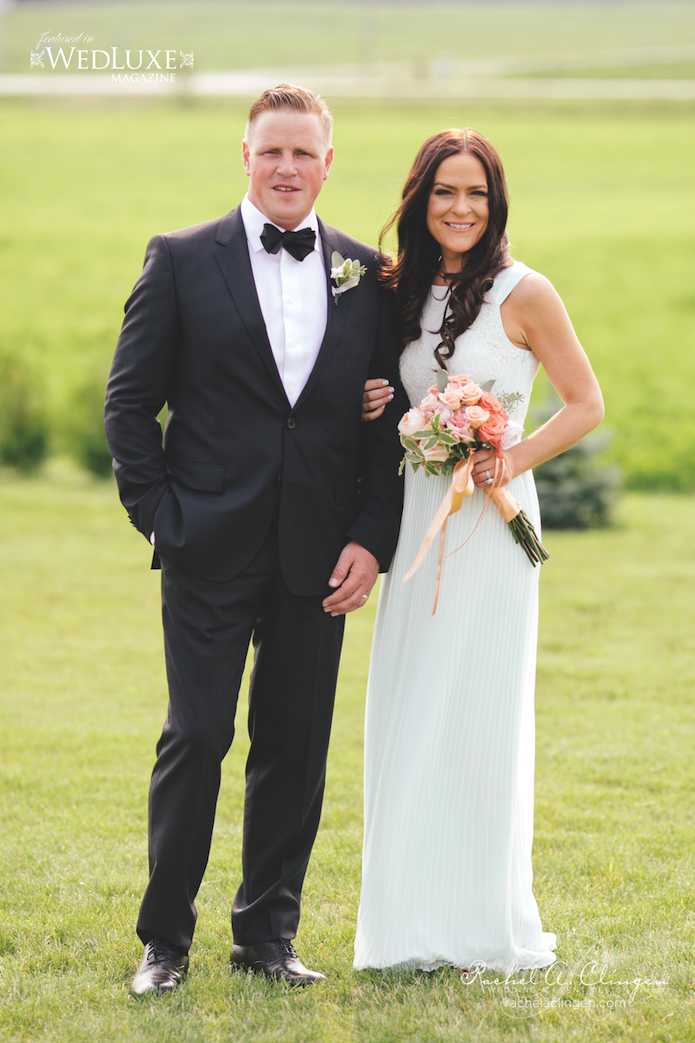 The beautiful couple and Chelsie's family's super star quarter horse stallion 'Okie'.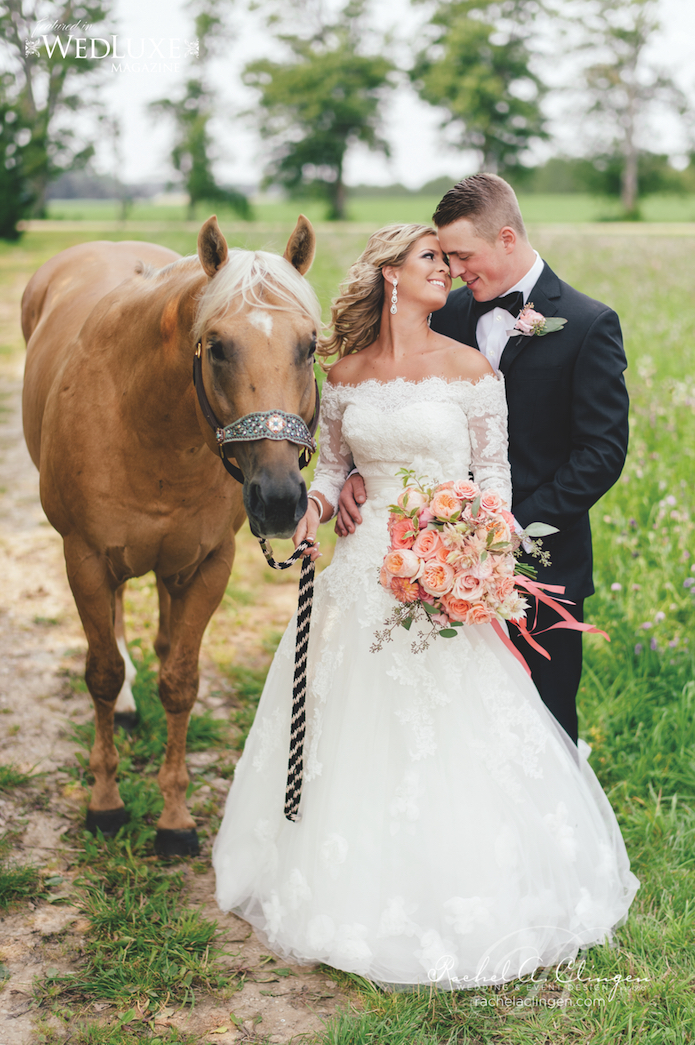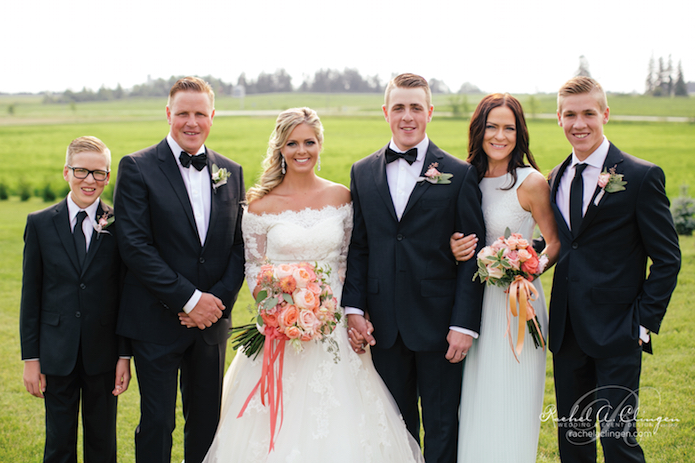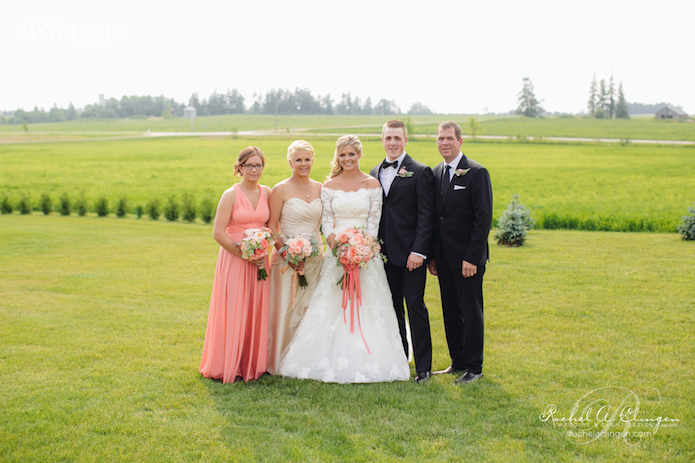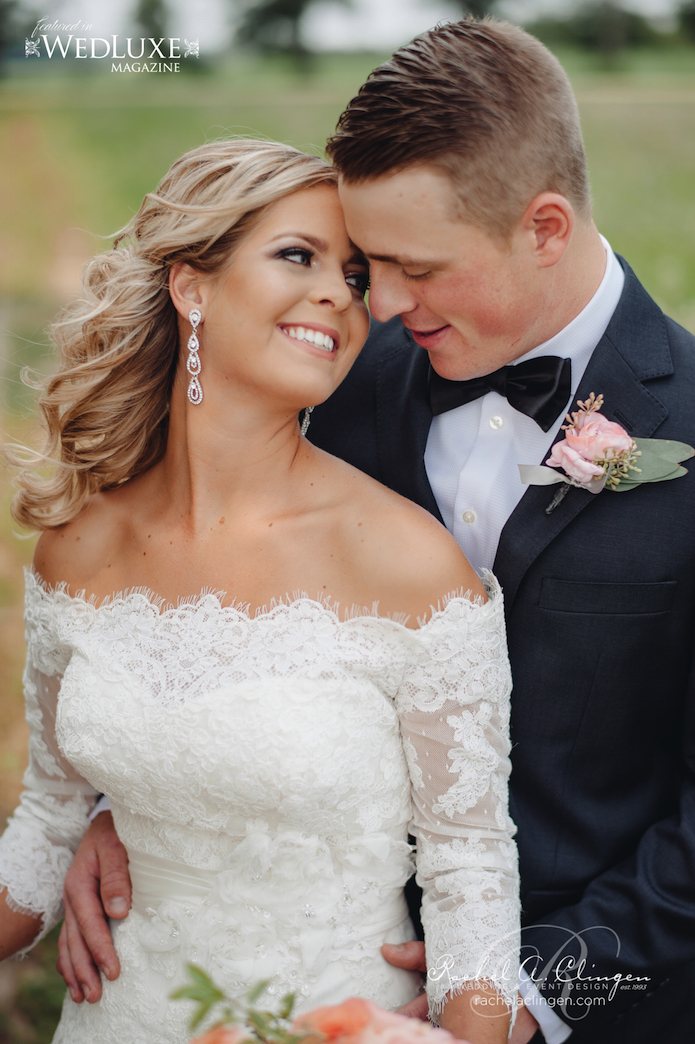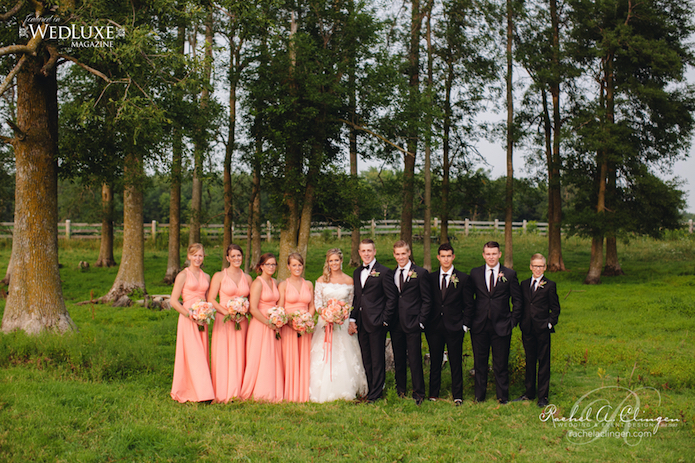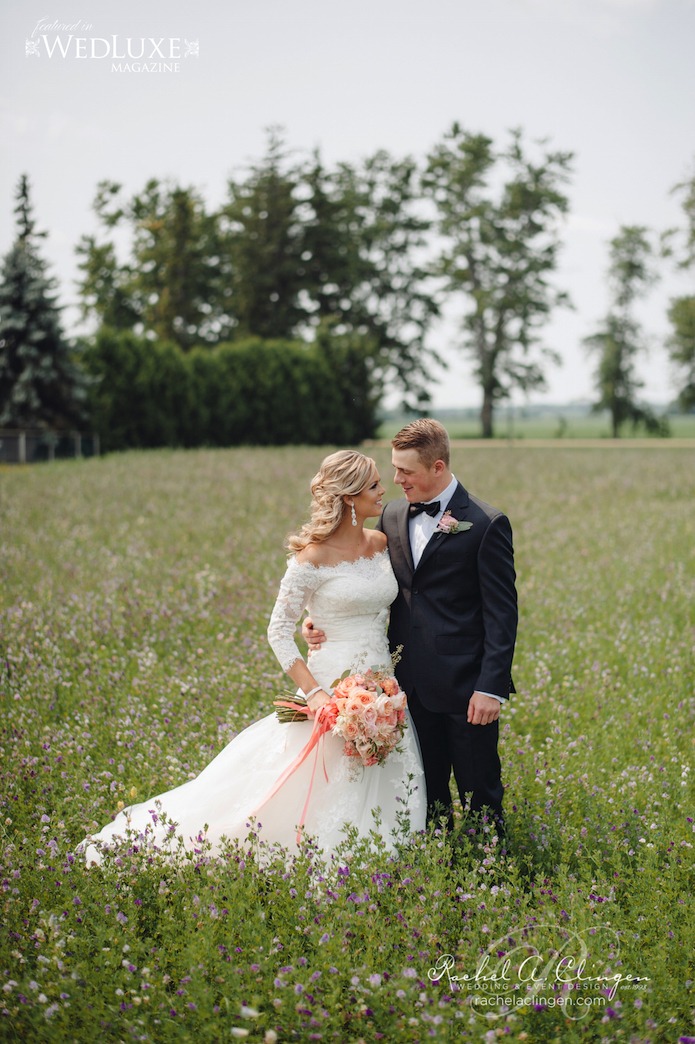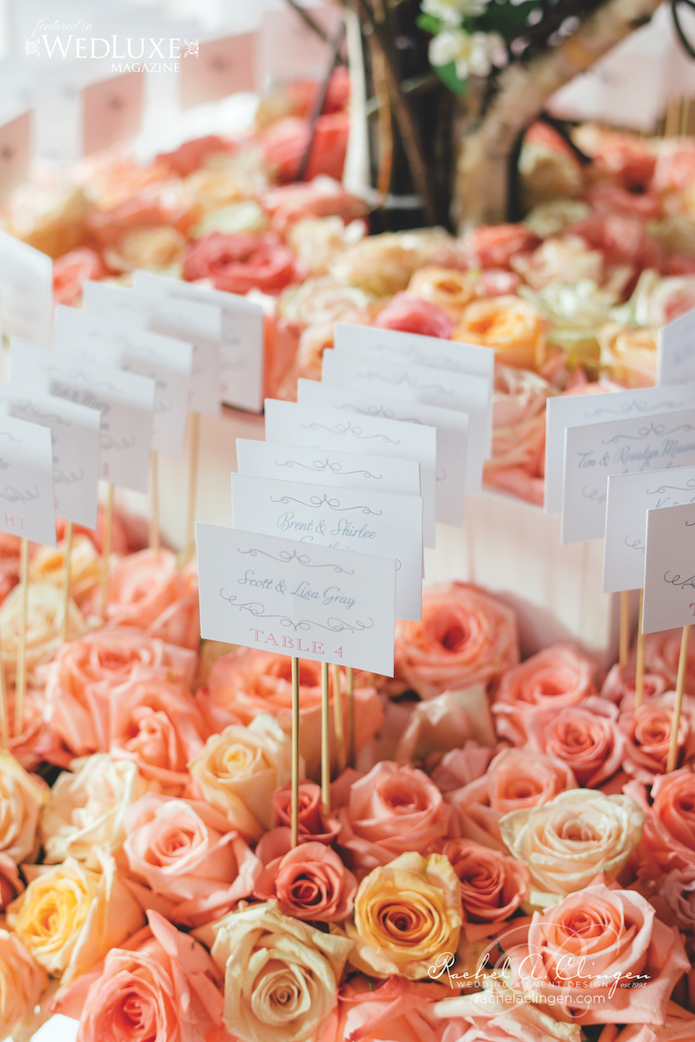 Our custom cherry blossom master piece greeted guests and towered over a bed of roses that held all the seating cards.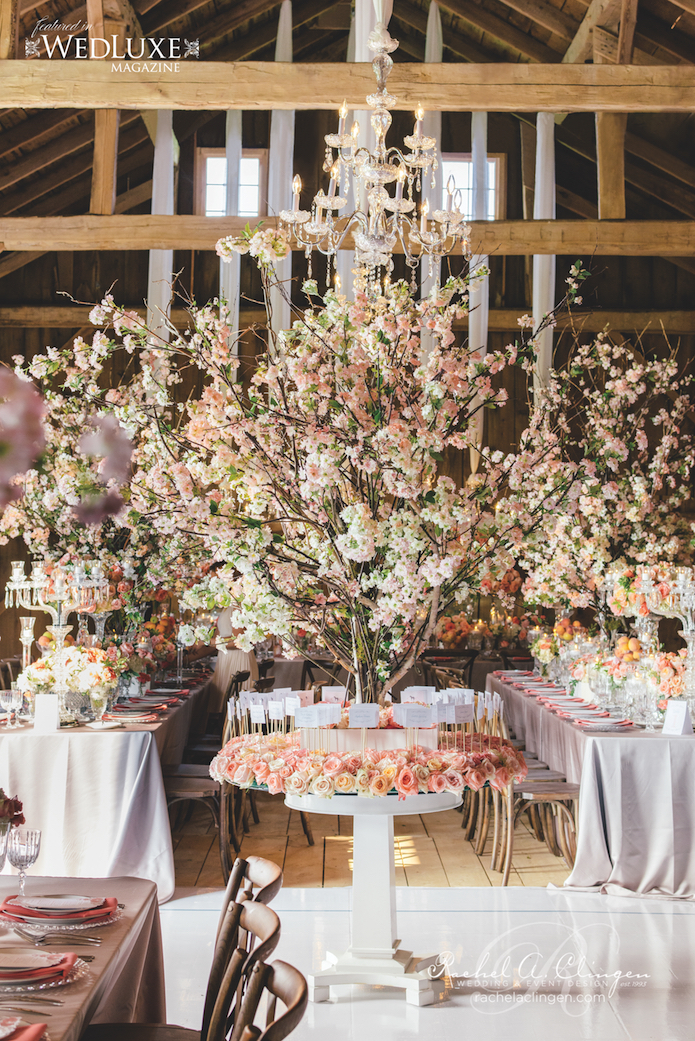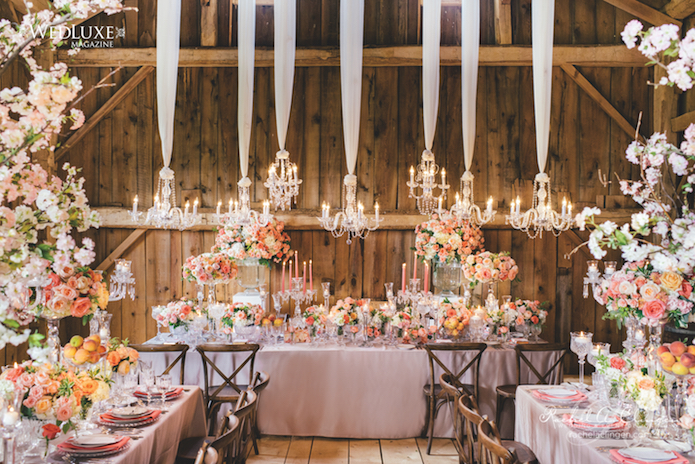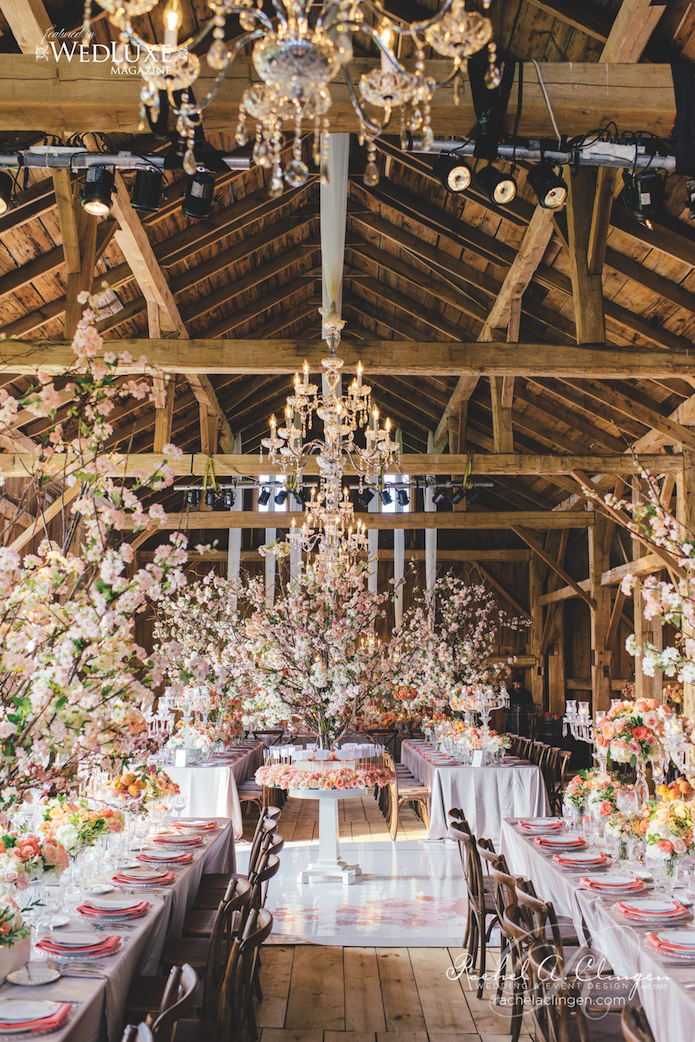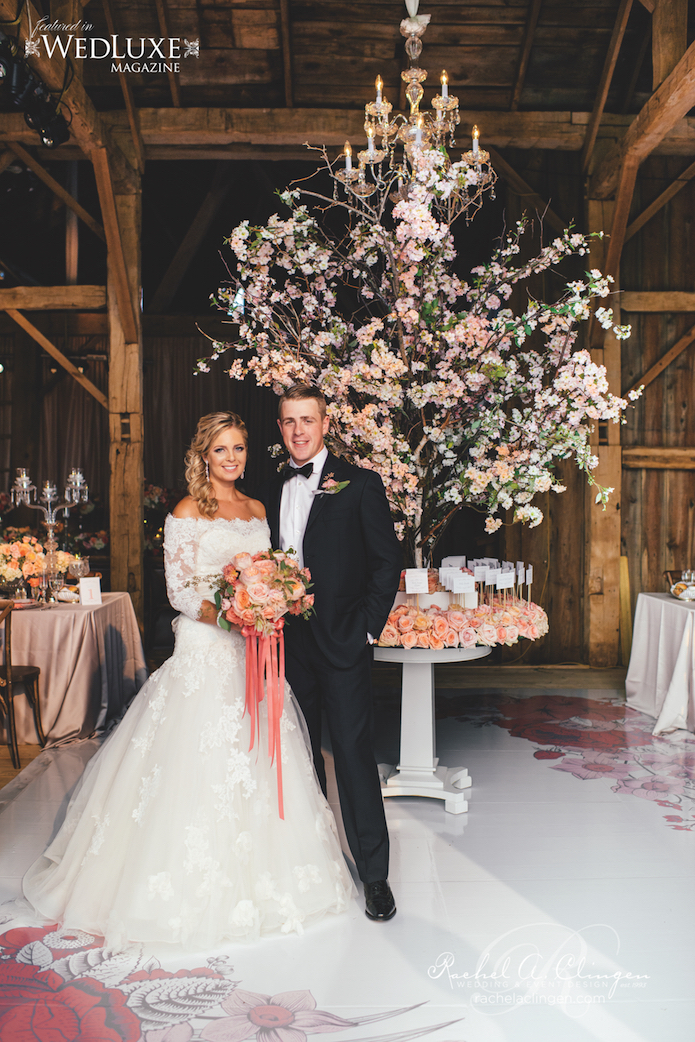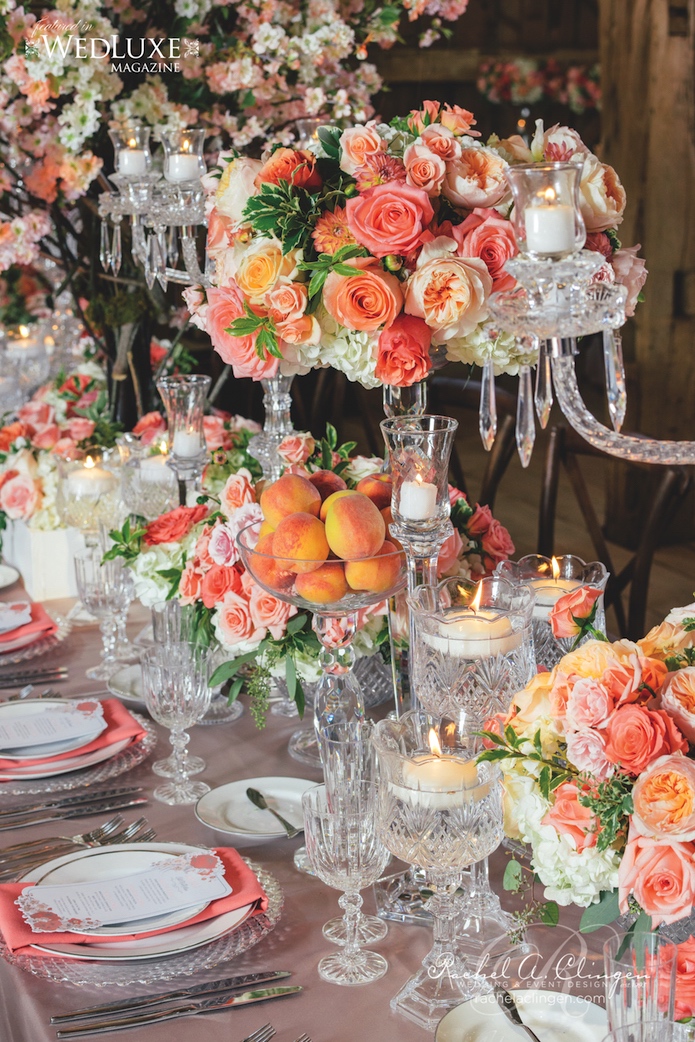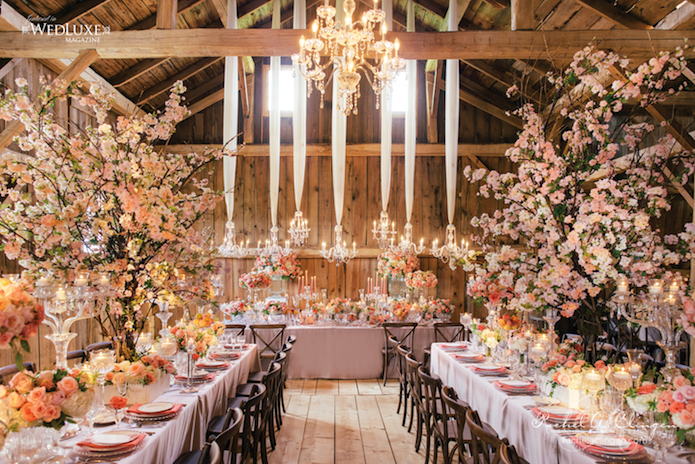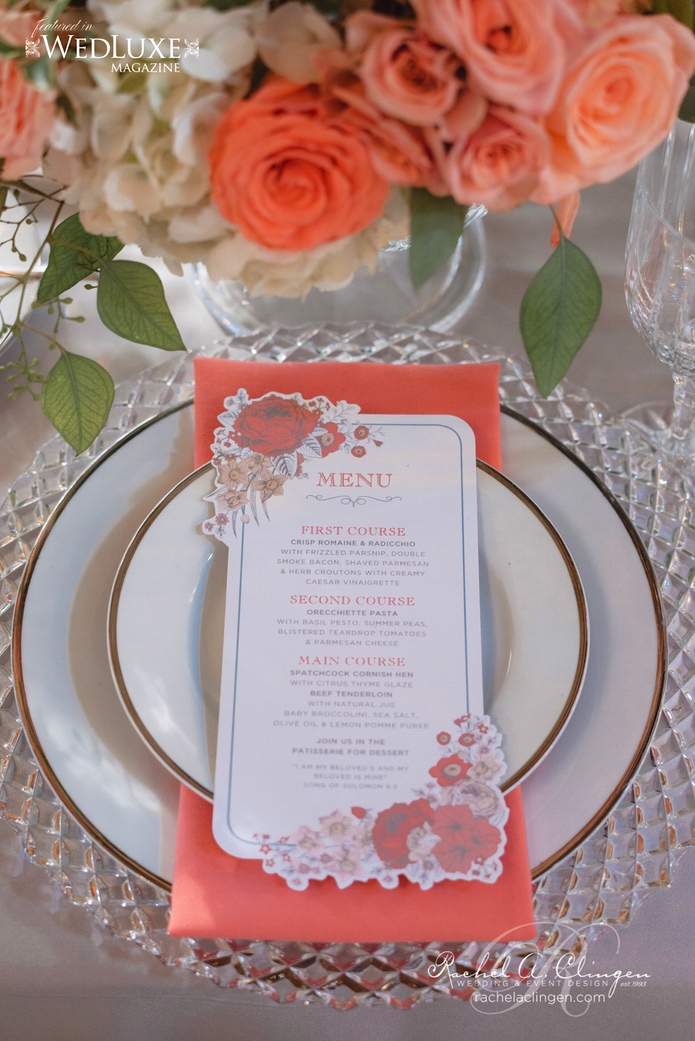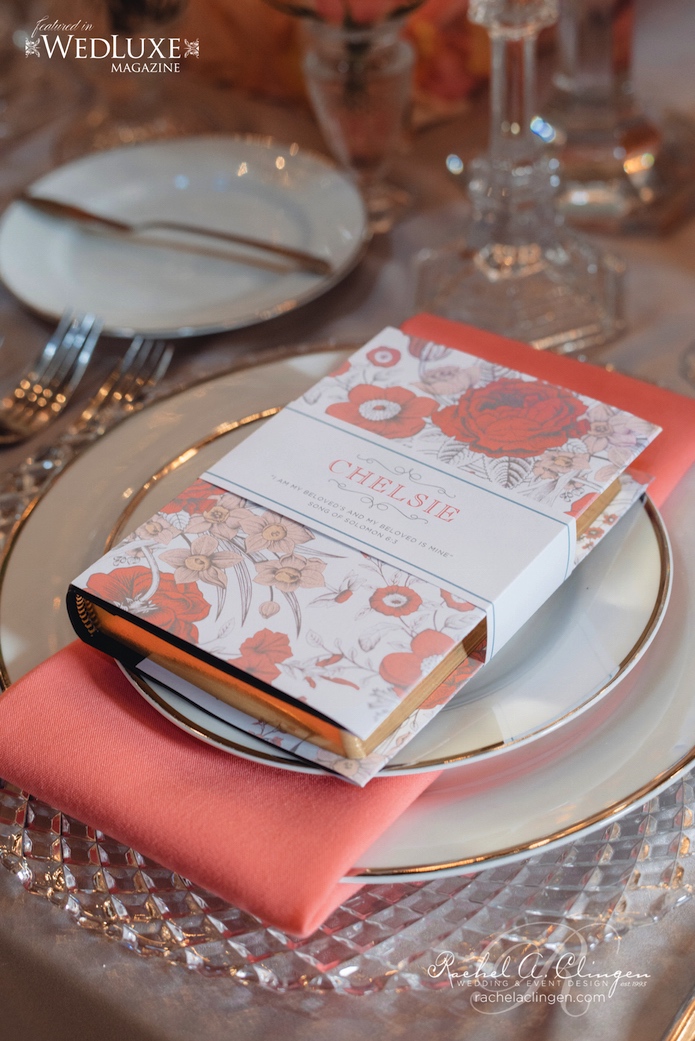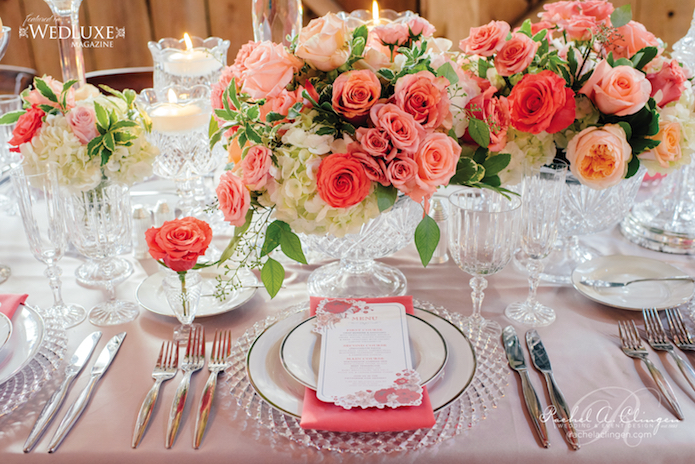 The barn was decorated with custom cherry blossom tree centrepieces and accented with an assortment of crystal vases and candlesticks.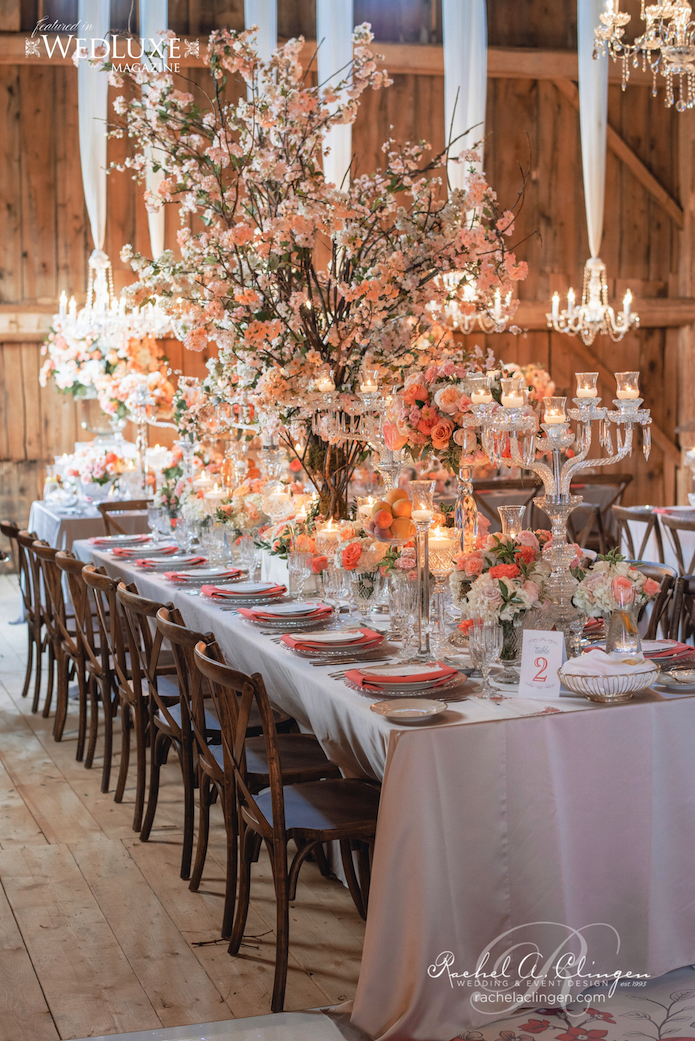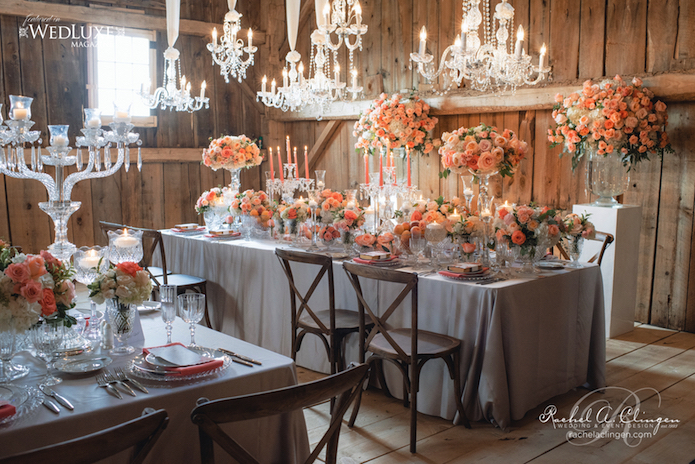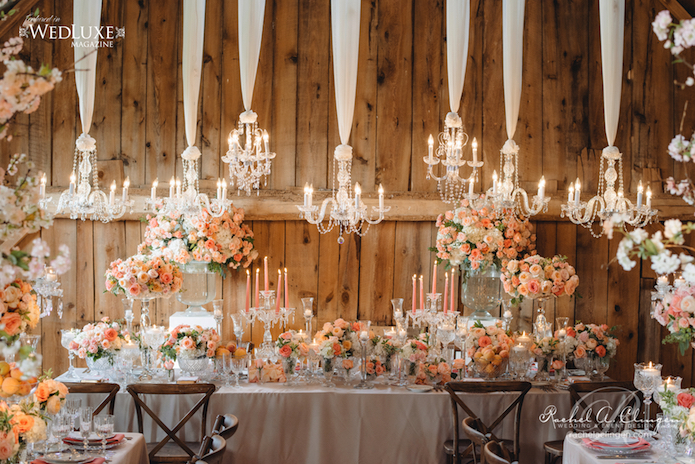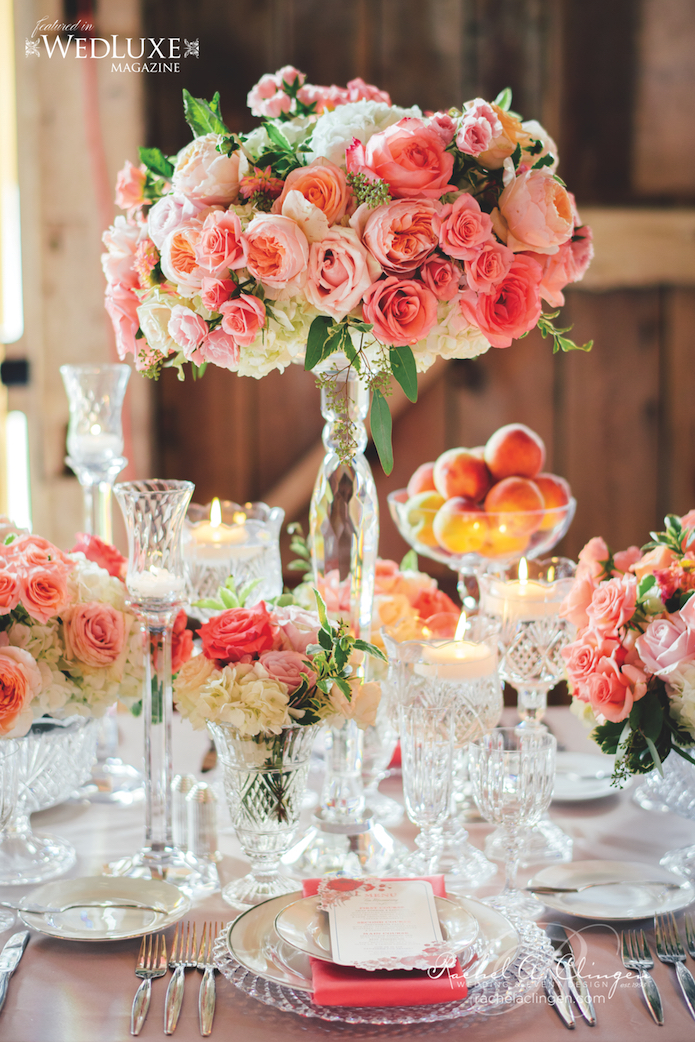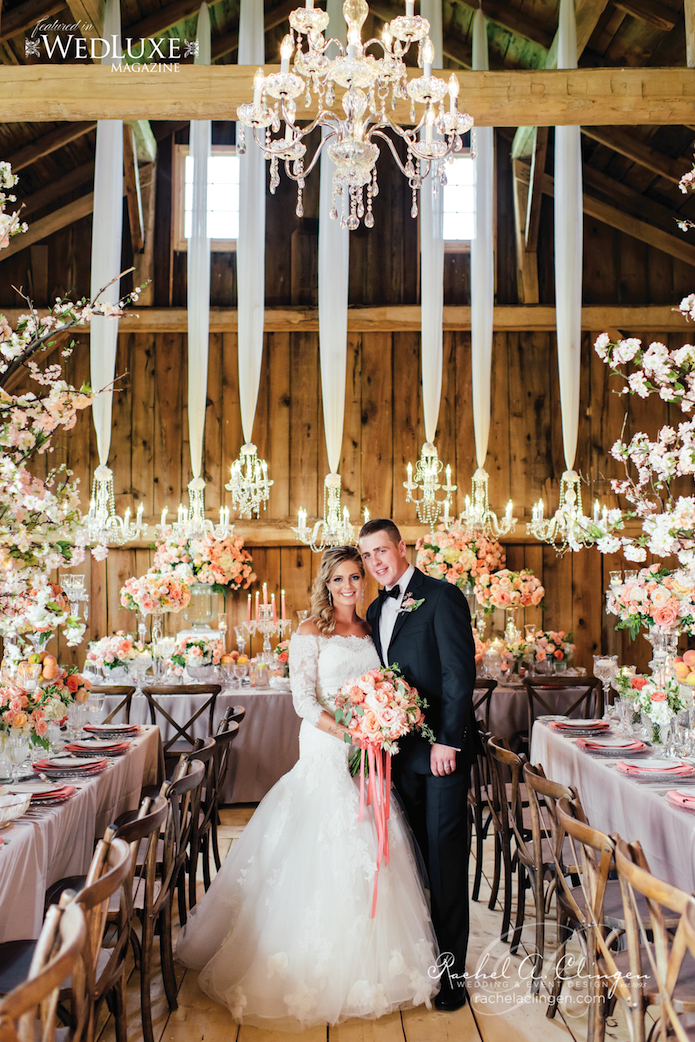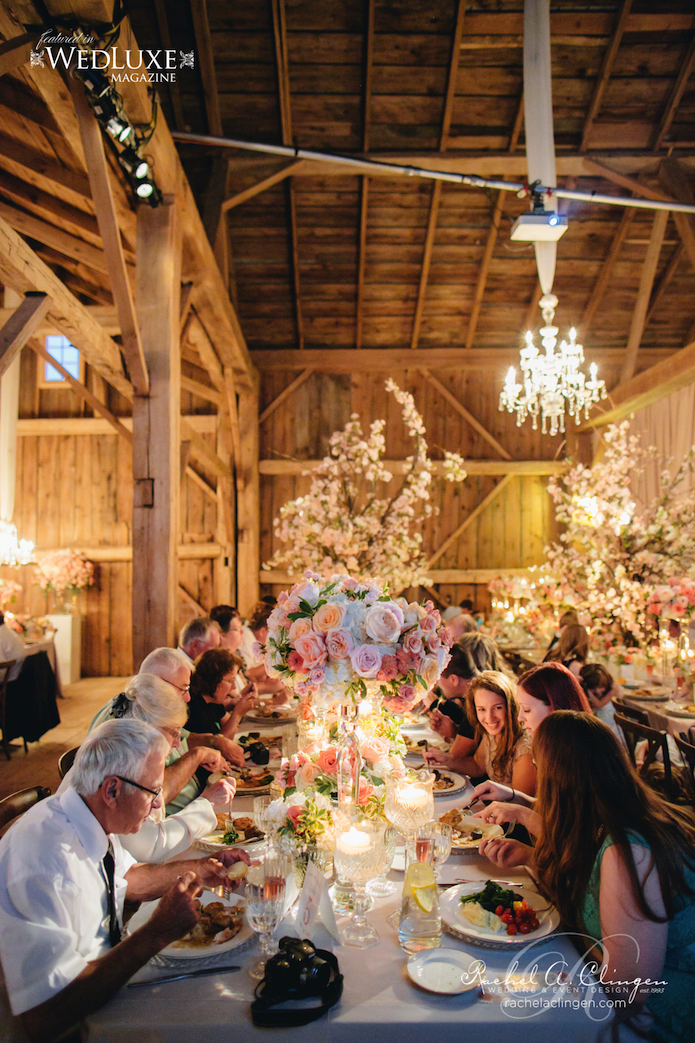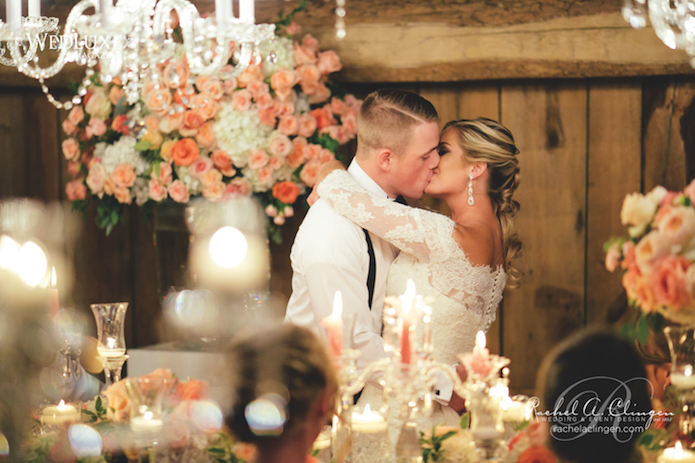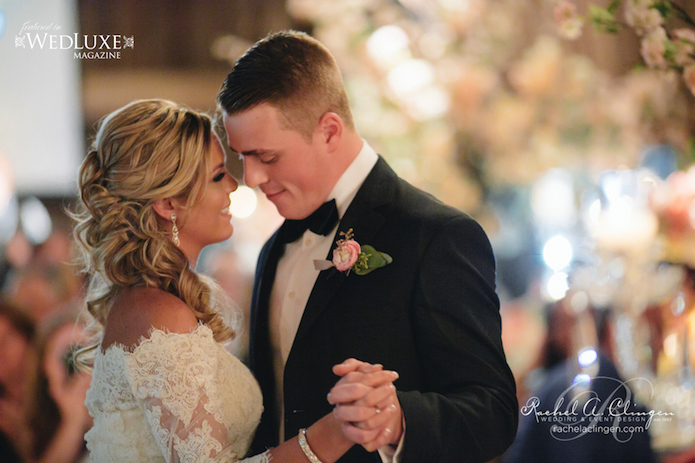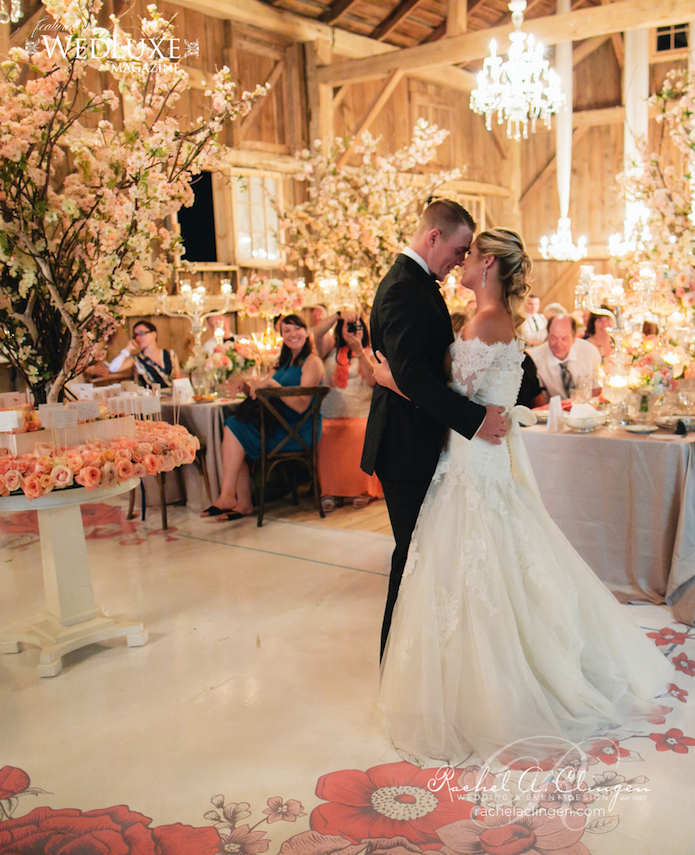 We enjoyed a time of worship music by Christian Music Artist Will Walker. We are so thankful for Gods divine help and guidance in Caleb and Chelsea's relationship and wanted to honour Him for his many blessings to our families.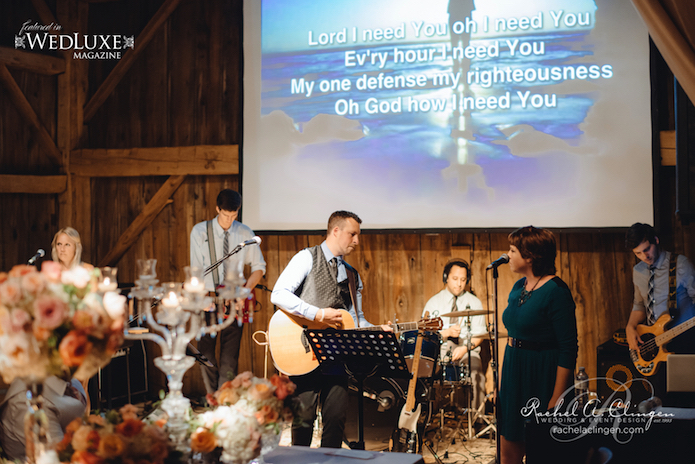 Guests enjoyed a lounge area, where desserts were served at the home made pie, and custom cakes stations.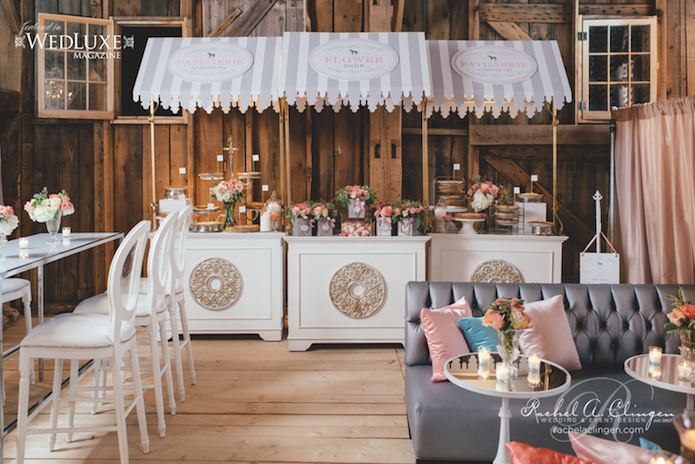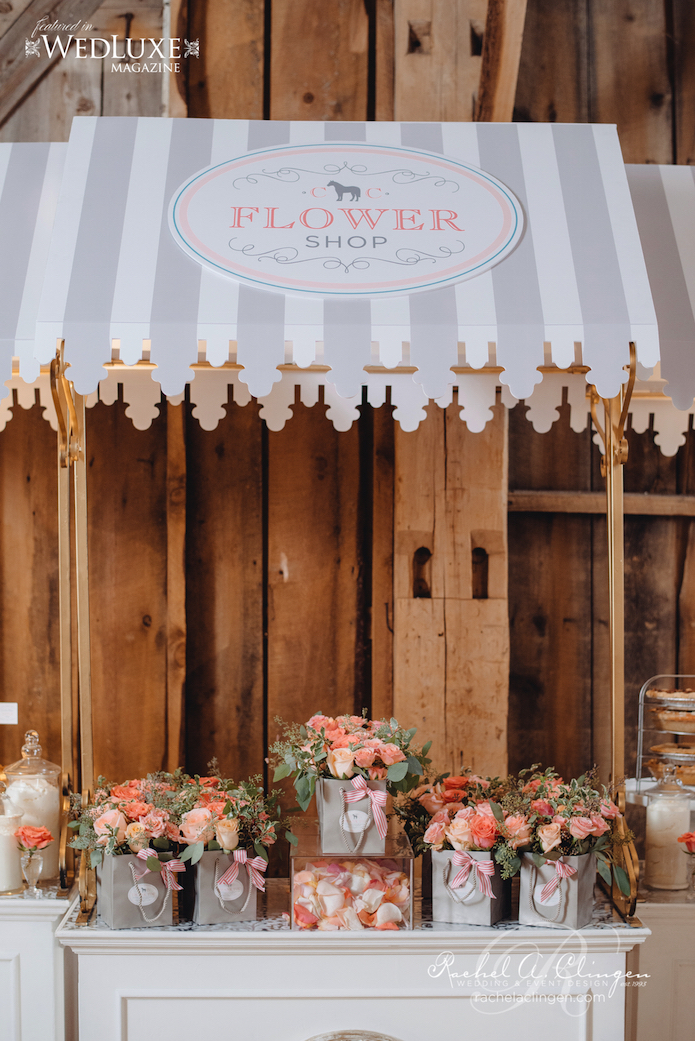 Each lady received a bag of flowers from the 'flowershop'.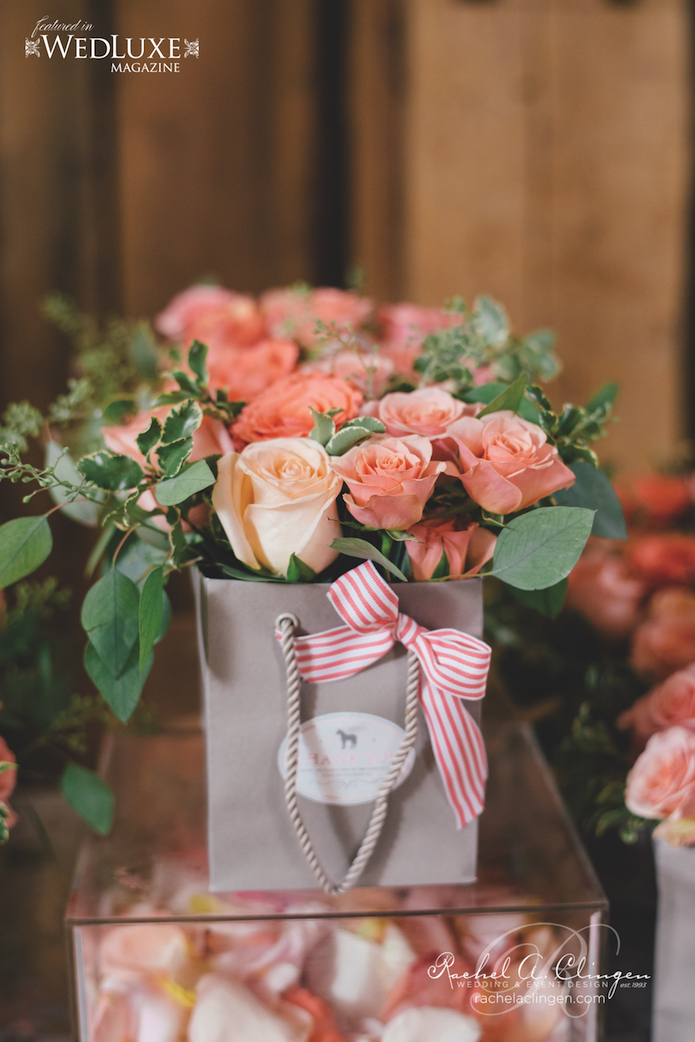 Grandma's and aunts made all the yummy pies.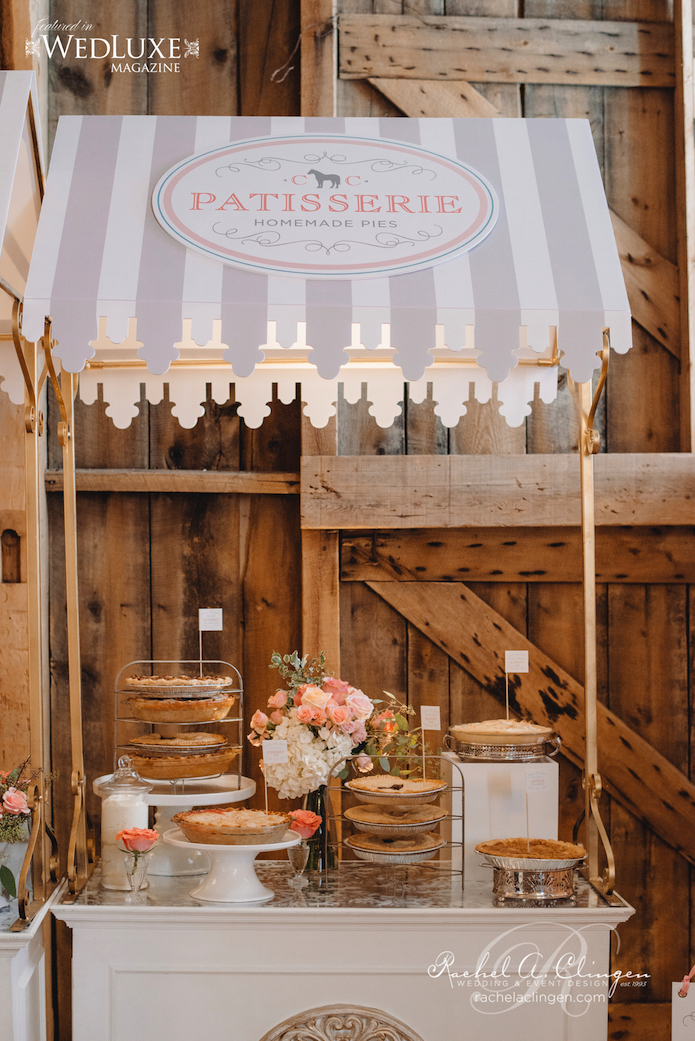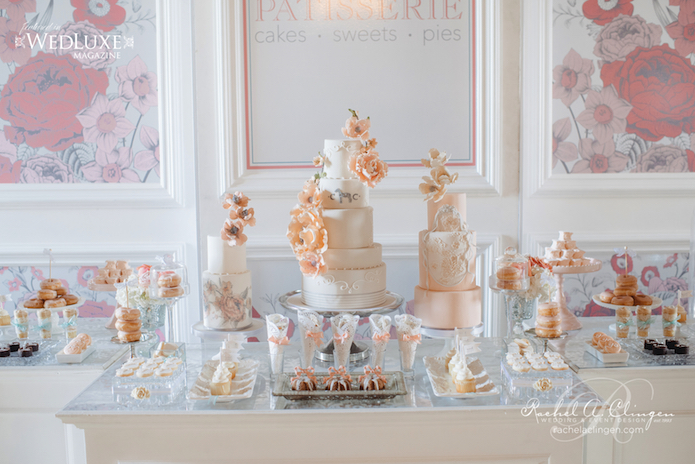 Christina from Truffle designed this lovely cake display! Our beautiful panels were inlayed with the floral motif from the invites.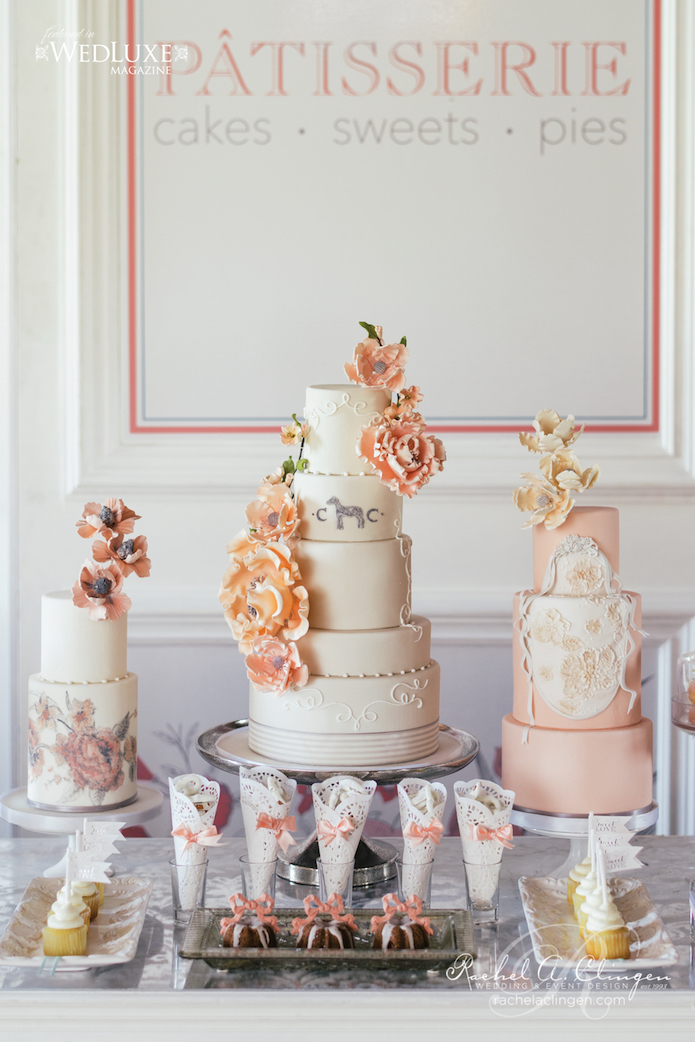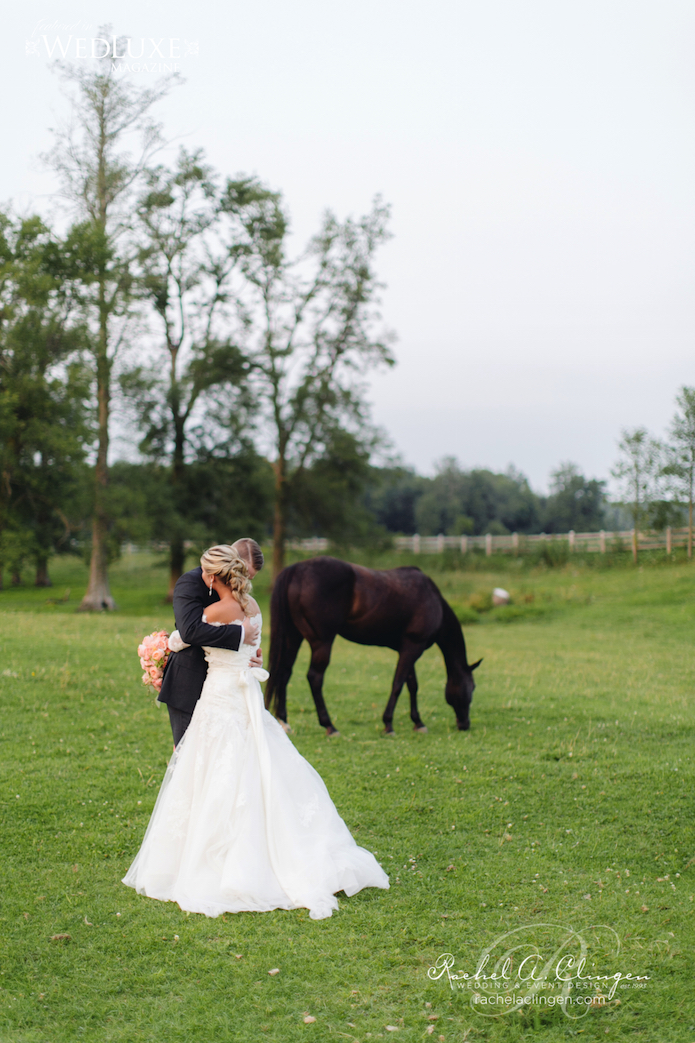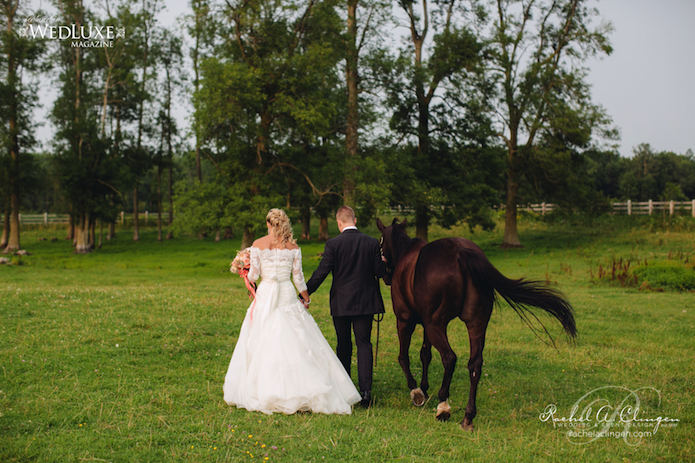 PHOTOGRAPHY • MANGO STUDIOS, PLANNING • LAURA & CO EVENTS, FLORAL AND DECOR • RACHEL A. CLINGEN WEDDING & EVENT DESIGN, GOWN • ENZOANI FROM NICHOLAS & ELIZABETH BRIDAL, BRIDE'S MAKEUP • BENE PHAM, EARRINGS • DANNA NICOLE, RINGS • MARCO'S DESIGNS, BRIDESMAID DRESSES • DESSY FROM NICHOLAS & ELIZABETH BRIDAL, BRIDAL PARTY HAIR • MARYLU DONOFRIO, FORMAL WEAR • HUGO BOSS FROM HARRY ROSEN, CUTLERY, CHINA AND STEMWARE – CHAIRMAN MILLS STATIONERY • PAPER & POSTE, CARPET, LINEN RENTALS, AND FAVORS • RACHEL A. CLINGEN WEDDING & EVENT DESIGN, CHAIRS • DETAILZ CHAIR COUTURE, TABLE • GERVAIS PARTY & TENT RENTALS, CUSTOM FLOOR PRODUCTION• DANCE FLOOR DECOR, SPECIALTY DISPLAY CARTS • FRANK REA, FORGET ME NOT FLOWERS OAKVILLE, LOUNGE FURNITURE • DIVINE FURNITURE RENTALS, CAKE AND SWEET TABLE • TRUFFLE CAKE & PASTRY, CATERING AND LEMONADE STATION • CRAVINGS FINE FOOD, POPCORN STATION • BRIDE'S GRANDMOTHER (POPCORN) AND CRAVINGS FINE FOODS (STYLING), COOKIES AND SWEET STATION • KĀKE STUDIO, ENTERTAINMENT • WILL WALKER AND BAND