Meet Veronica and Andrew! Im so excited to share a little glimpse into their stunning modern wedding at Hotel X in Toronto.
They first met with a surprise encounter at a gym. Veronica explains,  "One night while I was working out, I noticed a guy waving at me from a far. As I looked, I could have sworn he was someone I knew. I was so sure of it that something came over me to run and hug him. I approached this man as if I was sure I had known him forever but as I got closer and my vision was clearer, I realized I had no idea who he was! After I had hugged him and realized I had no idea who I was hugging, I was so embarrassed because at that moment I realized he was waving at his friend who was standing behind me all along.
Fast forward a year. My cousin had mentioned that she wanted to set me up on a blind date!  It was then on that date we both realized where our story had crossed paths a year before and we knew we had to give this thing a shot and as they say the rest is history!
After a romantic proposal at the family lake house, the wedding planning for their stylish event began. 
Together with the talented Diana Pires, we enjoyed designing the stylish couples dream wedding. The love birds married under a dreamy white blossom floral semi-circle canopy. Later the friends and family celebrated in a white floral filled room which included swoon worthy white blossom tree centrepieces and multiple linear rows of pillar candles. Other modern elements included our tall lucite box centrepieces. 
Veronica shared why she chose our team for her floral and decor."
I have followed Rachel's work since way before I had even met Andrew. Rachel has a way with her work where just from a photo you know that is a Rachel A. Clingen design. I feel that this is how you can pick out someone with a true love, passion and talent for their craft. My reasoning for my choice with Rachel goes beyond just her beautiful work,  it's also her values and morals as a person. I looked for that, especially when I was trusting someone one with the most special day of my life. Rachel and her team are creative geniuses! I knew they would bring my vision to life. But the truth is they made it even better than Andrew and I could have imagined. Having their team design our wedding with planner Diana  was the perfect combination!" Thankyou so very much Veronica for your kind words. What a pleasure to work with you and Diana on such a special day!
For a full list of vendors see bottom of post.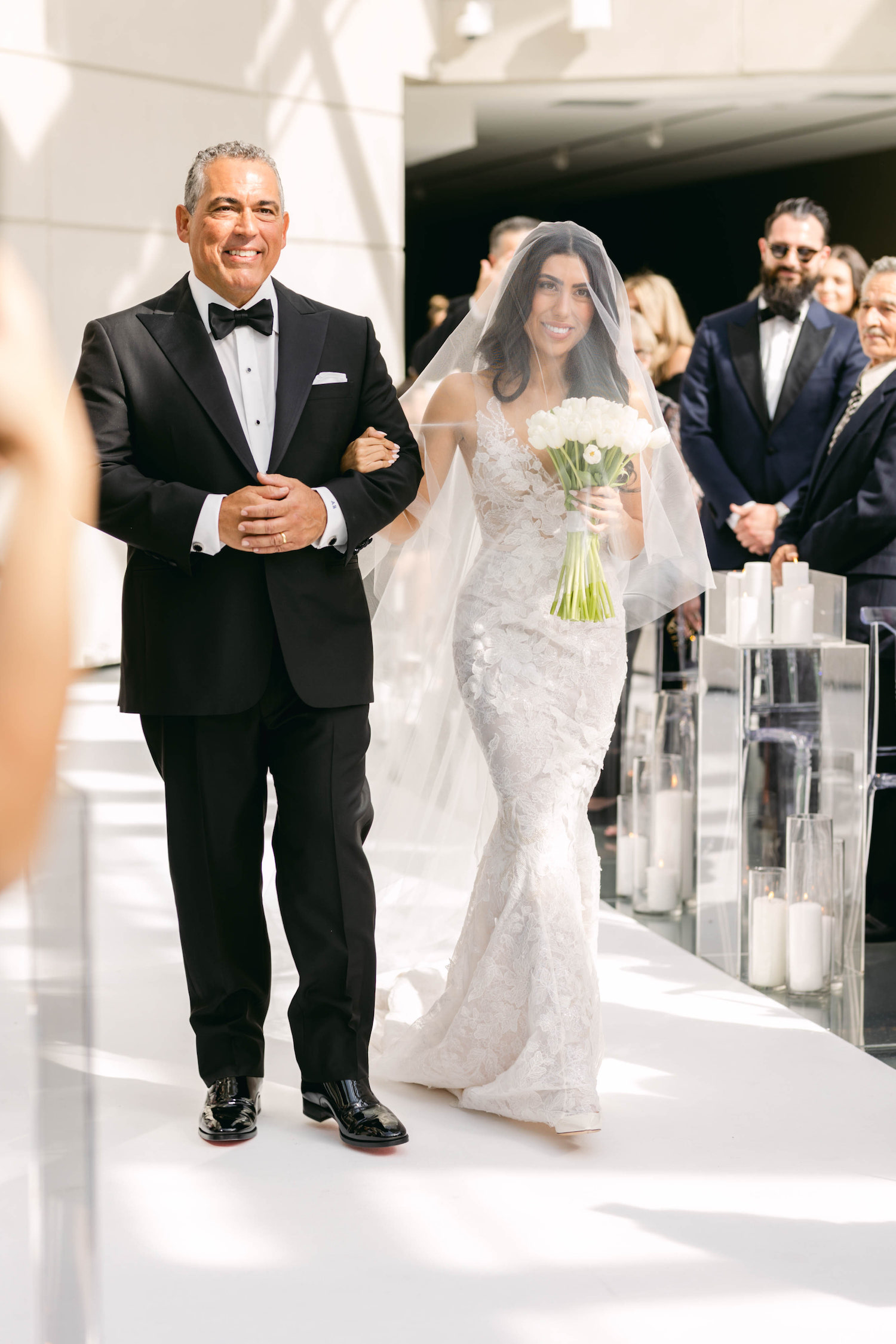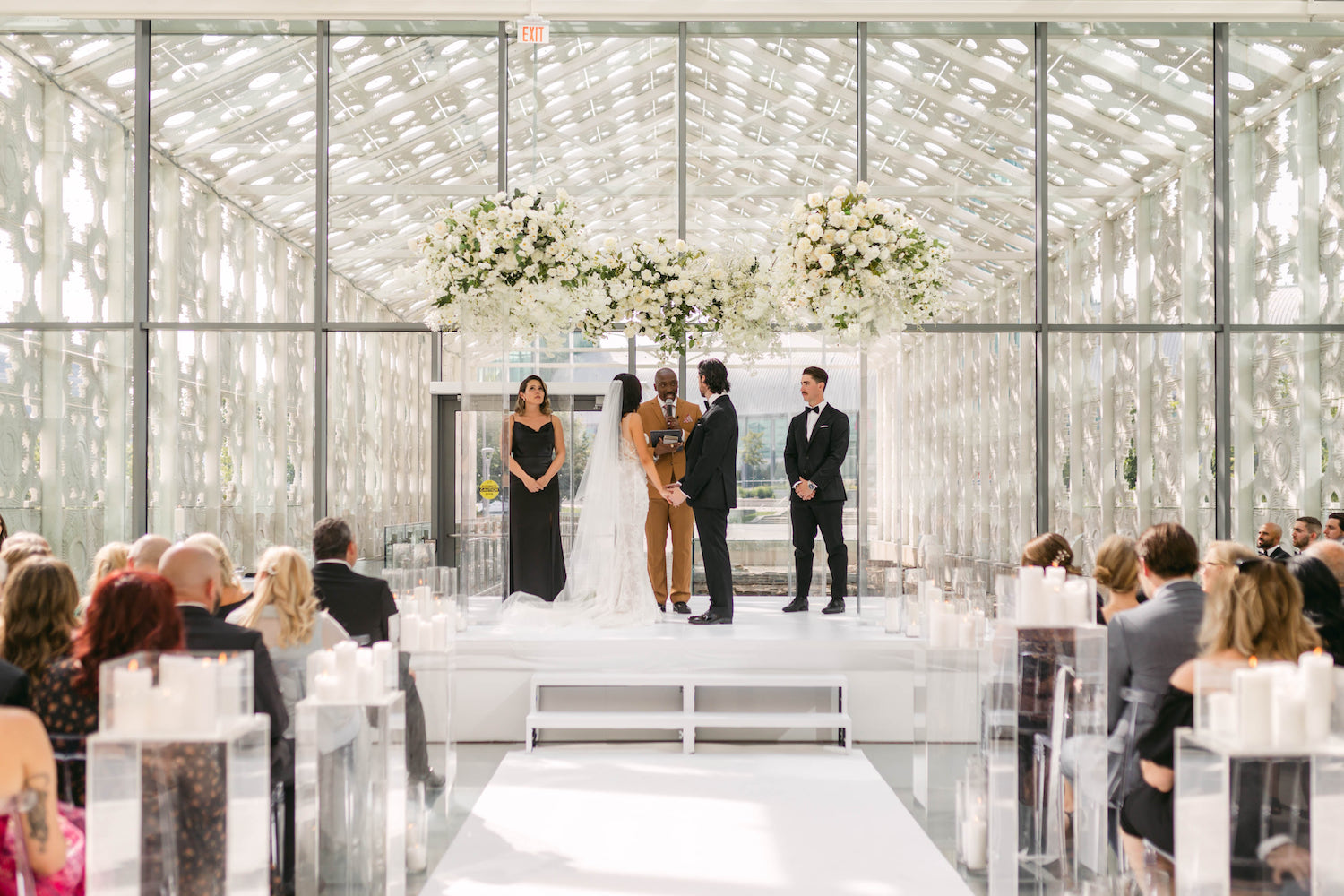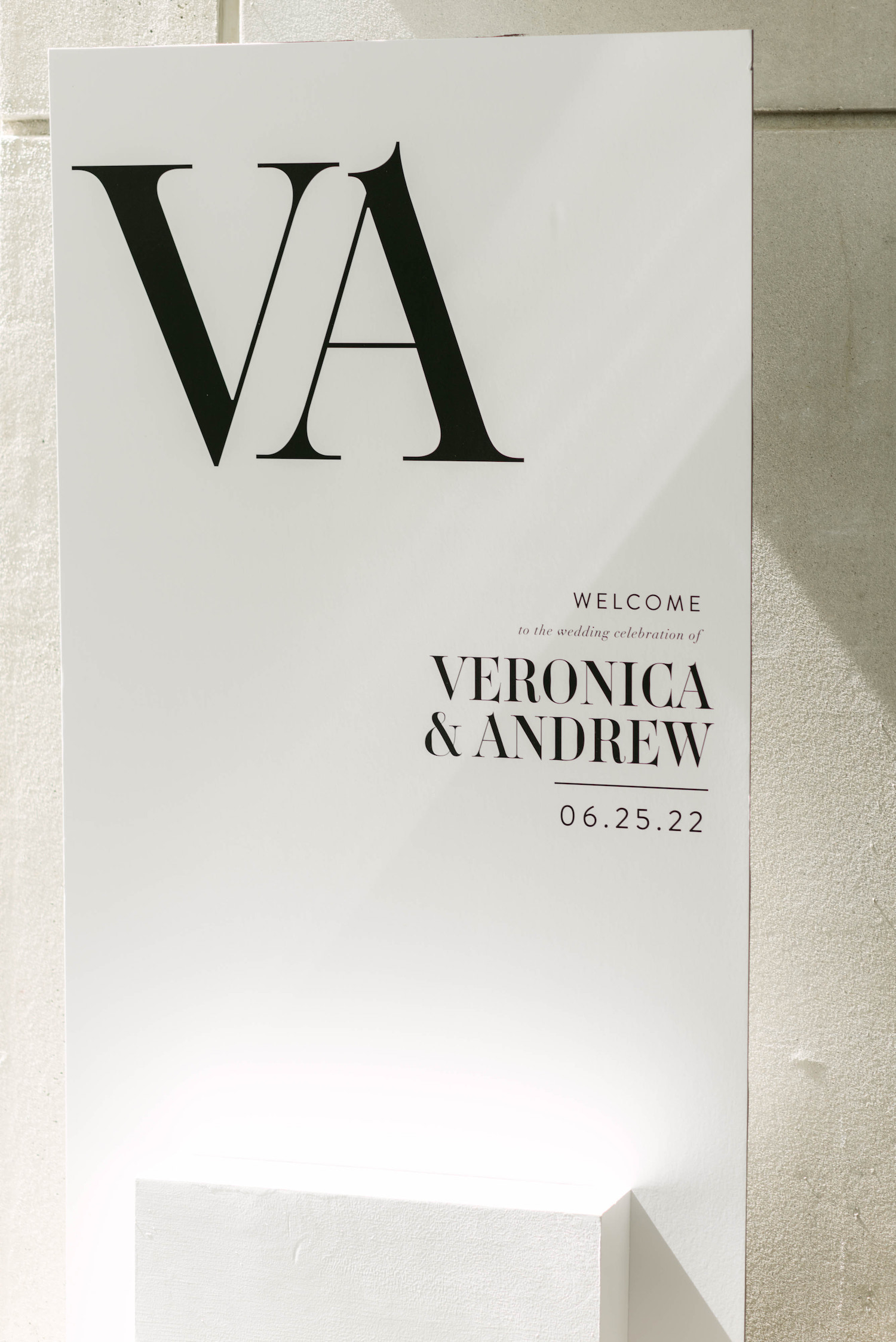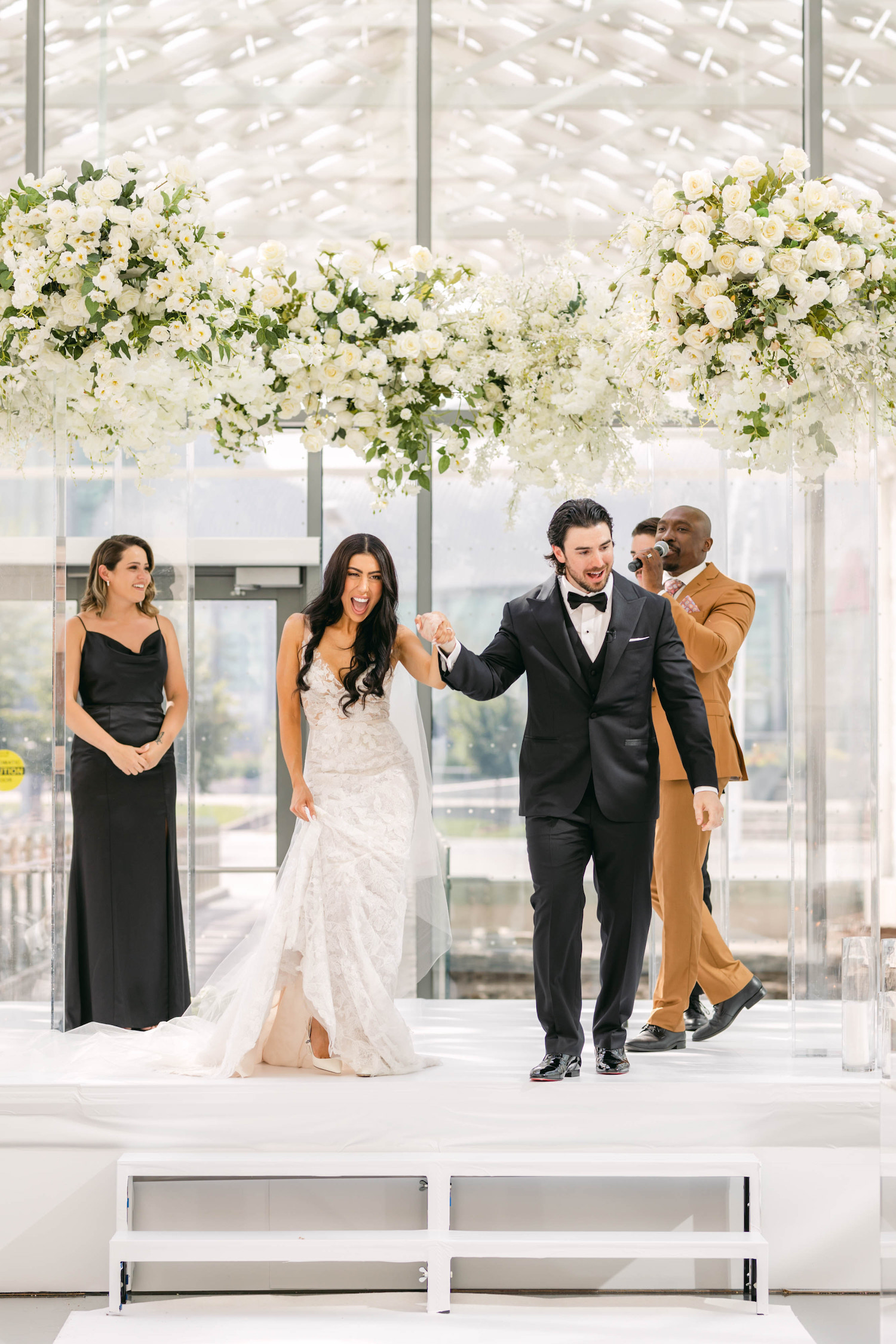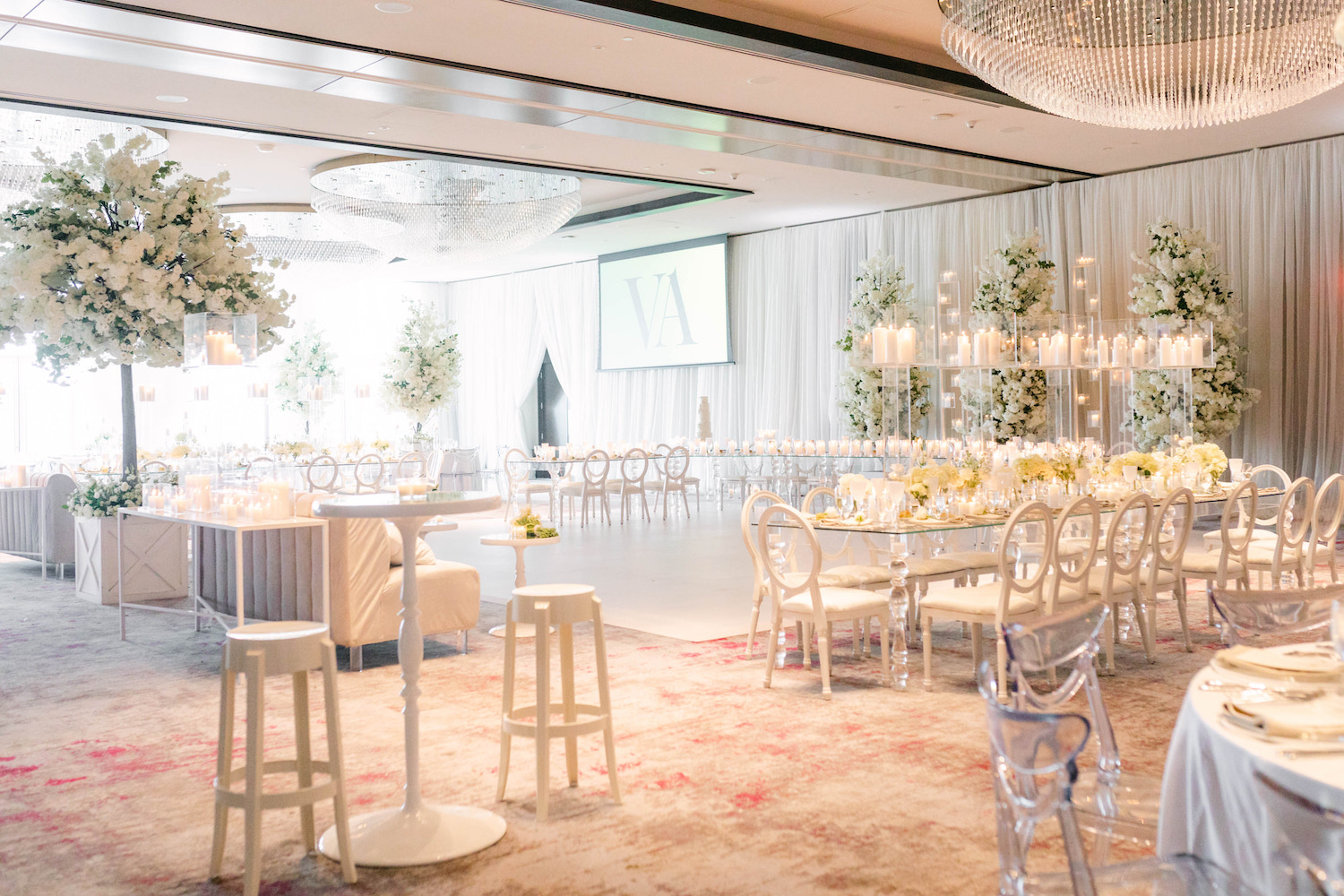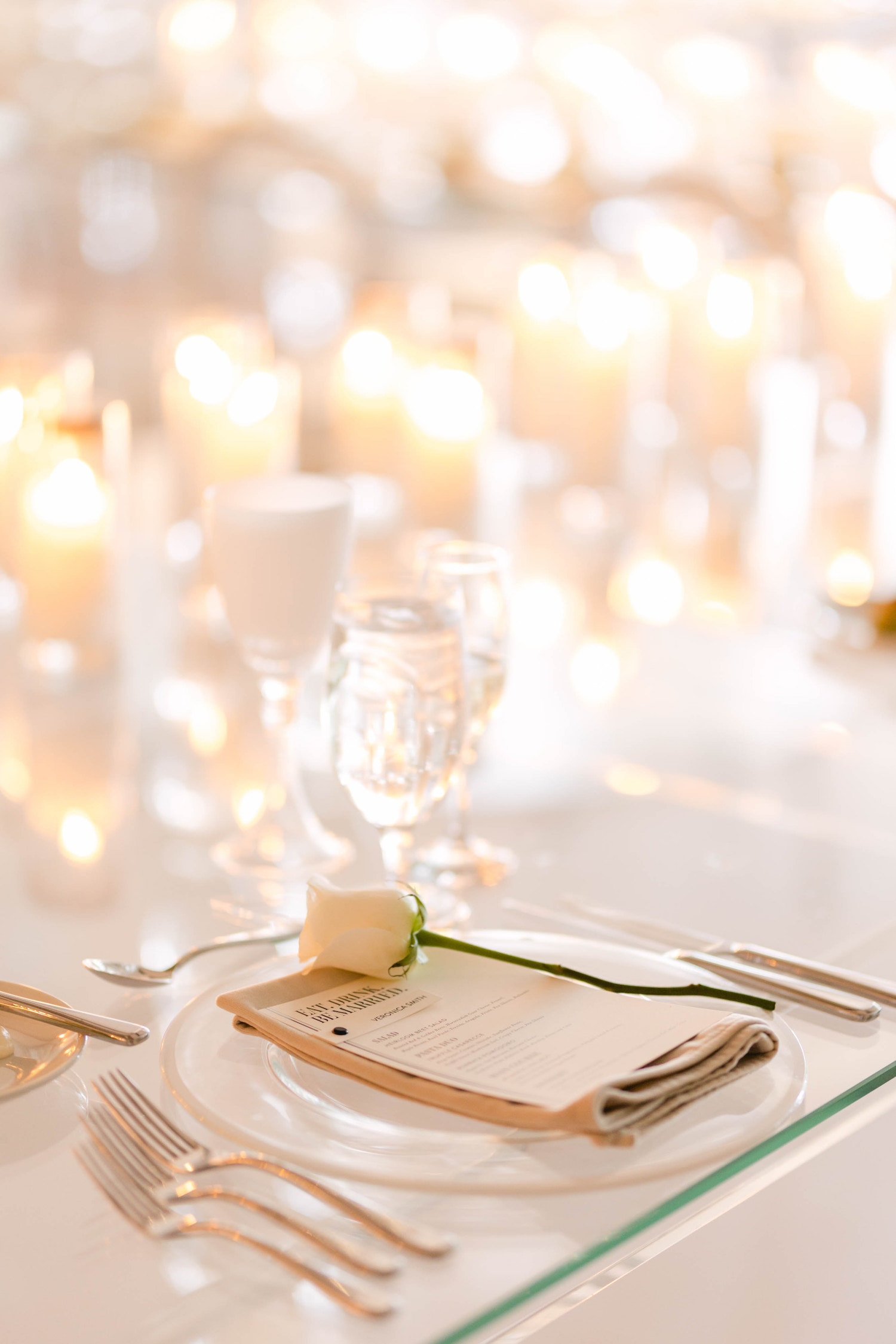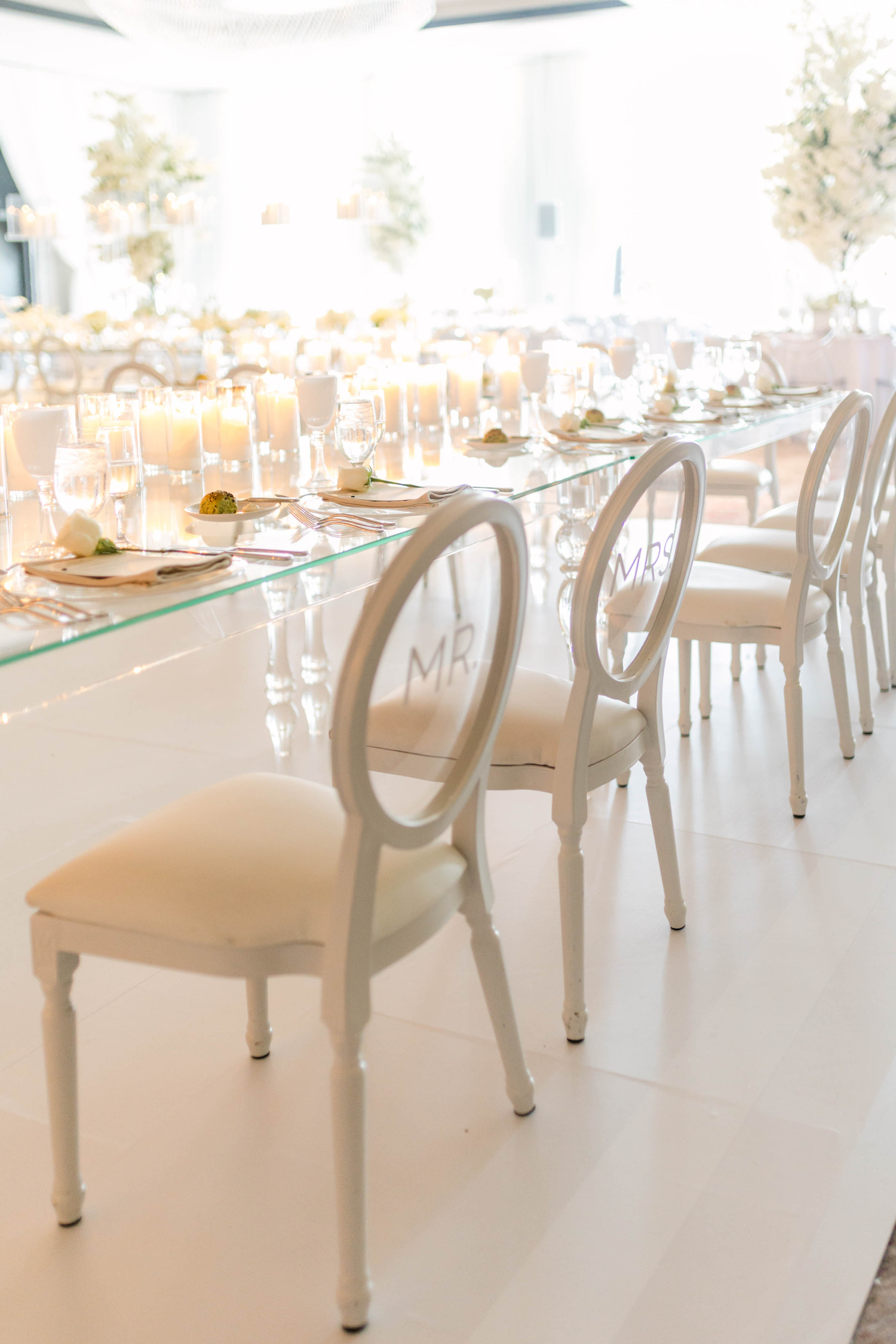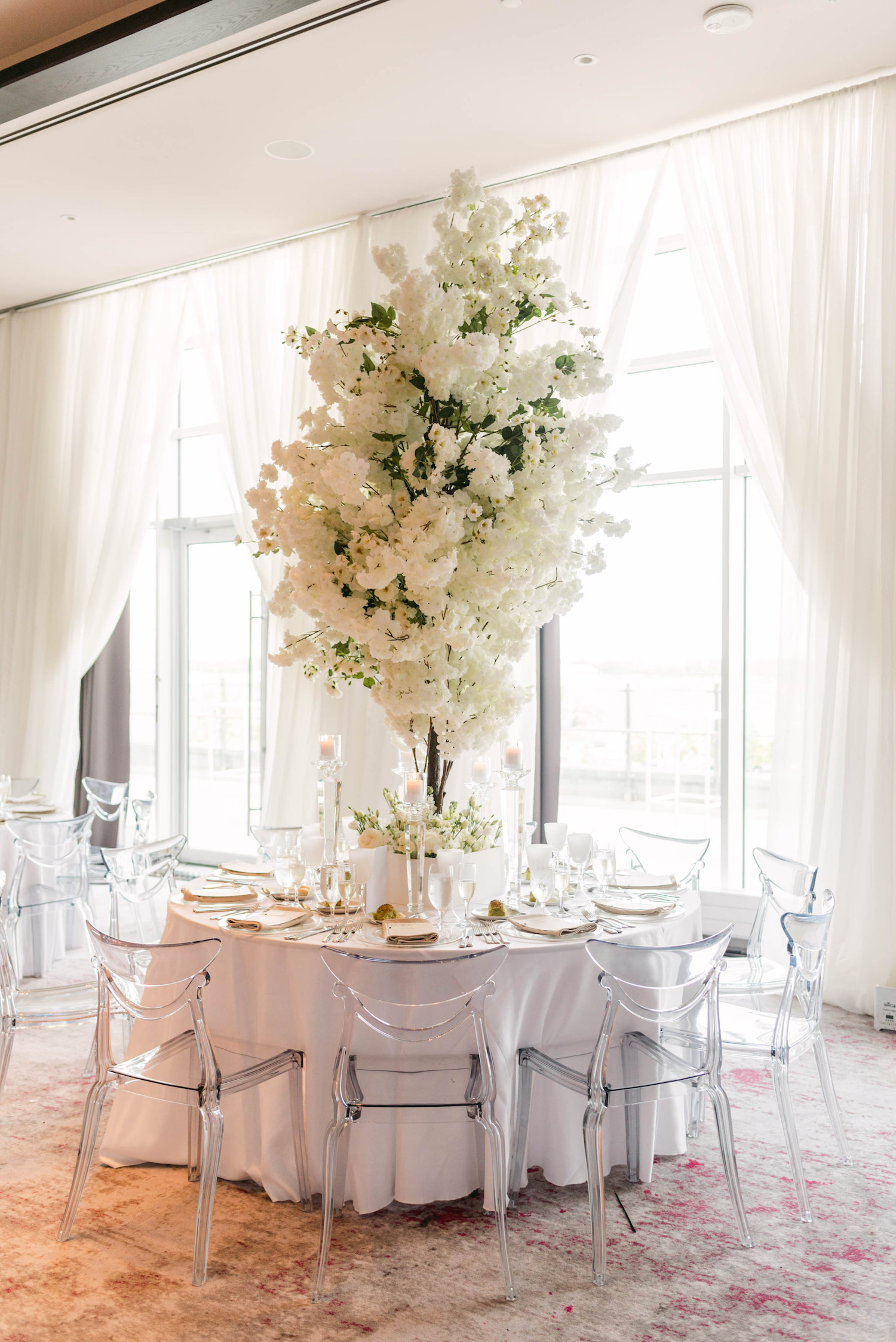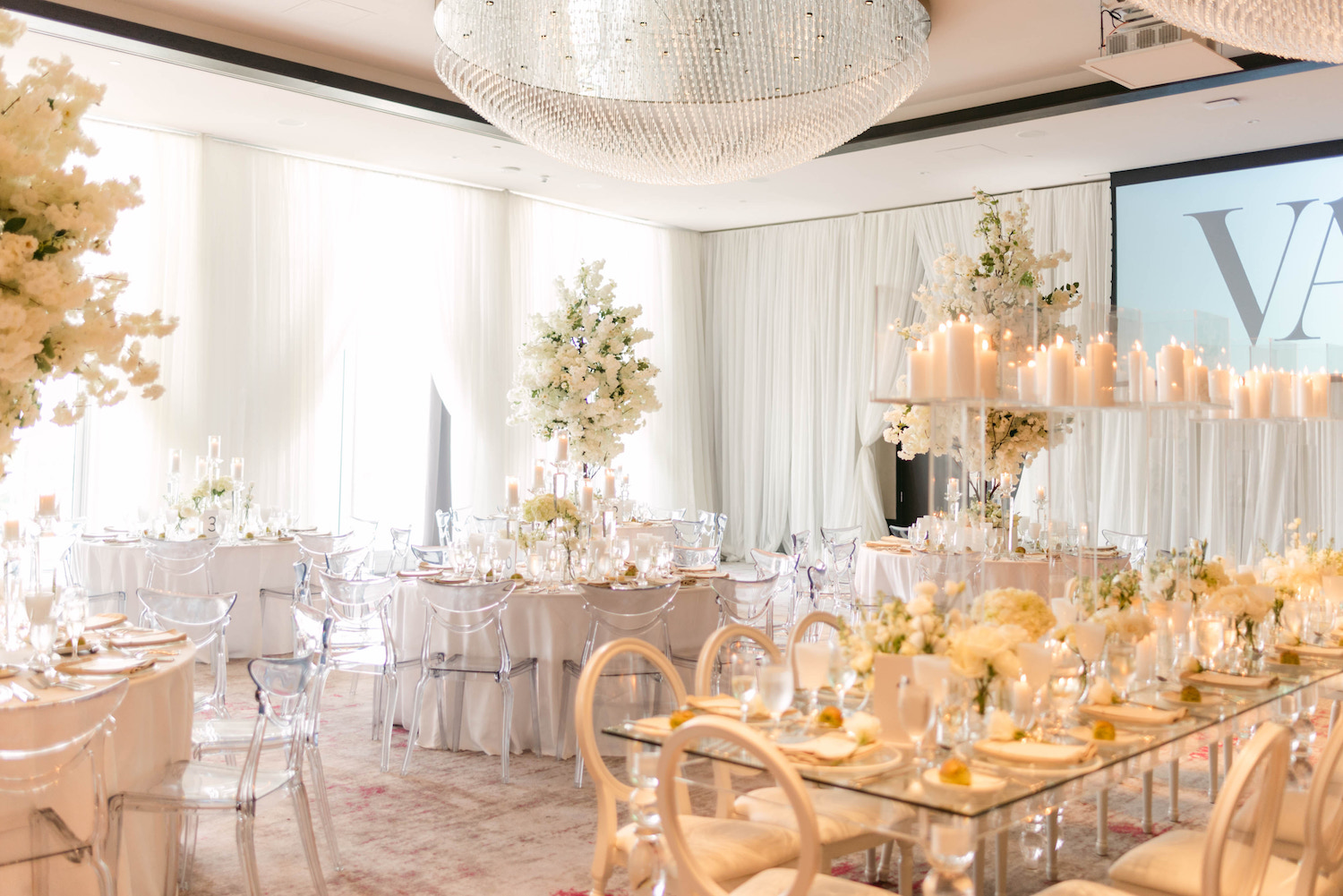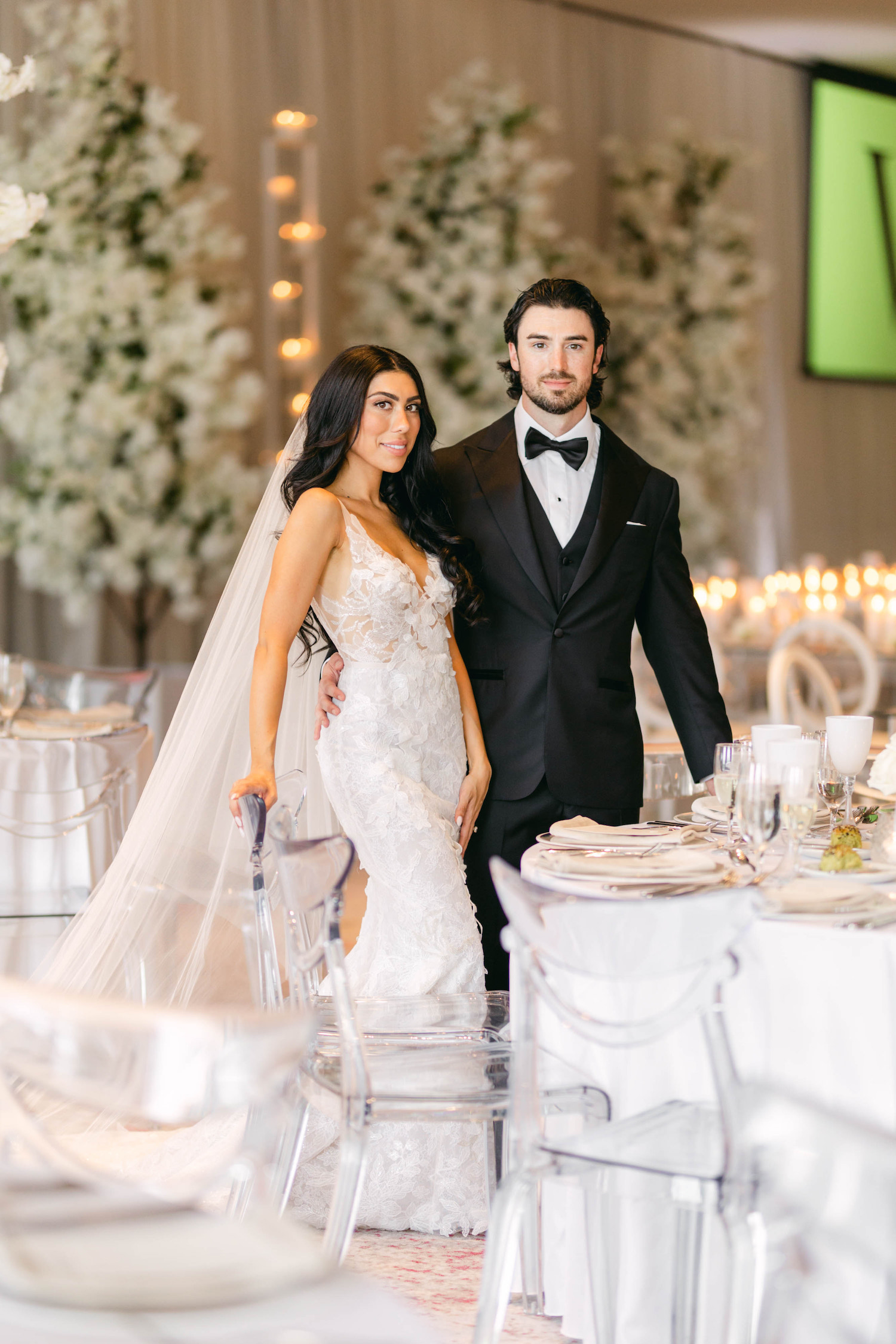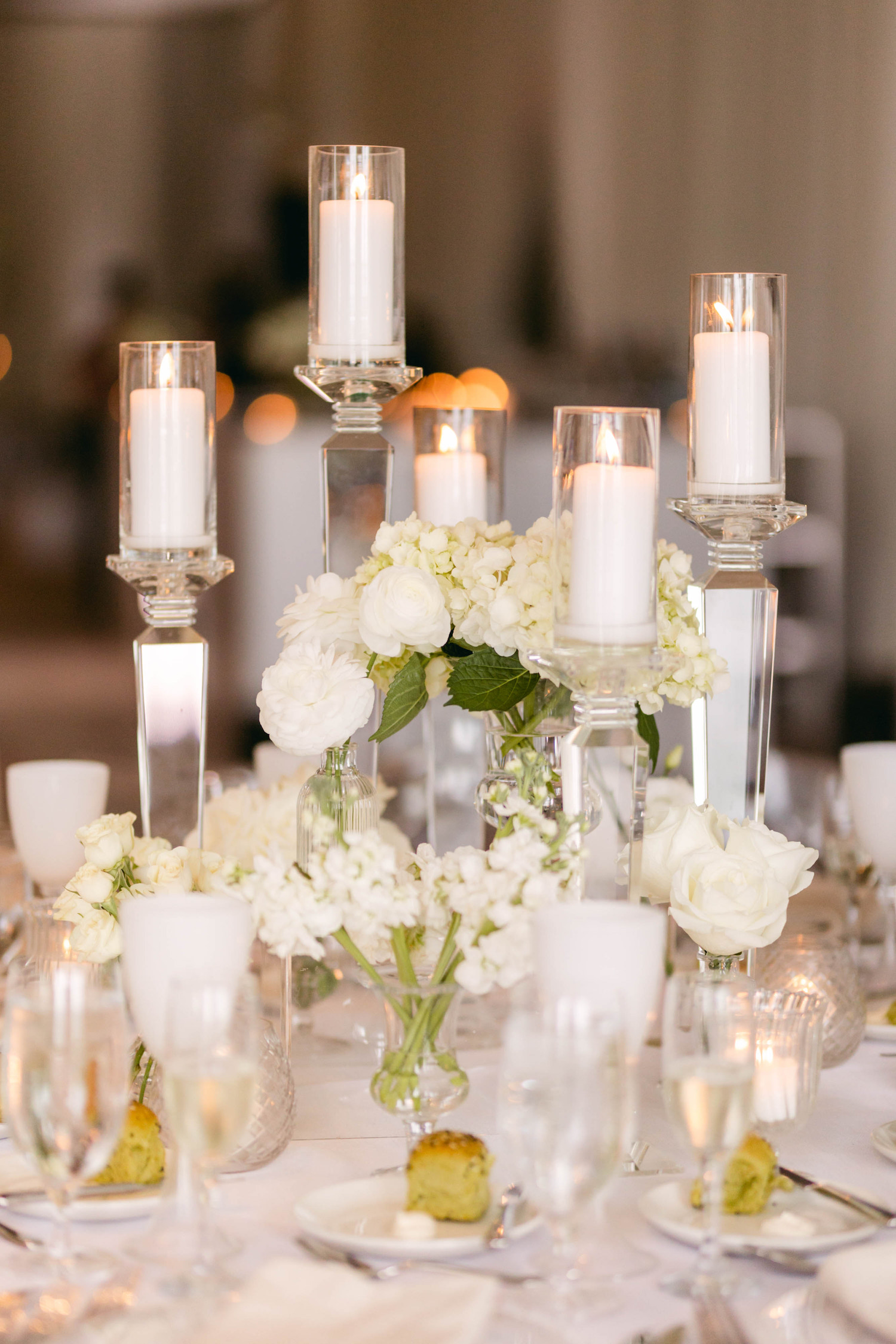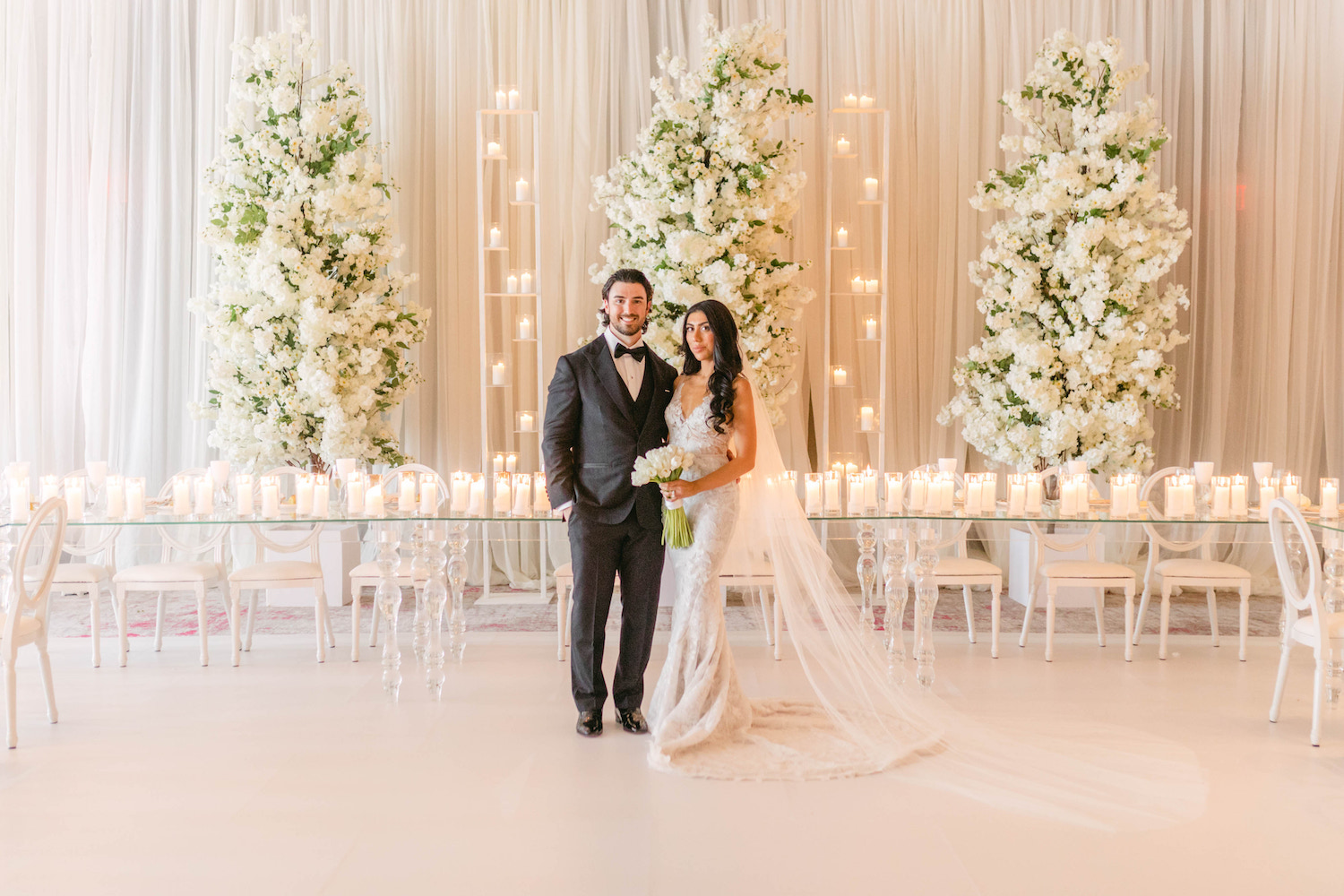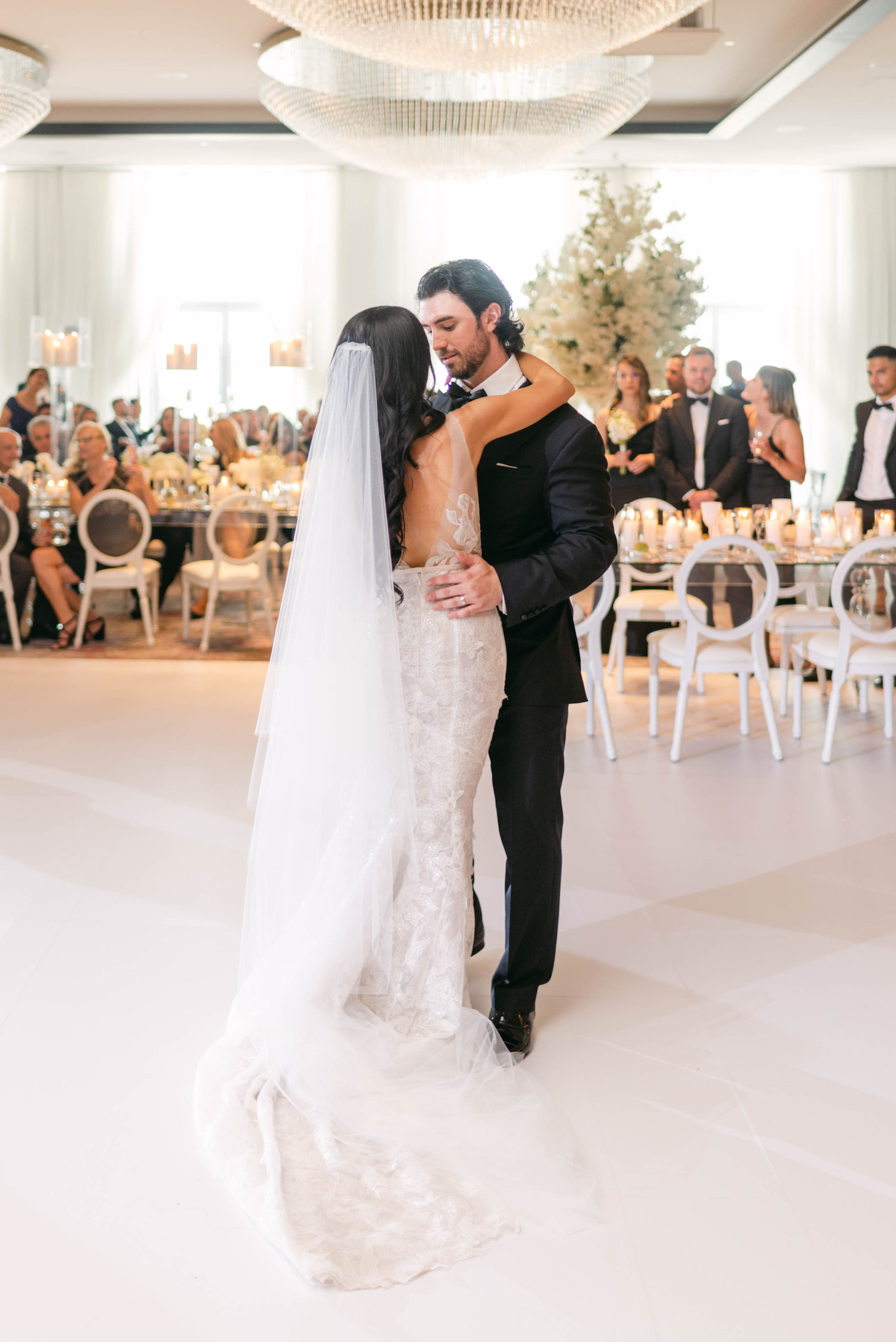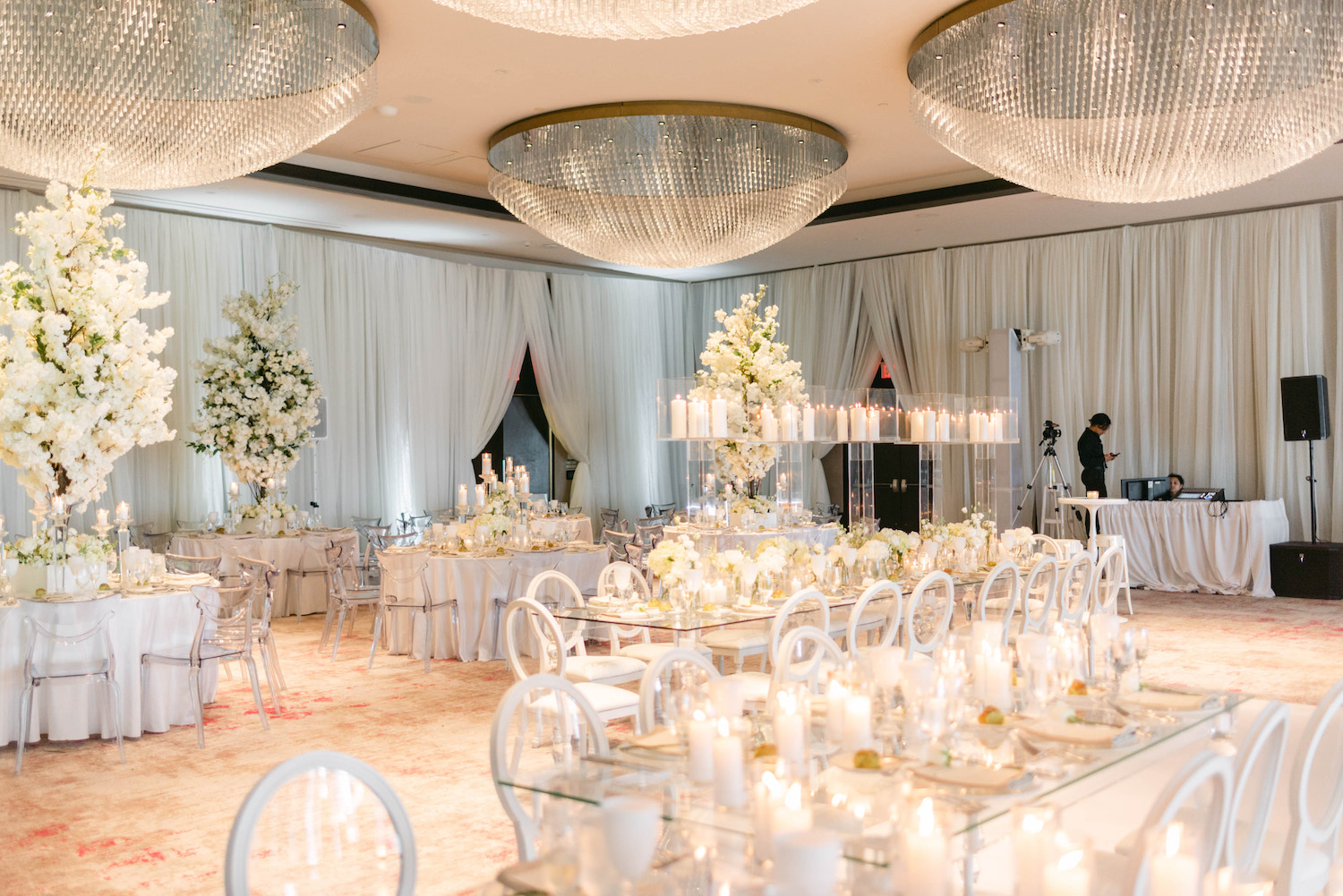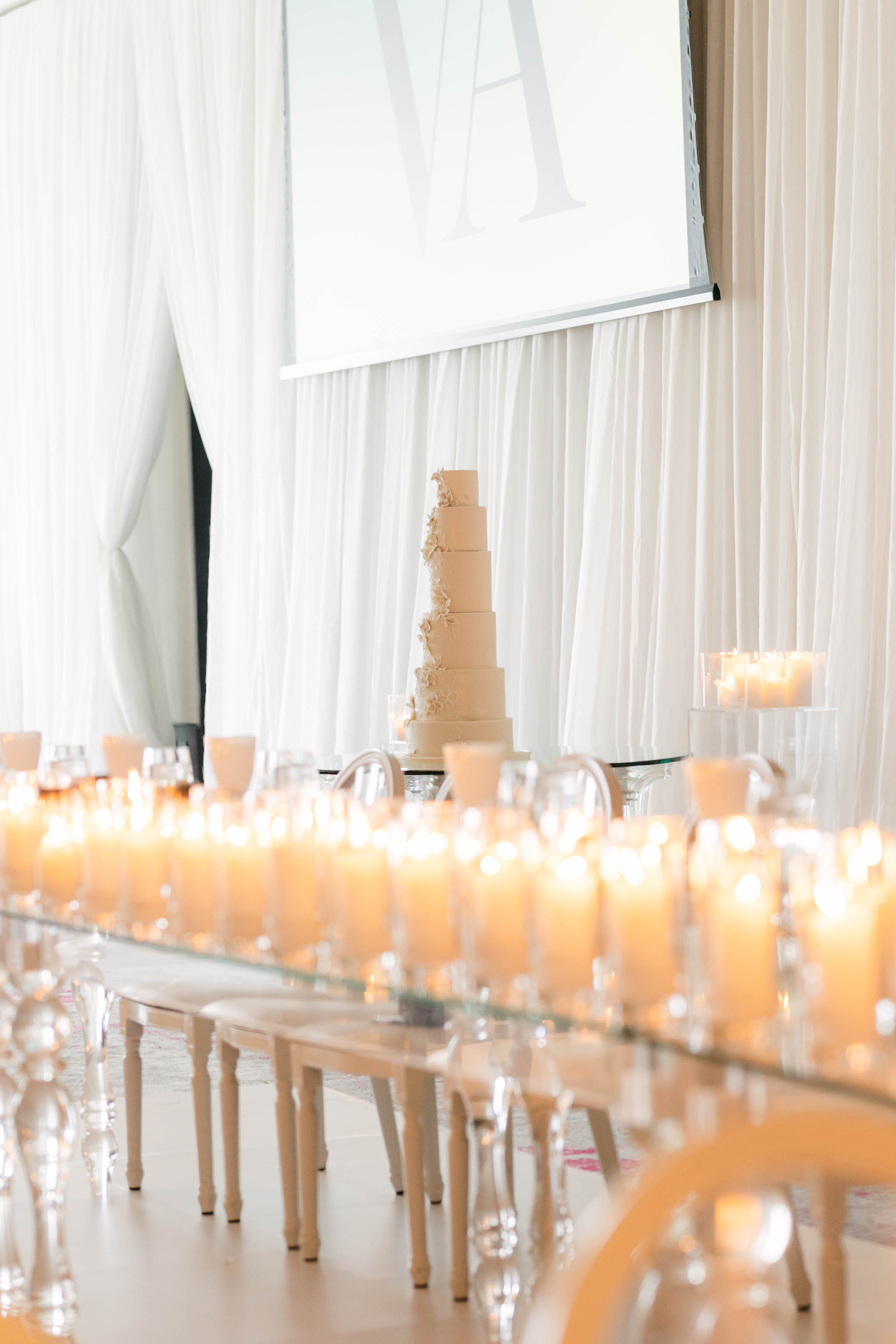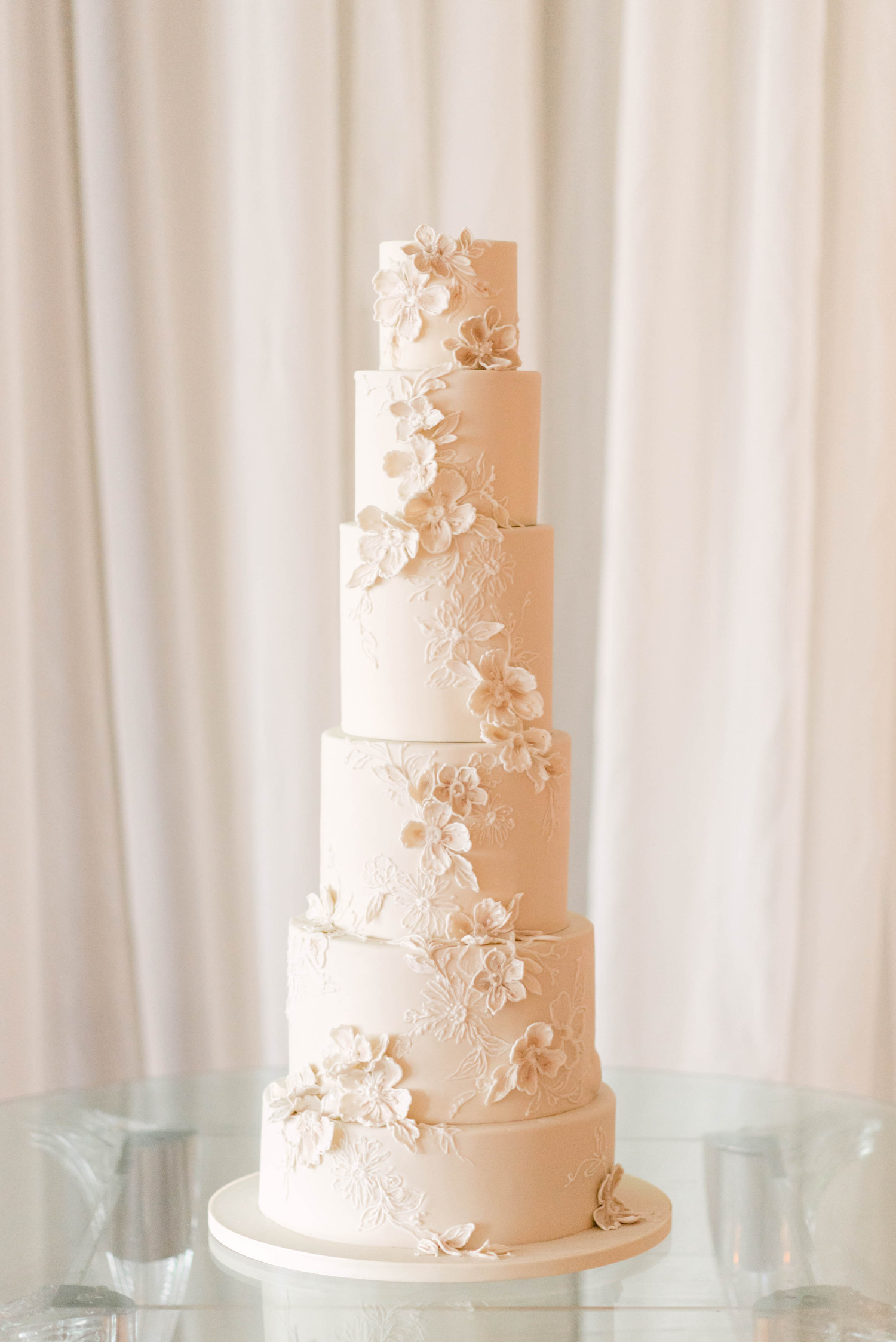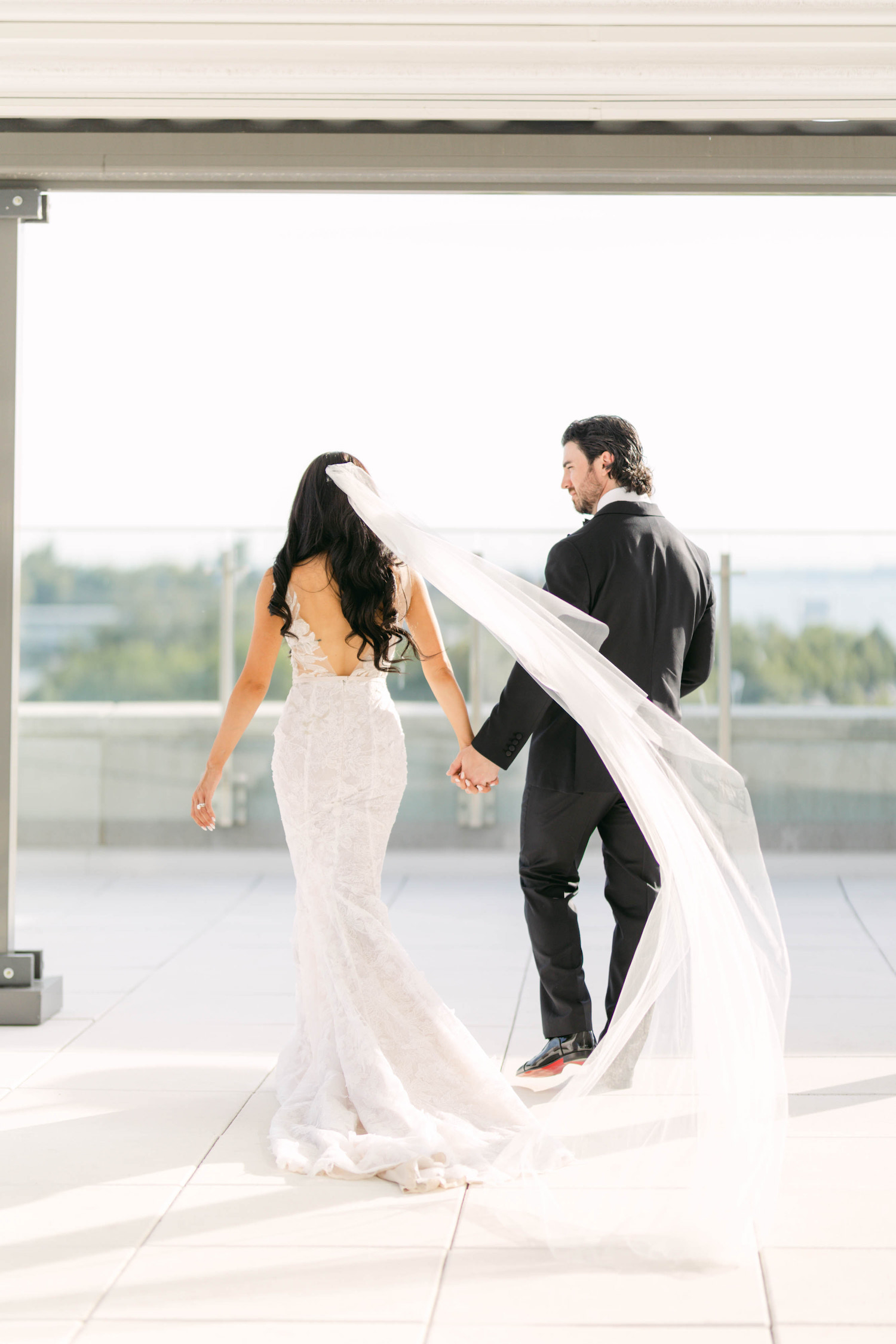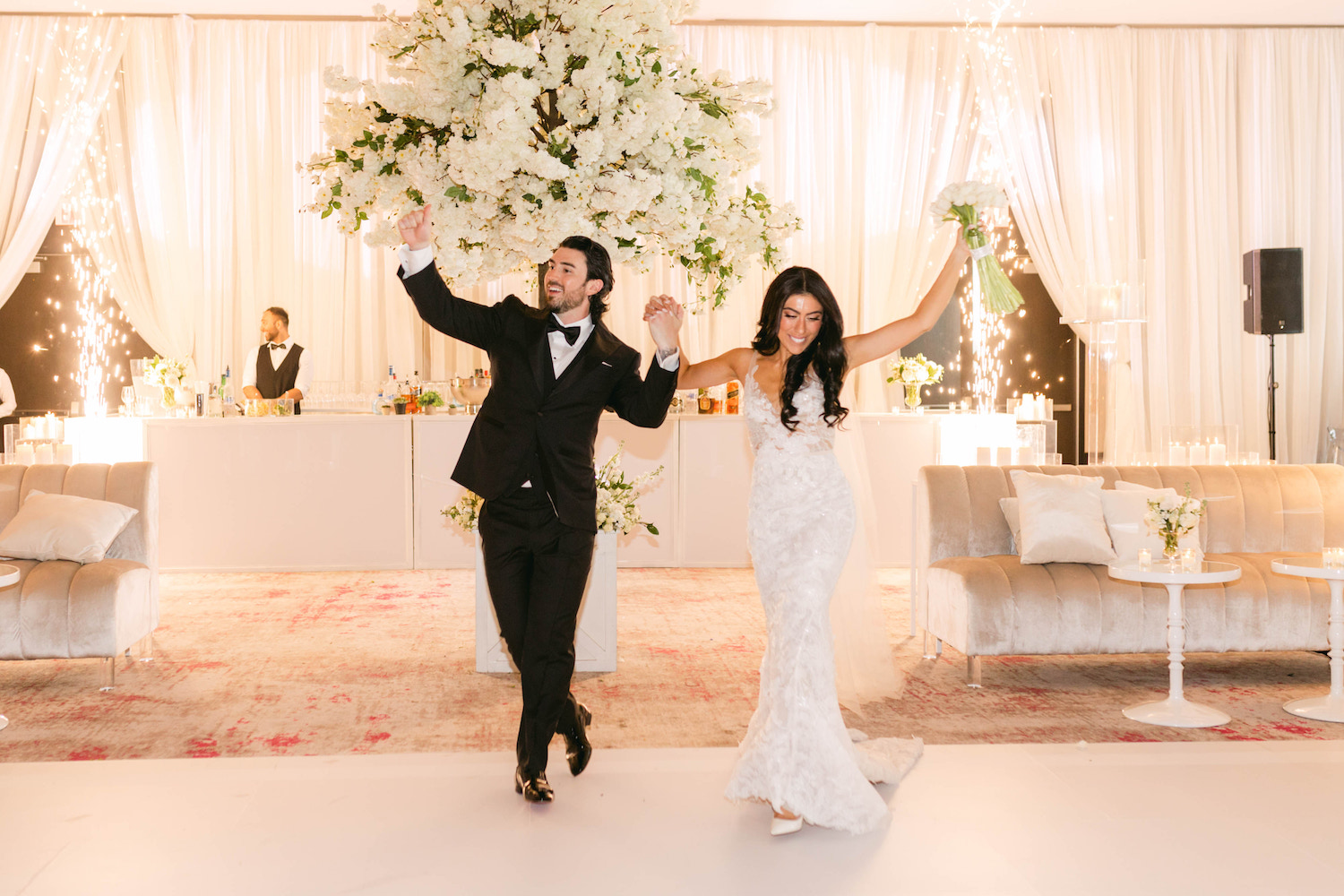 wedding planner – Diana Pires, floral and decor – Rachel A. Clingen Wedding & Event Design, photography – 515 Photo Co., venue – Hotel X, stationery – Paper & Poste, draping – Eventure Design, cinematography – Corinne MacDonald, table top – Splendid Settings, furniture – Detailz, flooring decal and neon sign – Event Grafitti, linens – Susan Murray, hair and make-up – Radford Studios, cake – Nadia & Co.