Stephanie and Rushi's stunning fusion wedding at Four Seasons Hotel in Toronto embraced the beauty of two cultures coming together to celebrate love. The beautiful couple met at a health-tech conference at Harvard university and  the rest is history. Stephanie explains how the pandemic inspired the colour palette. 
"The wedding theme was a modern colorful regency feeling. We wanted to combine the feeling of a traditional British dinner party full of antiques with lots of fun colors, while also including elements of Rushi's Indian background. Prior to the pandemic we had actually pictured a much more minimalist (white) wedding, but after a year in isolation we wanted lots of color…every shade of pink, lots of texture, and lots of candles without feeling heavy, so Ashley and Rachel incorporated so much beautiful glasswear to keep it feeling light, but used the most amazing velvet table cloths and china to bring in that regal feeling". 
Stephanie and Rushi, exchanged vows under a floral masterpiece for both a hindu and christian ceremony. The modern mandap was designed with trailing florals in the signature colour palette of mauves and dusty pinks. Doubling as a canopy for the christian ceremony, this floral feature created a stunning focal point. Stephanie's fabulous lehenga literally took my breath away! The colour, the detail, and the texture, but Stephanie also wore a tradition white gown that was equally as dreamy. While guests enjoyed cocktail hour, our team transformed the ceremony space in the Aria room, to the most elegant reception. We brought the out doors inside for the couple, creating an indoor garden party for their reception. Guests dined at gallery and round tables underneath floral and foliage trees. Working closely wedding planner Ashley Pigott, no detail was overlooked for this beautiful day. Congratulations Stephanie and Rushi!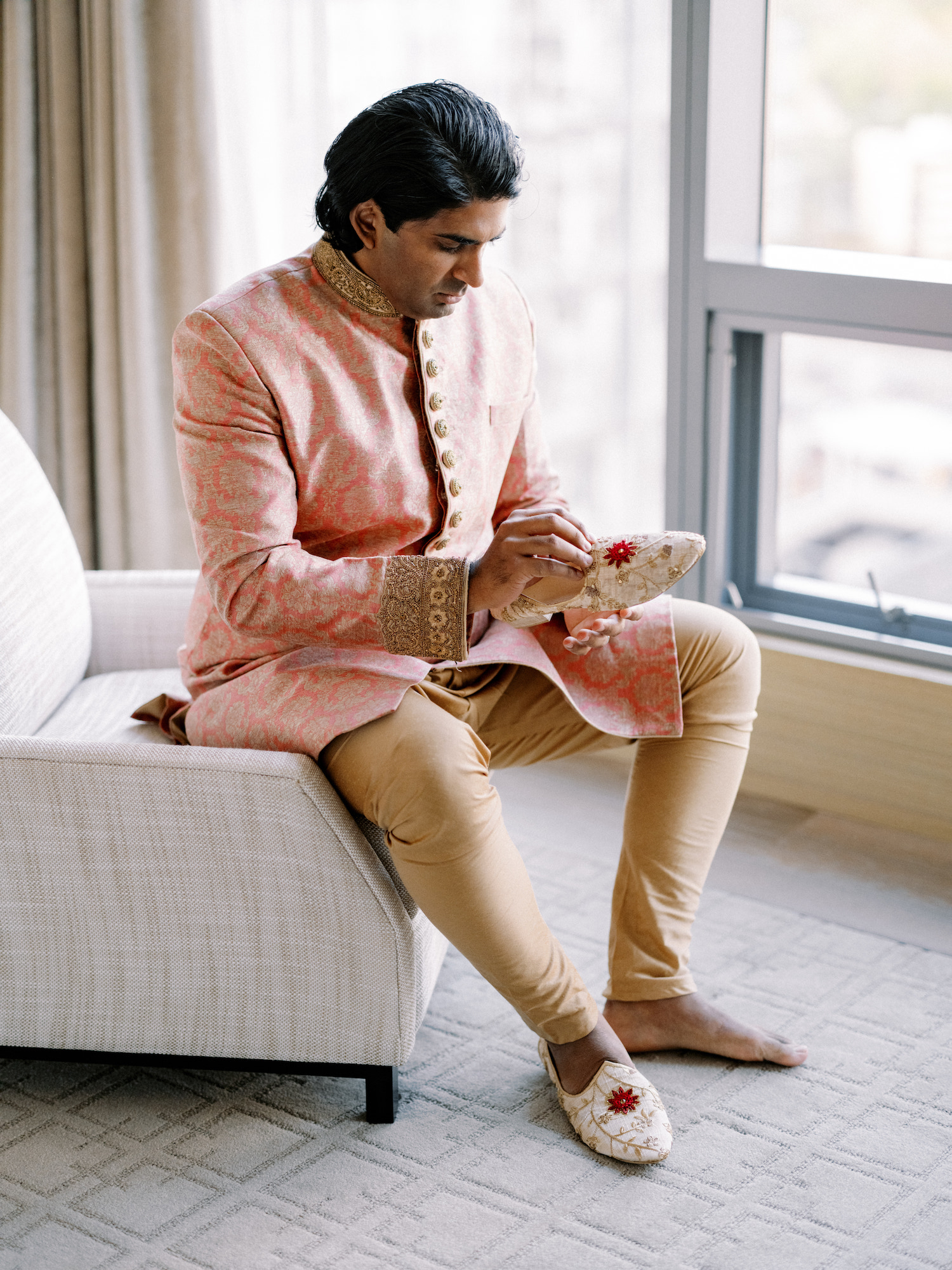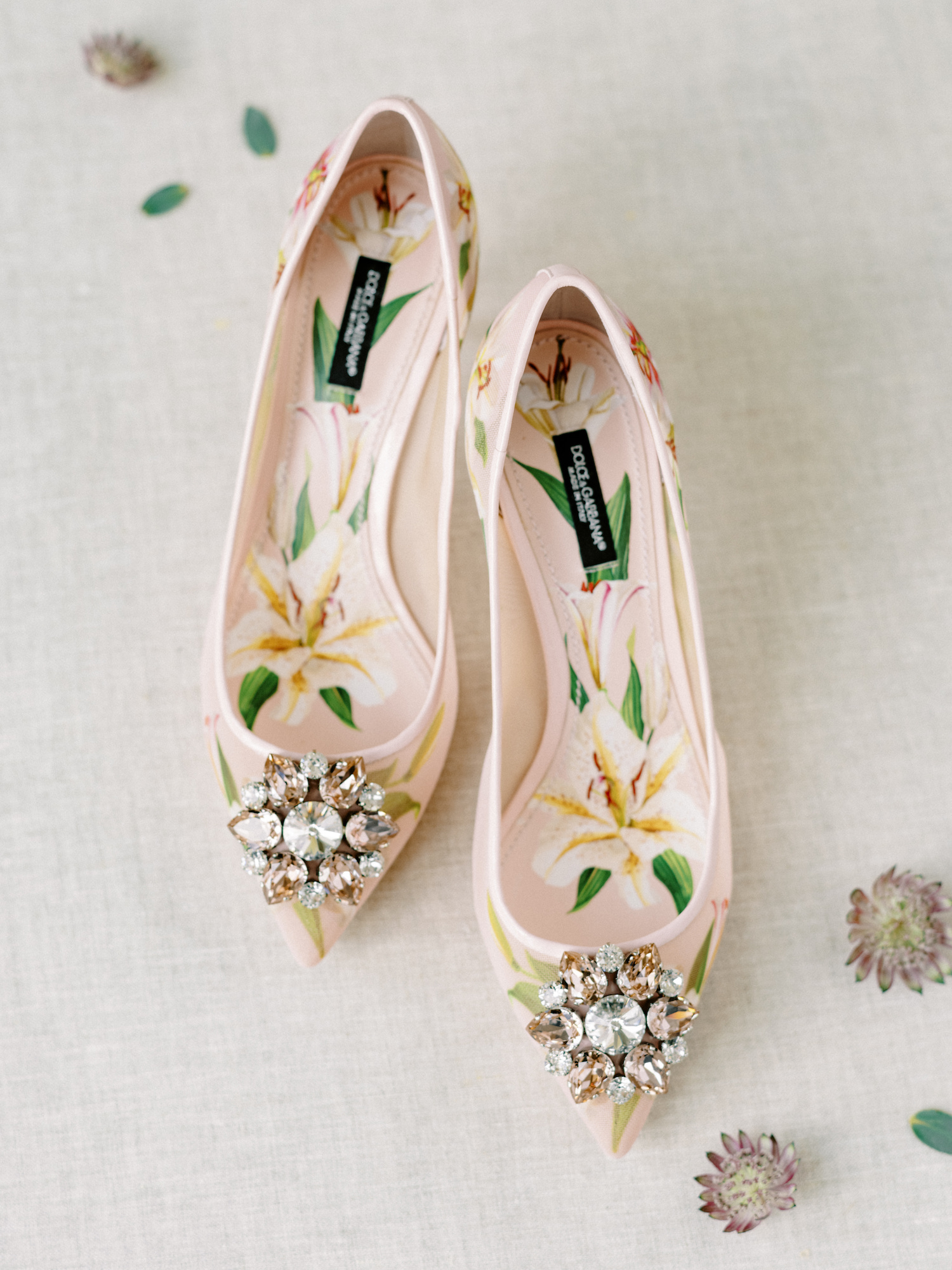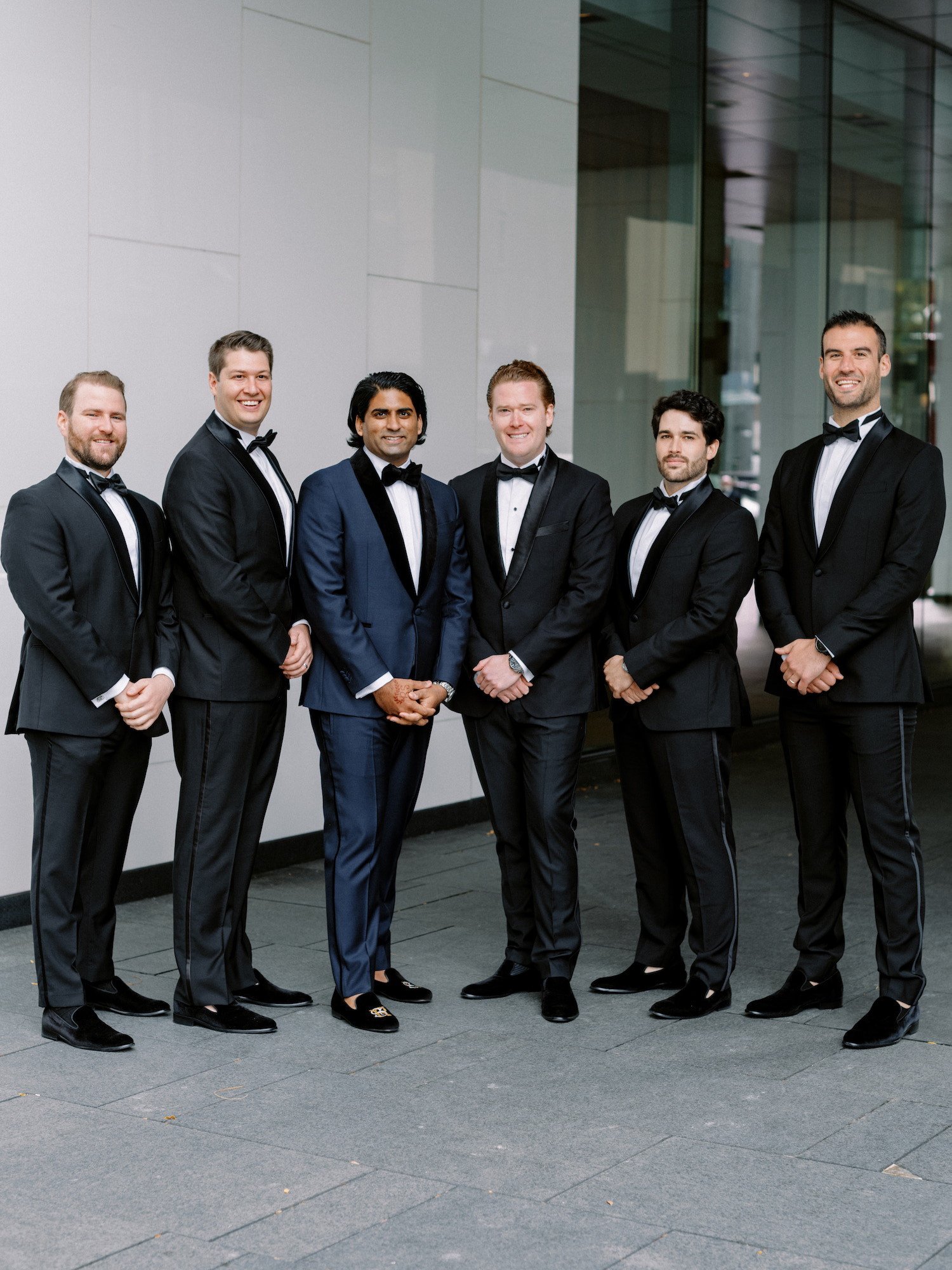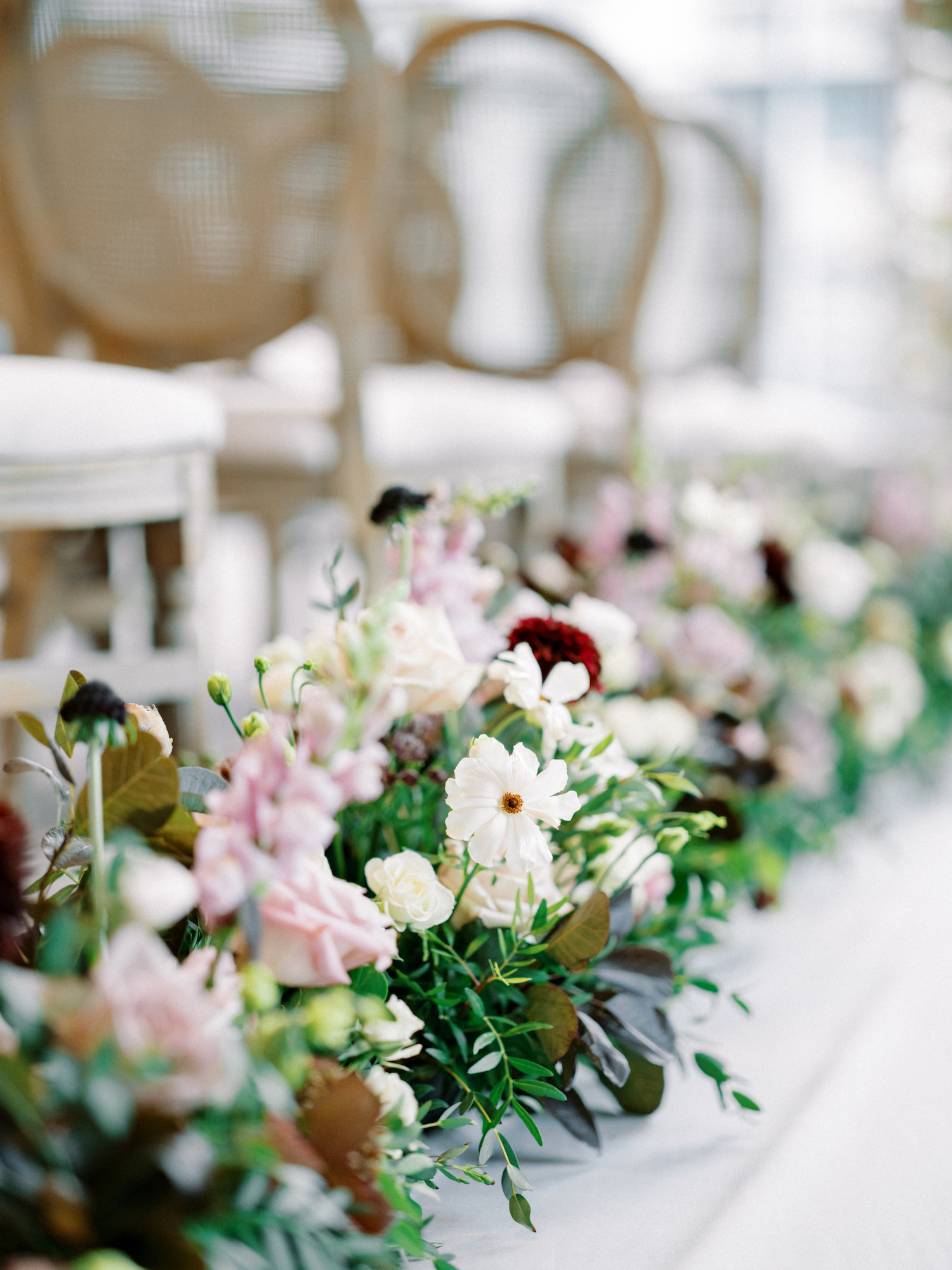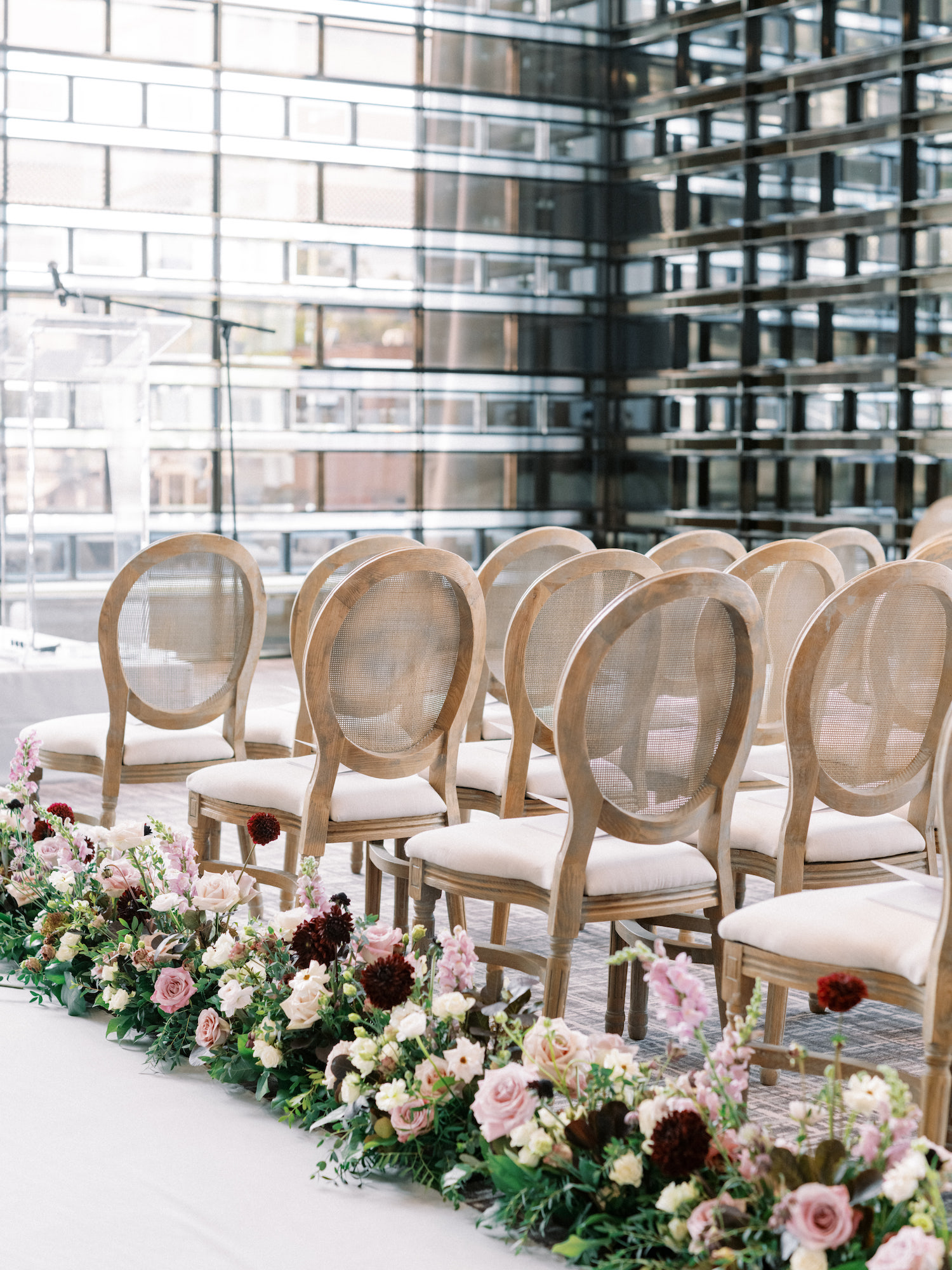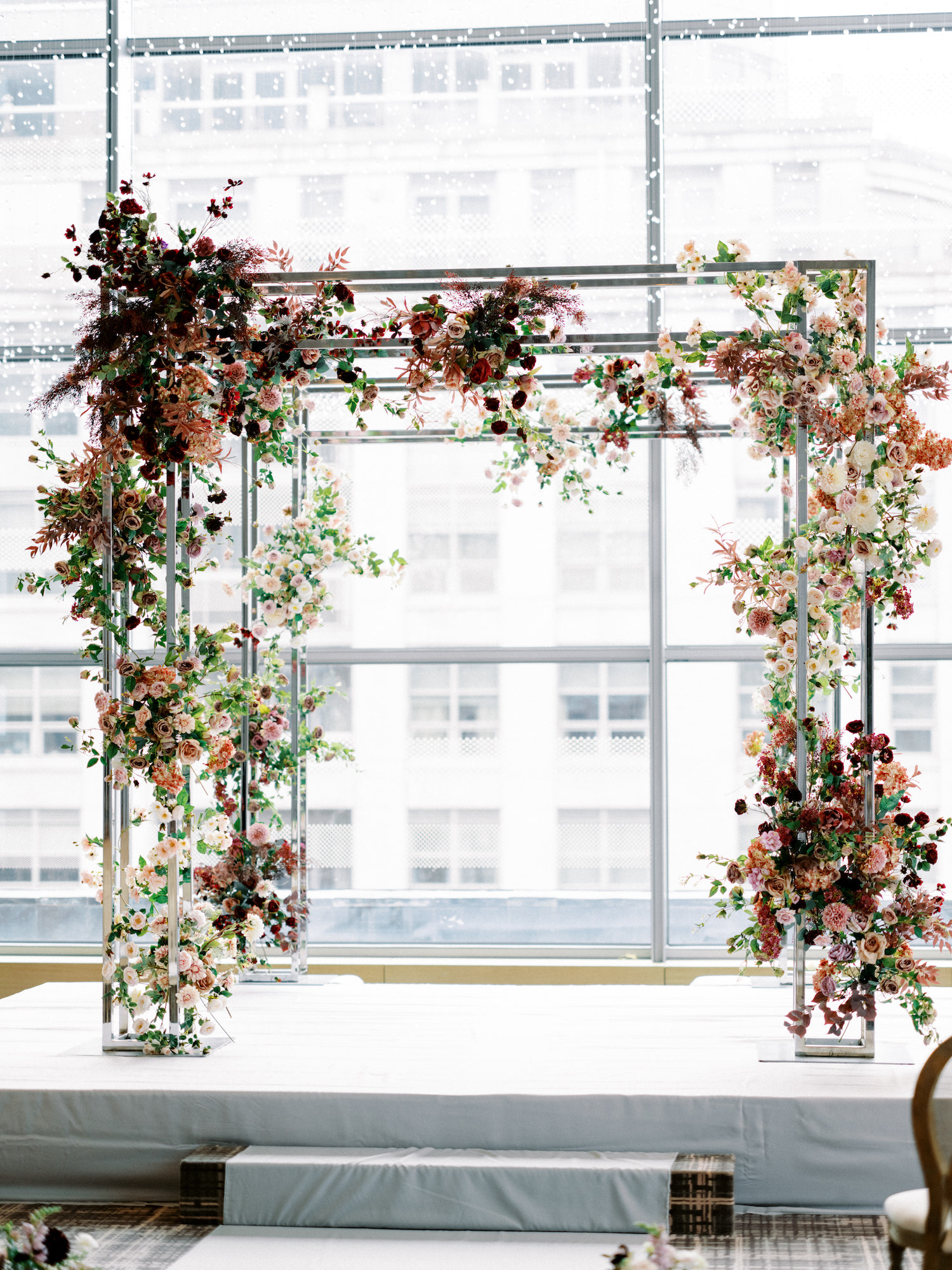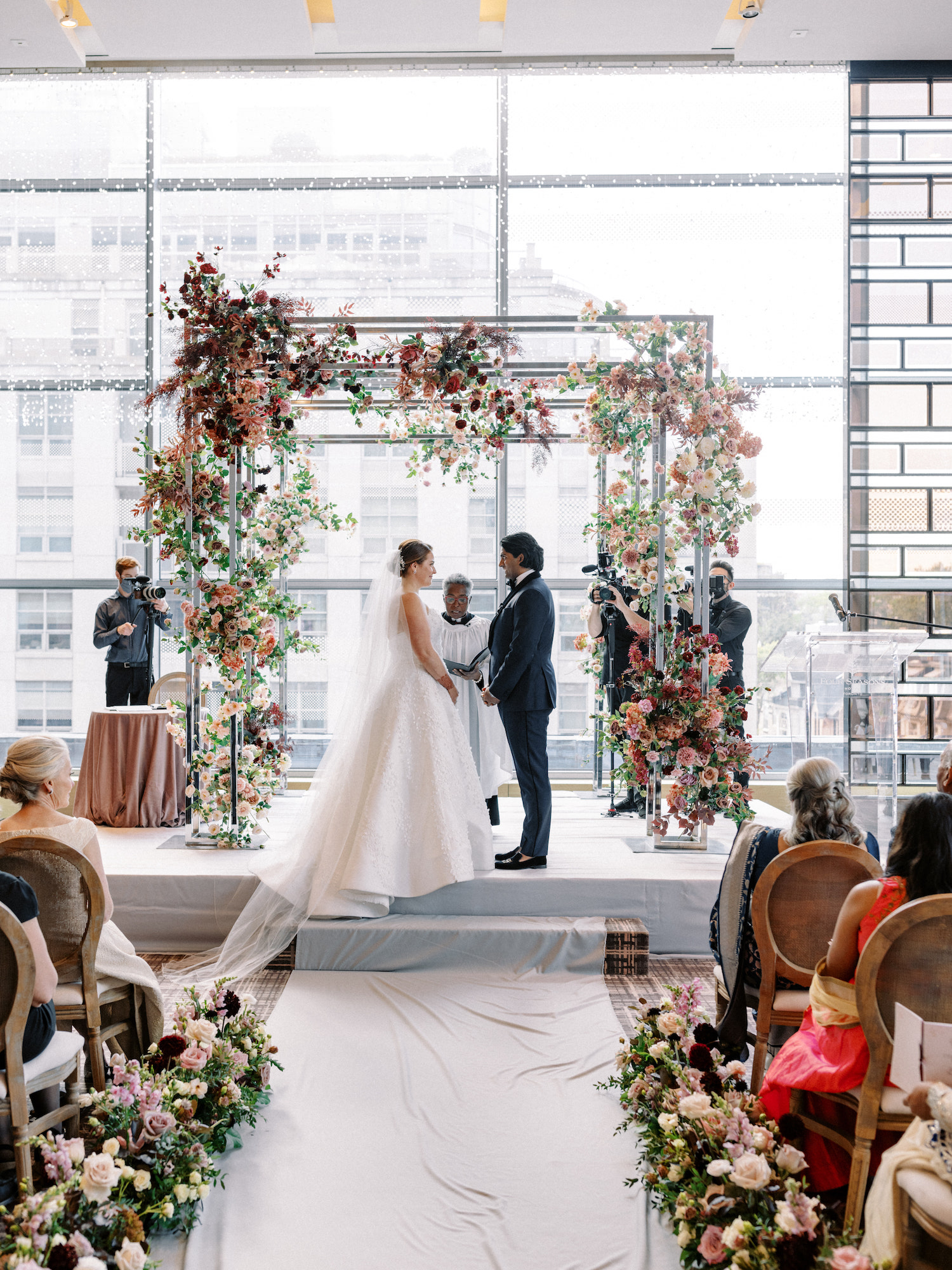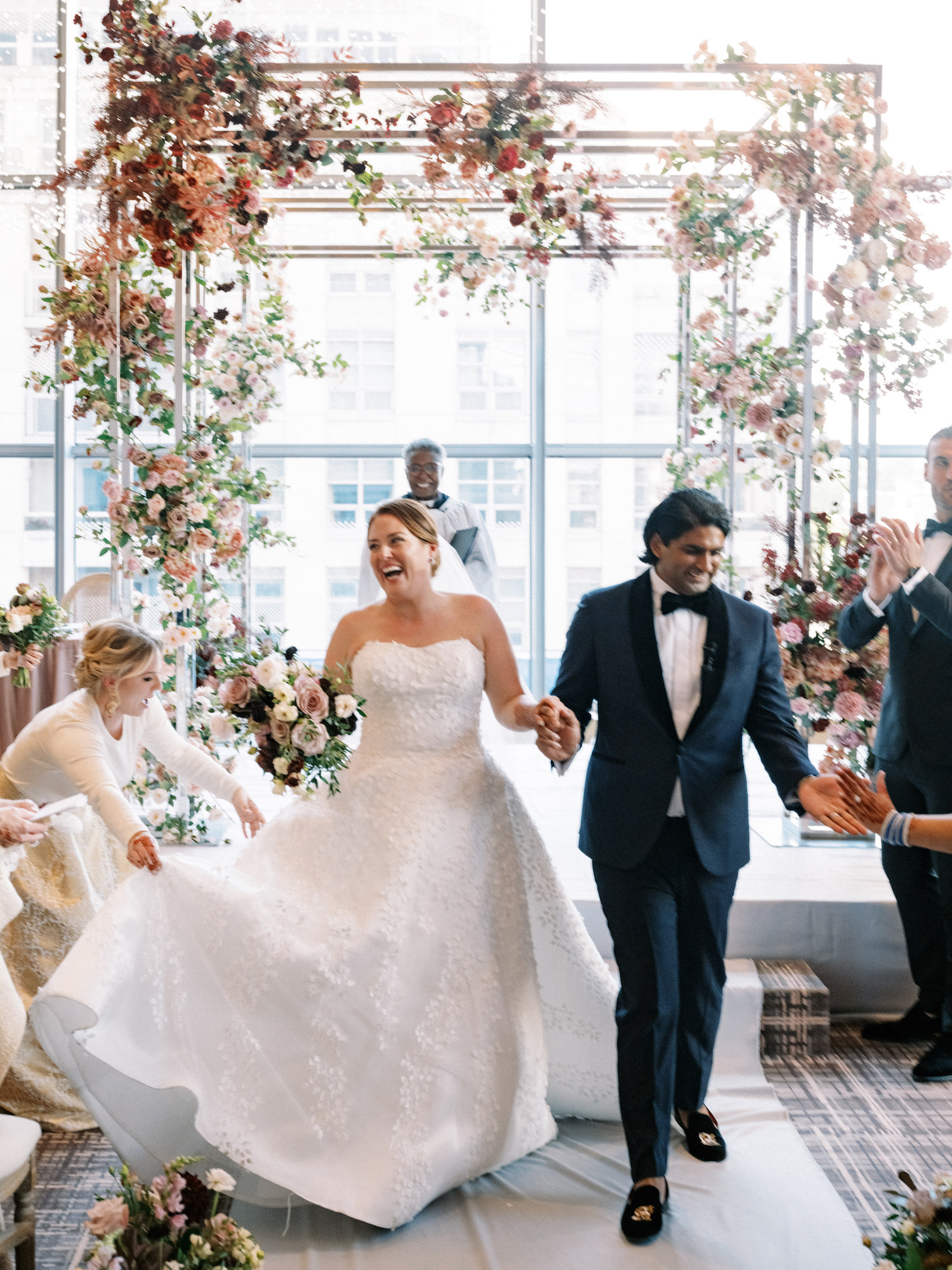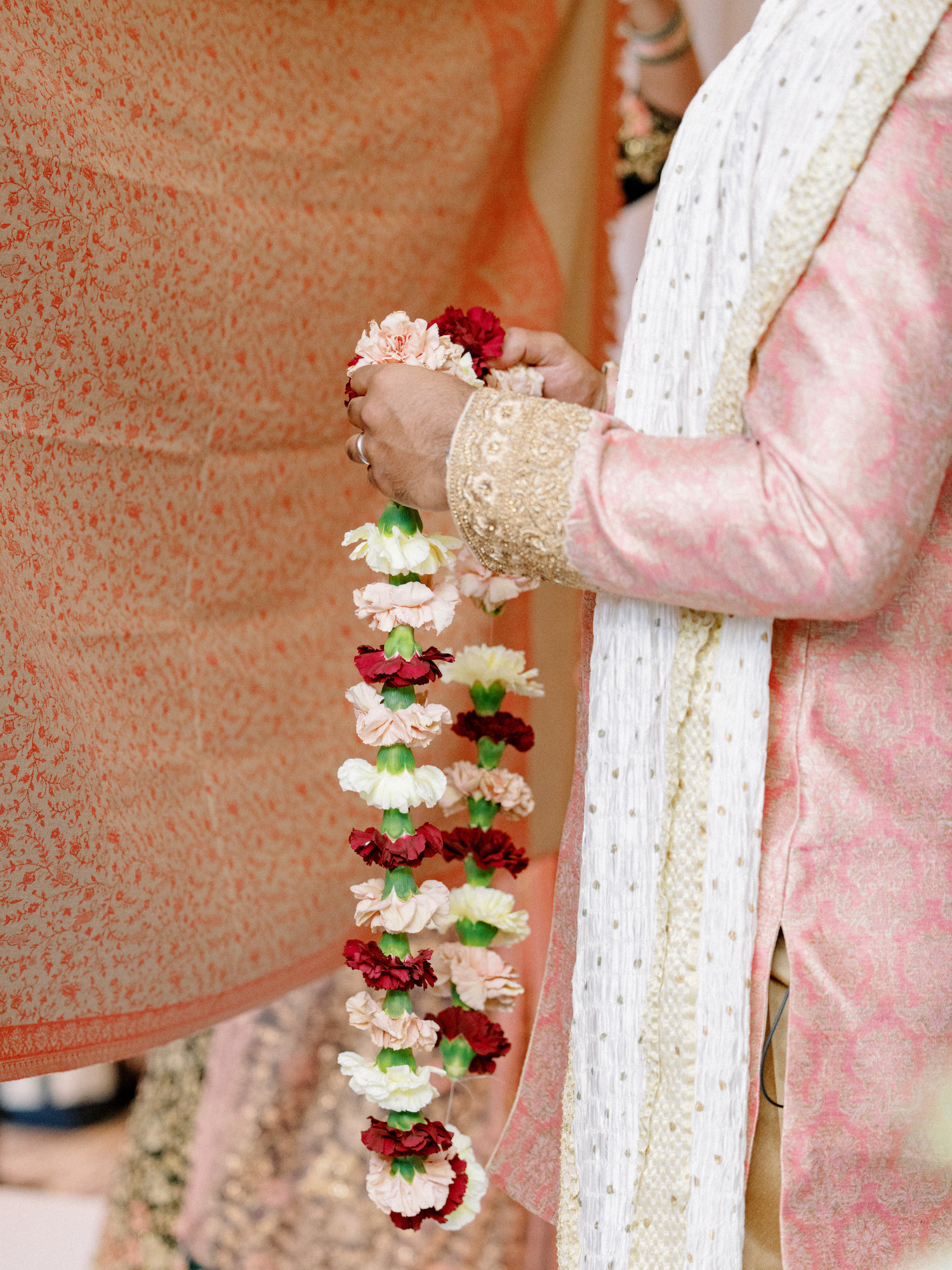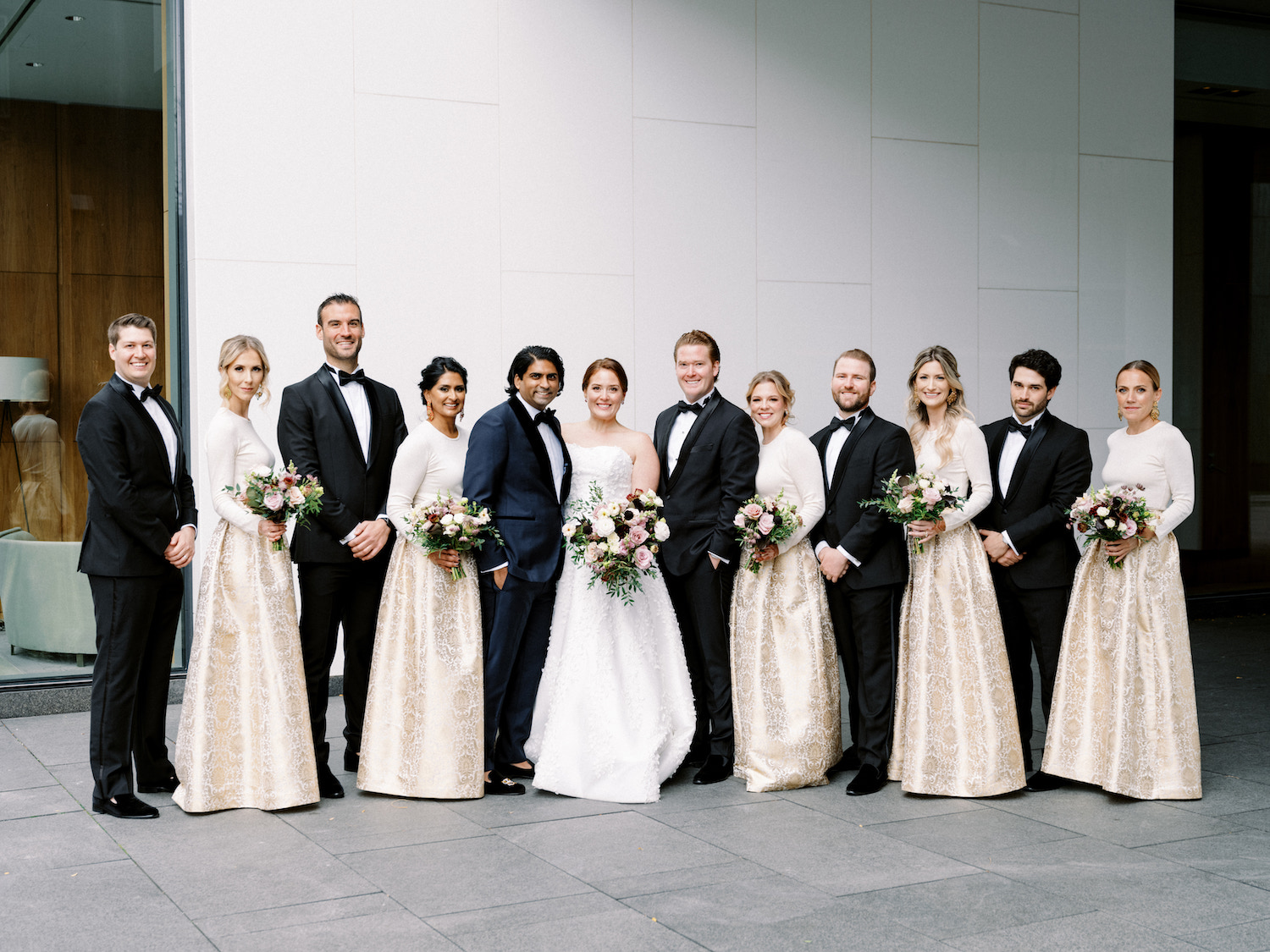 When discussing her favourite moments, Stephanie recalls, "All I have to say is that Rachel Clingen is a creative genius.  Having decided early on in the planning process to have both a Christian and Hindu ceremony, back to back in the same room, we needed something that could be used for both ceremonies, which are quite different in terms of format and color. The beautiful design of the flowers (which continued down the aisle and throughout the whole space and the bouquets) seemed soft and delicate during the Christian ceremony, but was bright and colorful to feel entirely different once Rushi and I changed into our brighter pink clothing for the Hindu ceremony. The whole room felt completely transformed by her work, which was especially important because we ended up only having half the guests we anticipated due to COVID capacity restrictions.
We worked with Rachel because the way she designs with flowers and decor feels both organic and magical and so romantic. She incorporates so many textures, flowers, and colors in a way that feels like they were always meant to be together but also seems completely new. In fact, when we went through our Pinterest board with our wedding planner (Ashley) about half of our altar inspo pics were Rachel's work, and so when the time came, we couldn't imagine working with anyone else!
Thanks again for making our wedding the most beautiful sparkling romantic colourful evening of our dreams." 
 Thank you so much Stephanie and Rushi for allowing us to play a part in your special day!